HOI AN WEATHER-THING MUST KNOW BEFORE TRAVELING
Hoi An is the most famous ancient city in Vietnam. It has been attracting thousands of tourists visit and explore every year. Tourists are usually interested in ancient streets with colorful lanterns, enjoy some special dishes and save happy moments with Hoi An by the camera. Unfortunately, if some plans are postponed because of a sudden rain or a sweltering sun. Therefore, Hoi An weather is surely one of the most important things that visitors must know before travel to here.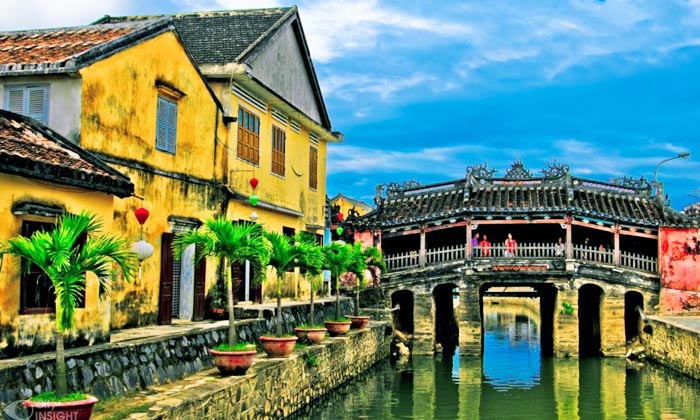 The weather of HoiAn in particular and Quang Nam in general has 2 seasons: wet and dry. Due to the topography and geographical location, winter represents for the rainy season, summer represents for the dry season. The transformation of the spring and the fall are not clear.
THE FEATURES OF HOI AN WEATHER
Dry season
Dry season is from about February to August. The temperature in the month is relatively equal, varies from 28-30 degrees C. The absolute high temperature of the dry season in Hoi An is 39-40 degrees C, the absolute low is 20-30 degrees C. This time is little precipitation, so the tourists can participate in the traditional festivals such as Vu Lan ceremony on July 15th  lunar calendar (around mid-August if the Western calendar). This is also an ideal time to explore the natural beauty with Hoi An monkey mountain & Marble mountain motorbike tour. In addition,  Tra Que village farming and cooking tour is also an interesting experience.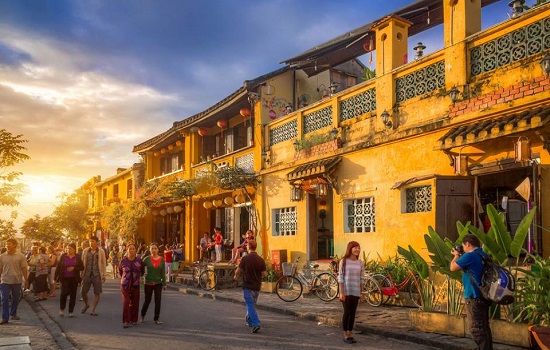 Rainy season
Rainy season is from September to January next year. This season is the temperature at 24-25 degrees C. However, some years temperatures are falling down  14-15 degrees C, even  11 degrees C, mainly in December and January. Because it is the rainy season at this time, the rain is common. Even so, this is also an opportunity for tourists to watch the dropping rains in Ancient Town and enjoy the feeling of cold and a cup of hot coffee. In winter – the rainy season in Hoi An, the most favorite places are the temples.This time, For the travelers who are love fishing,  Hoi An  fishing eco tour at Bay Mau palm forest which is always thousands of enthusiasts activity is extremely reasonable.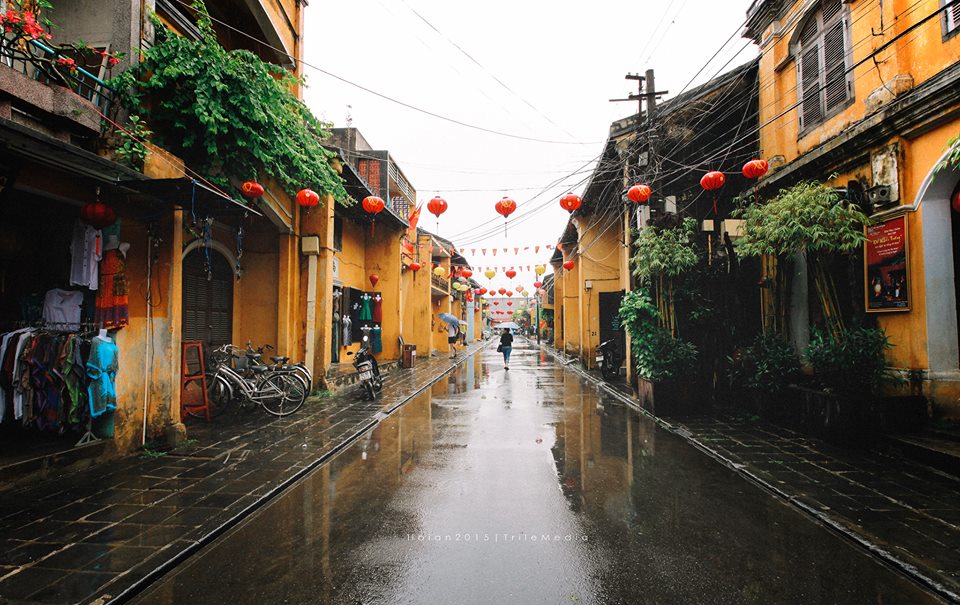 IDEAL TIME TO VISIT HOI AN
Exploring Hoi An in any time also brings the visitors other special emotions. However, if tourists are a lover of the culture of Vietnam, coming here in January late and February to enjoy the Lunar New Year (Tet of Vietnam). At this time, the weather is very comfortable, not hot nor rainy. Therefore taking advantage of all the time in Hoi An to understand more about Vietnam. A trip is a consideration for a variety of factors. Tourists should choose a good transportation as Bicycle tour in Hoi An or Hoi An motorbike tour. Hoi an weather is also an extremely important factor for a perfect tour.