DMZ VIET NAM – A LIFE AND DEATH FRONT
WHAT IS DMZ VIET NAM?
DMZ Viet Nam is the acronyms Demilitarized Zone in Quang Tri province,Viet Nam. It was a dividing line between North and South Vietnam as a result of the first Indochina War.
After Dien Bien Phu victory, French had to sign in the Geneva agreement in April, 1954.  According to the agreement, Viet Nam was divided into two parts North and South at parallel 17th . Vietnamese soldiers moved to the north and French and its follower have to move to the south. It took the parallel 17th or Ben Hai river as a temporary boundary for two years until the general election.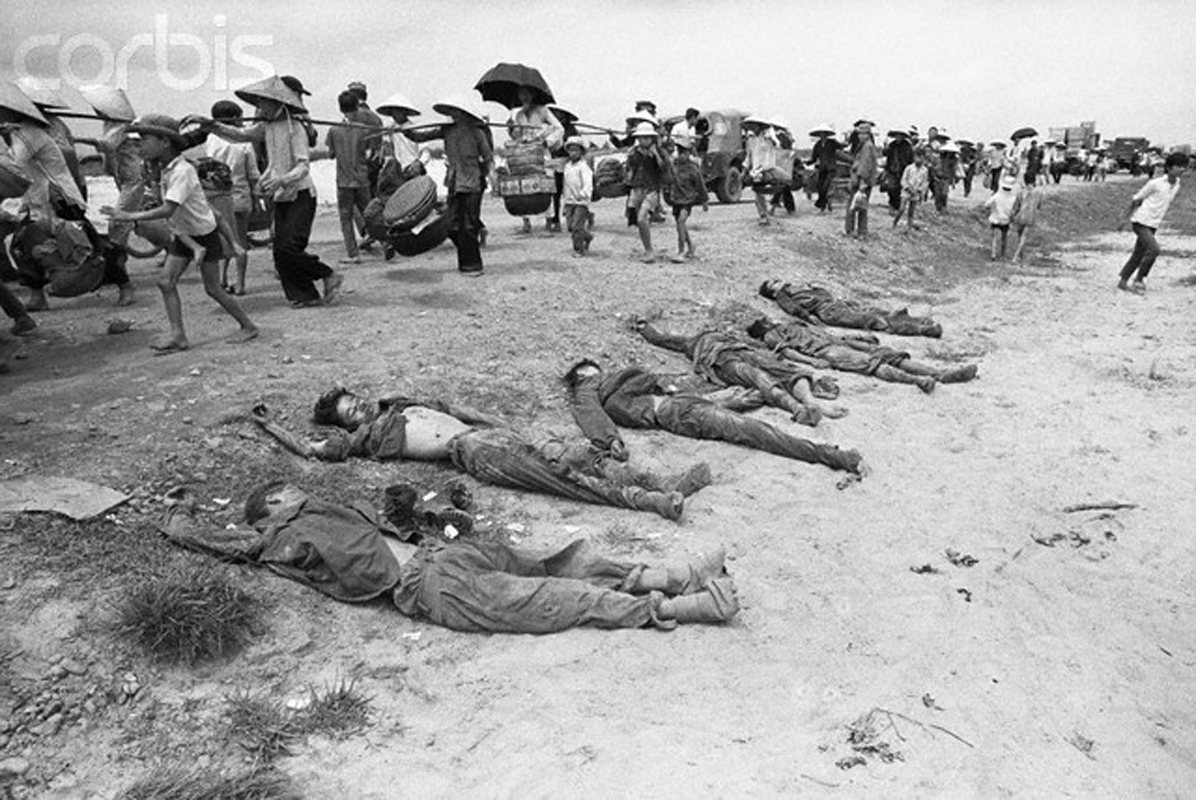 But the nationwide general elections were not held, Vietnam found itself divided into two states with the Ben Hai River, which is almost exactly at the 17th parallel.
Demilitarized zone was established along Ben Hai river. It is largest not more than 5 km of each away from the demarcation line.  The limitation of DMZ line was identified by white-painting milestones and sign written The DMZ was use as a buffer zone and to avoid conflict that could re-trigger fighting.
WHAT YOU CAN SEE IN DMZ VIET NAM TODAY.
Hien Luong Bridge and war museum
Standing on Hien Luong Bridge, you can see a white line of 1 cm. However, it is not enough for south government. They painted bridge with different color. This means two separate countries. At first, the painted the southern part with green, we had to repaint the same. As soon as the enemy changes the color, North Viet Nam had to repaint the same color. At the end American had to leave the bridge and did not repaint the difference any more.
Vinh Moc tunnel
Vinh Moc is the most impressive tunnel of 114 tunnels in DMZ. In 1966, when American broke DMZ to expand the war to the south, they dropped  500,000 tons of bombs while There was only 70,000 people in vinh Linh, one person suffer 7 tons of bombs and ammunitions in average. It is impossible to survive on ground even with A-shelter so that the reason why the tunnel appeared. The tunnel was not only used for hiding bombs but also for schooling, cooking, treating, relaxing and political discussion. 17 babies was born in the tunnel.
Ta Con air base
Ta Con outpost is regarded as the center of Khe Sanh air base of the US military in the years 1966 – 1968. The large airport runs 2km, 1km wide and includes many sub-base with heavy fortifications. Ta Con was used for taking off and landing of helicopters, transporting planes and fighter jets.
HOW TO VISIT DMZ VIET NAM
DMZ lies in the middle of Hue and Phong Nha. Hue DMZ tour or Hue private car  tour is the best way to visit this historical area.