HUE ROYAL COURT MUSIC- A MASTERPIECES OF THE ORAL
Hue royal court music is a unique culture of Vietnam feudal dynasty. It is not only historical value but also left many values today. For visitors who are traveling to Hue Vietnam, royal court music is an indispensable specialty. Therefore, every year thousands of tourists visit and explore the beauty of this unique.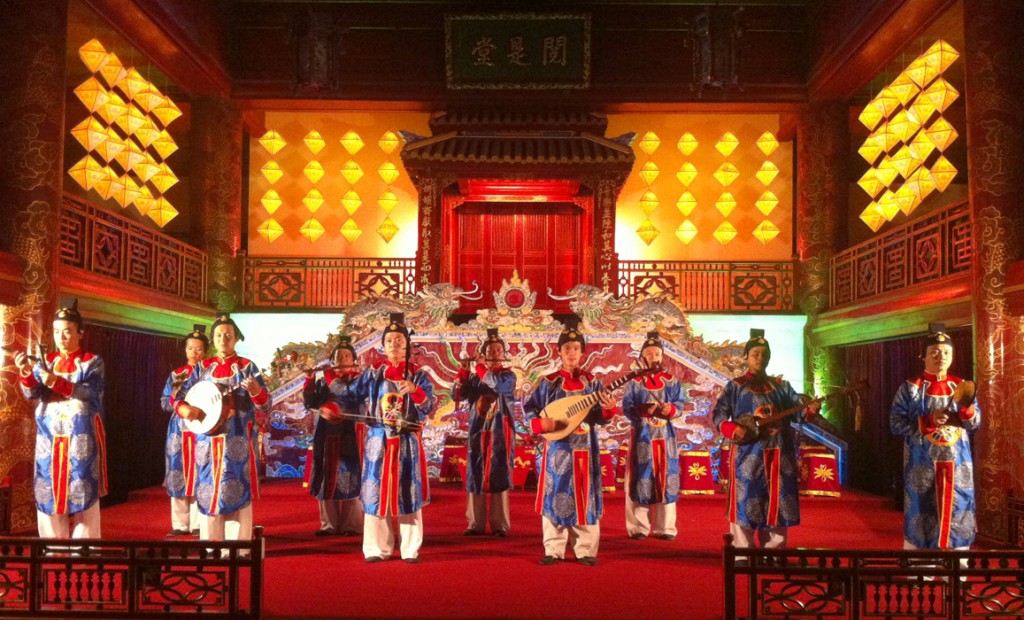 What is Hue royal court music?
This is the kind of ancient music of the Nguyen dynasty. The unique art form is usually performed on important occasions. With subtle, luxurious and archaic melody, UNESCO has highlighted the values of Hue royal court music. Therefore, in 2003, this culture has been recognized by UNESCO as a masterpiece of the oral and intangible humanity.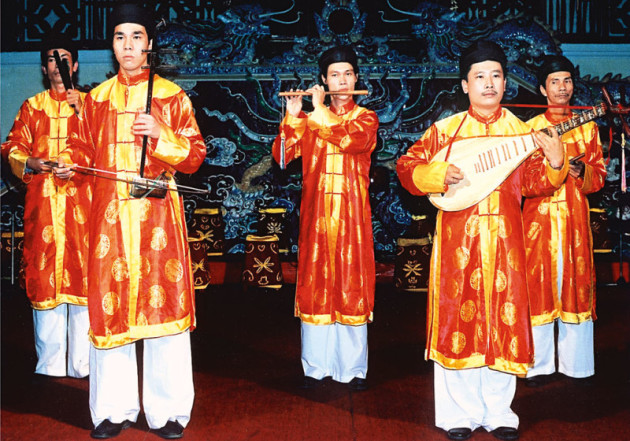 Characteristics of Hue court music
It has not ever a kind of music that has a structured system as Hue royal court music. It is a combination of subtle and ingenious fields.
The complete structure of the orchestra
The system of tracks is nonverbal symphonies
The buffering music for dances.
Song for dancing and singing
The music programs show in the form of ceremony.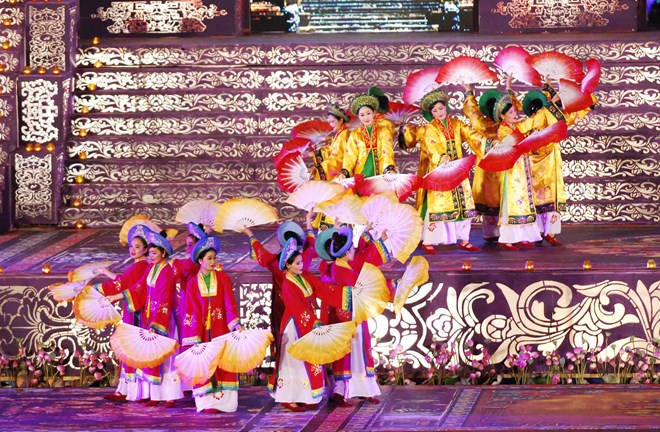 Musical instruments used in imperial palace is finely carved with unique designs to create many sounds Court music often accompanies court dance. The dance is  unique as the dragon, unicorn, phoenix dance. All increasingly bolded cultural tradition in court music and brought it to the stature " the intangible culture of mankind"
Where can visitors enjoy Hue royal court music?
How do you feel if you are in a King or Queen Dress, enjoy a Royal meal and listen to Hue royal court music whilst the mandarins stand and respectfully bow? Nothing is better than enjoying delicious banquet while listening to melodious music and having a feeling of being a King. That's why Royal dinner is a must for those who come to Hue. Travelers can see these special values in  Hue food tour by night, from 6.pm to 9.pm or in international festivals in Hue, Hue Festival period. These places are often held Duyet Thi Duong Theatre (Hue Citadel), Minh Khiem Duong Theatre(Tu Duc Tomb).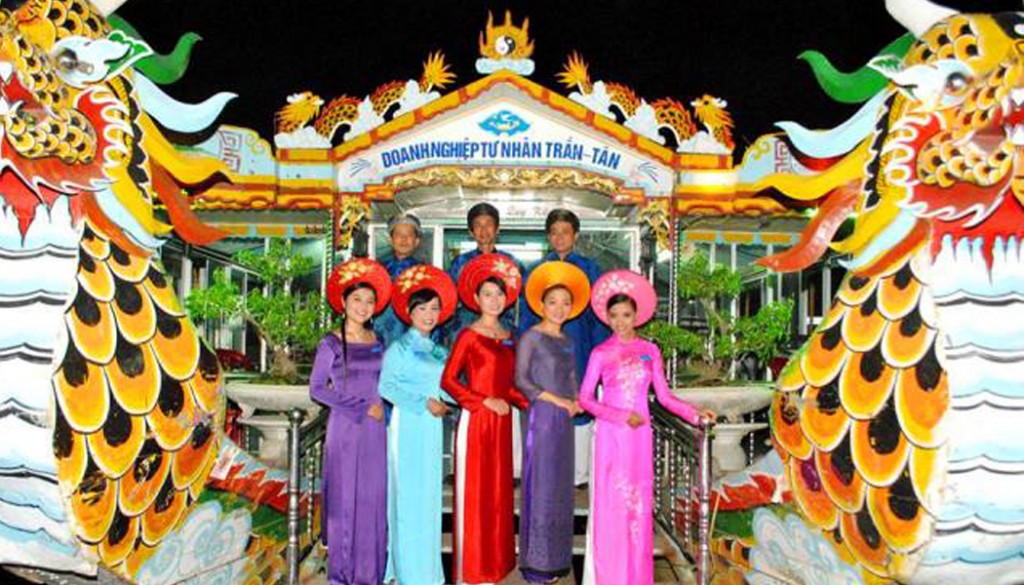 The characteristic of the Hue royal court music is one thing that visitors always regret leaving the ancient capital land. Therefore coming Hue, tourists never miss the royal court music. Choose Hue city tour full day for a chance to listen to it once. Surely,  the Hue court music is worthy to become a masterpiece of the oral and intangible culture of mankind.