Hue Vietnam
  Hue is the last capital and Viet Nam and used to be the national center of culture, religion and cuisine under the Nguyen Dynasty (1802 -1945). The ancient city located the middle of Viet Nam, about 700 km from Ha Noi capital and 1000 km from Ho Chi Minh city. The city in the central heritage road, in South of DMZ and Phong Nha and North of Da Nang and Hoi An
    HUE  VIET NAM ROYAL MONUMENT
Imperial city is always the top visiting landscape in Hue Vietnam. It is dedicated to the emperor and his royalties. The imperial city has the function of protecting the most important national agencies such as royal palaces and ancestral temples. The Imperial city and the Forbidden City is often referred as the Citadel.
Although, the citadel was destroyed by French cannons (1885), American bombs (1968) and extreme weather (storm and flood), there are still dozens of monuments. For example: Noon gate, Hien Nhon Gate, Thai Hoa palace, royal museums, ancestral temples, mother and grand mother residents.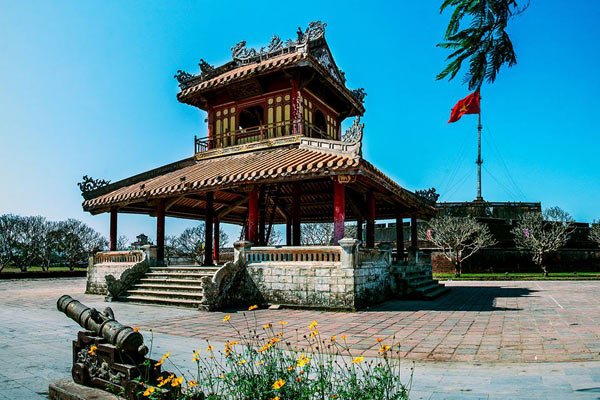 Royal Tombs are also attractive monuments for visitors in Hue Vietnam. Due to the thinking of Kama, Nguyen Emperors always prepared their resting place when they still alived.The tomb was obeyed the Fengshui principles. The tomb direction must be on the west because the king compared himself as the sun. All the mausoleum are nearby a Perfume river to transfer king's coffin easily. The most massive tombs are Minh Mang, Khai Dinh and Tu Duc
HUE TEMPLES
Along with royal monuments, Hue pagodas are never a bad choice to visit when travel to this romantic city. Hue Vietnam has more than 100 ancient temples that still retain features of ancient oriental architecture.Some popular temples are Thien Mu (1601), Bao Quoc (1674), Tu Dam (1683), Thien Ton (1709), Tu Hieu (1843 ), Dieu De (1844) and Truc Lam (1909).
HUE TRADITIONAL CRAFT VILLAGES 
88 traditional villages in Hue Vietnam have attracted a lot of tourists recently. With a large team of talented and skilled craftsmen, many of these occupations associated with the construction of Hue monument such as carpentry, wood carving, bronze casting, ceramics and iron villages. Most of the valuable craft villages lie nearby the Perfume River like incense, wood painting and paper flower making villages.
HUE FOODS
Hue city is culinary heart of the country where the complex history and rich tradition have produced simple and sophisticated foods. According to a research, Viet Nam cuisine has 1.700 different dishes. Of these, 1400 come from Hue. The tastiest dishes of Hue food tour are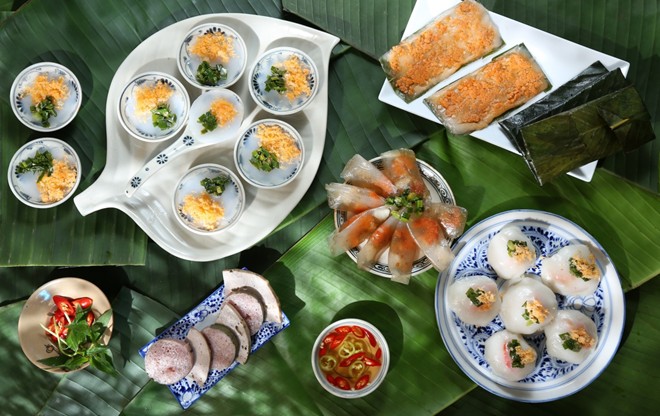 lIST OF HUE FAMOUS FOODS IN HUE VIETNAM
Hue beef vermicelli soup
Hue pancake
Filtered tapioca dumplings
Steamed flat rice dumplings
Hue wet rice paper
Steamed rice discs topped with shrimp
Sticky rice dumplings on a fried dumpling
Bun Thit Nuong – Grilled pork vermicelli
Grilled chopped meat
Meat pie
Sesame candy
Sweet soup
Vietnamese coffee with condensed milk
Currently, tourist services are very plentiful and diversified. Visitor can easily enjoy all things in Hue by Hue city tour, perfume river tour and Hue food tour or just simply rent a Hue private car or motorbike.
 USEFUL INFORMATION WHEN VISIT HUE VIETNAM
1. Ticket prices