Phong Nha ke bang
Phong Nha ke Bang is a national park located in a limestone area of about 200,000 hectares in Quang Binh province, central Viet Nam. The Park is one of the two largest limestone regions in the world and has a network of about 300 large and small caves.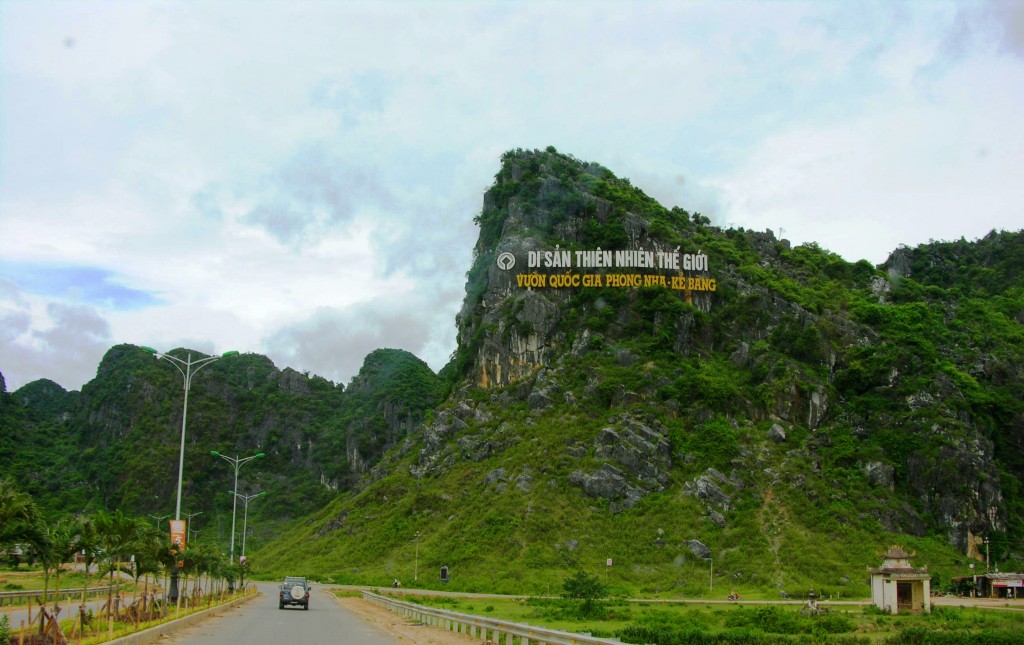 Cave in Phong Nha Ke Bang

Son Doong cave belong to the complex of Phong Nha Ke Bang National Park. It was first discovered in 1991 by local man, Ho Khanh.  So far, this has always been considered as the largest natural caves ever discovered the world. The cave is big as an airfield that could contain about 68 Boeing 777 aircrafts. 98% of visitors are foreigners. Among them, there are some famous people such as super model as Jasmina Mala (Czechs) and Prince Ahmed Hamdan (Abu Dhabi).
Phong Nha cave system was considered as the longest underground river, the highest and widest entrance and the most beautiful stalagmites.It is 7.729 meters long and contains 14 grottoes, as well as a 13.969 meters underground river. English scientists have surveyed 44.5 kilometers while tourists are only allowed to explore the first 1500 meters.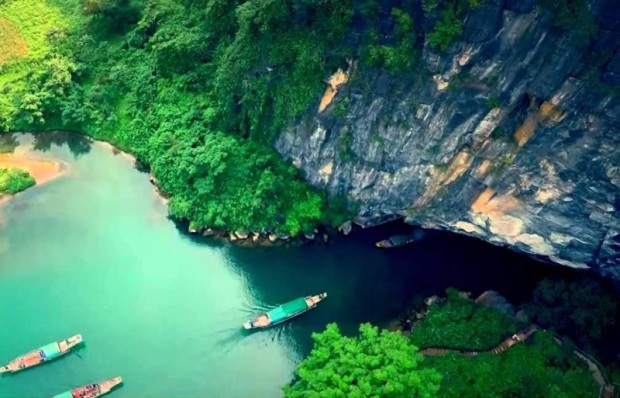 Paradise cave (Thien Duong cave) was known as "underground palace". The cave is the most magnificent and magical one of the wonders of world. The cave lies at Km 16 from West branch of Ho Chi Minh road.
Dark Cave was discovered in 1990 and soon exploited as a tourist destination in Phong Nha ke bang. When visiting the cave, tourists will have adventurous experiences with activities such as the modern Zip-line swings across Chay river, swimming in the cool water of Thuy Tien lake inside the cave. As well as Kayaking and mud bath mingle with the magic of nature.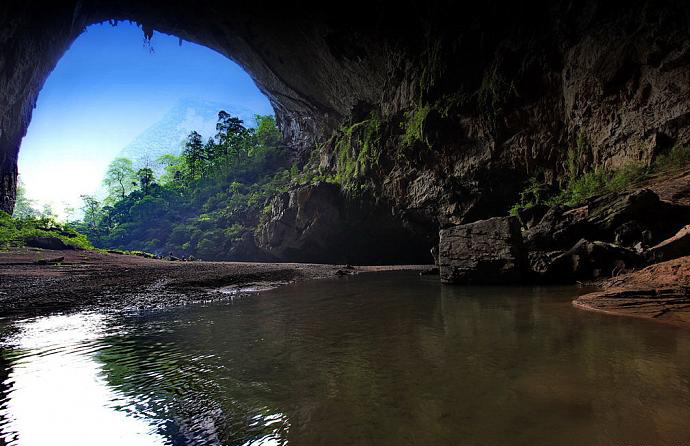 En cave is over 1.6 km in length, 100 m in height and 170 m in wide. This is the 3rd largest cave in the world after Son Doong cave and Deer Cave in Malaysia. Especially, the cave is blue flowing streams winding mountain leading to Son Doong.
Necessary tips to explore Phong Nha Ke Bang caves
Private car from Hue or a top gear motorbike tour is very convenient to explore Phong Nha, paradise and Dark cave on your own. Besides, A Hue DMZ Phong Nha is not a bad choice
Ticket prices in Phong Nha ke bang
Phong nha cave: 150.000 VND (free for children)
Tien Son cave: 80.000 VND (free for children)
Paradise cave: 250.000 VND (children <1m3 125.000 VND)
Dark cave: 350.000 VND (children <1m3 150.000 VND)
Boat to Phong Nha cave: 360.000 VND
Boat to Phong Nha + Tien Son Cave: 400.000 VND
Electric car to paradise cave: 50.000 VND