Hoi An Hue motorbike tour (Private tour)
Attractions: Marble Mountain, My Khe Beach, Dragon Bridge, Hai Van Pass, Lang Co Bay, elephant waterfall, Phuoc Tuong pass and Tam giang lagoon. 
Hoi An to Hue is one of the most breathtaking routes in Viet Nam. What can be greater than the adventurous feeling on a top gear motorbike via rural, coastal and mountainous roads to explore the best hidden landscapes.
HOI AN HUE MOTORBIKE TOUR ITINERARY
8:30 am: Our Tour guide picks you up at the lobby of your hotel with his ready motorbikes and helmets. After briefing the Hoi An Hue motorbike tour itinerary, they will instruct you how to ride or sit on the bike. After taking luggages transfering arrangement, we will depart the tour
9:00 am: Driving 30 km North of Hoi An Ancient town, we will get the most popular attractions there, the Marble Mountains. It is a group of five marble and limestone mountains, named after the five elements of the ancient oriental philosophy: Metal, wood, water, fire and earth. At here you not only can admire the Da Nang view, but can learn about local budhism and architecture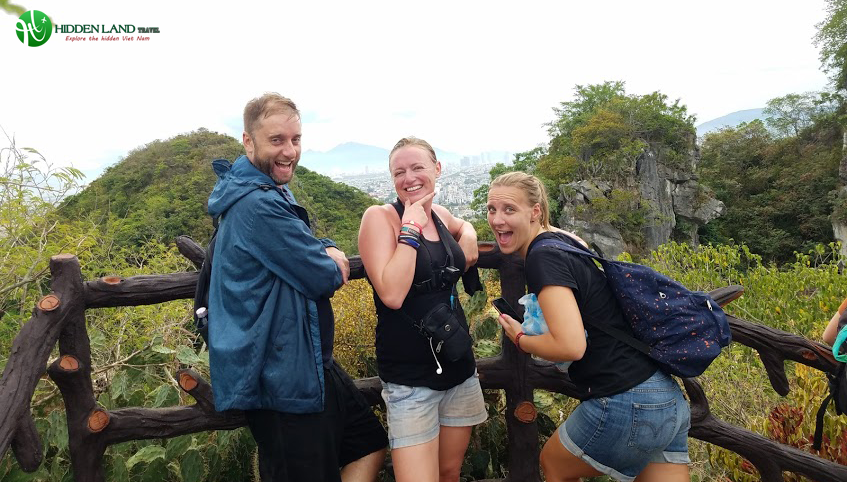 9:30 pm: Have a break at My khe beach and take a coastal road Via Thuan Phuoc Bridge to get up Top gear Road that is the most impressive pass in Viet Nam, Hai Van. With sudden curves, blind corners and little yellow temple along the road, Hai Van mountain top gear pass will satisfy your adventure desire. Also, Standing on mossy bunkers, you must be attracted by the spectacular beauty of the mountains and ocean. Finally, you can easily recognize the difference between Da Nang and Hue in term of weather, economy and accent.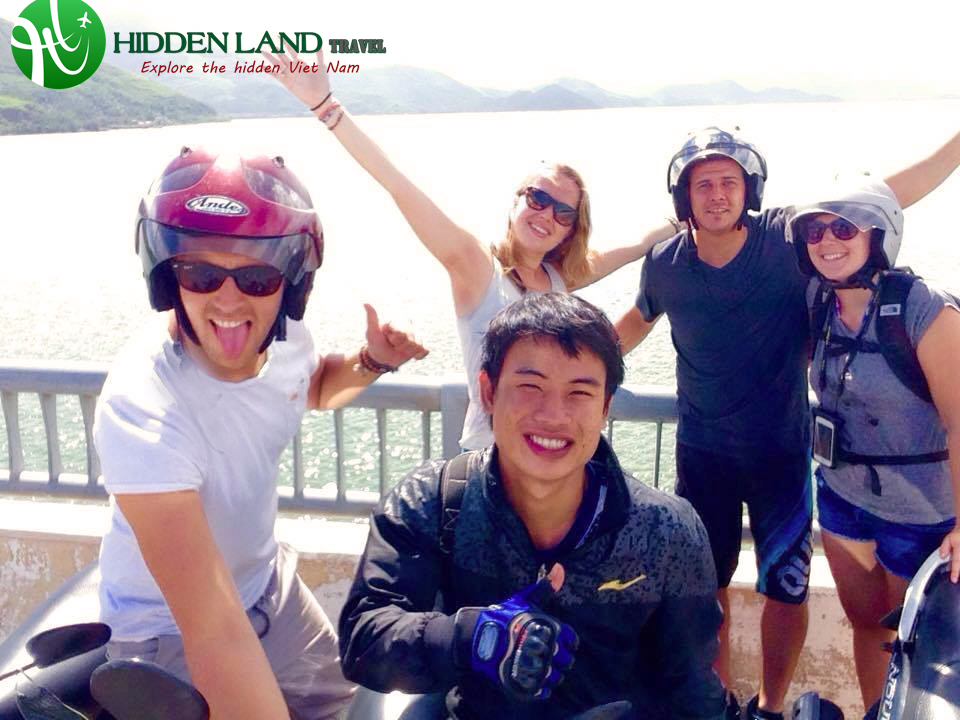 12:00 pm: After getting down the pass, we heading to Lang Co, one of the most beautiful beach in the world. This is almost haft way of tour, so the guide will recommend you enjoy lunch at Lang Co beach and have a sun bath on the beach here. 
12:30 pm: Leave Lang Co bay, we reach Cool Elephant Spring. This place is one of the highlight of the Hoi An Hue motorbike tour. It time for refreshing by a jump or just keep body under the cool water of from "white hoses peak". Moreover, you also have change to enjoy real local food here like forest chicken, cat fish, frogs and morning glory.
2:00 am: Continue Hoi An Hue motorbike tour, You will ride approximate 20 km from Waterfall to Phuoc Tuong pass. On this forgot pass, we will have a rest and get an amazing pics of lagoon, Rice field and fishing village.
3:30pm. Hoi An to Hue motorbike tour will go on by riding through the local villages to get away from Highway. Making your camera ready here, as we will moving around the Cau Hai Tam Giang Lagoon. The guide will have a stop where you can have an amazing view and learn about the way of finish here as well as life of fisherman
4:30 pm: Leaving the lagoon to ride to Hue city. The guide will drop you off at your hotel where we finish the Hoi An Hue motorbike tour.
HOI AN HUE MOTORBIKE TOUR IMPORTANT INFORMATION

Notes: You can pay for our guide in Dong or Usd by cash or credit card (extra 3 %)

HOI AN HUE MOTORBIKE TOUR PRICE