8 interesting facts about Son Doong cave – the biggest cave in the world  
Son Doong cave is considered the largest world where humans have discovered so far. The cave is located in the Phong Nha-Ke Bang National Park, Quang Binh Province, Vietnam.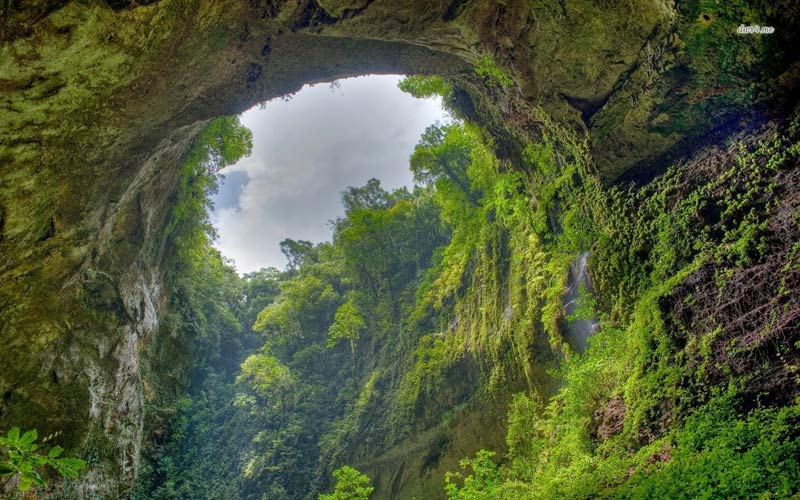 1. The Son Doong cave was discovered accidentally by a local farmer.
Ho Khanh is a local farmer who used to spend a month trekking his way through the jungles of the Park to search for timber to earn a modest income. In a heavy forest rain day in 1991, Ho Khanh accidentally sat right in the mouth of Son Doong cave when he looked for a shelter in case of flash floods.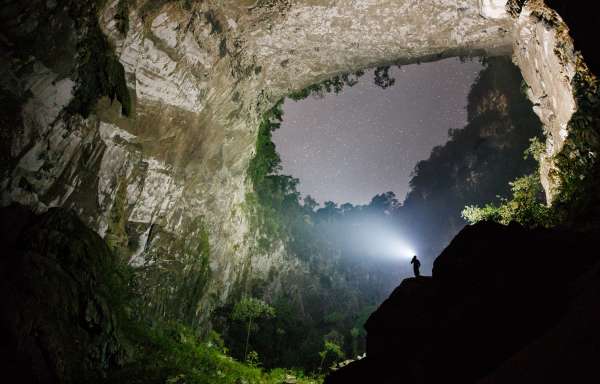 2. Son Doong cave is large enough to house an entire New York City block.
With sections reaching up to 200m tall and 150m wide and a total measured volume of 38.5 million cubic metres, Son Doong could store about 68 Boeing 777 aircraft. Even this figure may be larger because according to scientists, the most modern facilities of today has not fully explore the real length of this cave.
3. Son Doong cave missing in … 15 years
At the time discovered Son Doong cave, Mr. Ho Khanh did not know the value of the cave. No long after his trip, he quit looking back downs and farming. 15 years later, the whereabouts of this cave is still in the dark. Until 2006, when an expedition of the Royal Society of England to search for new cave in Phong Nha – Ke Bang, he Khanh just brought his story to tell them. It is also looking back at the journey started in the old cave. However, the trip down in the old cave was not completely successful. All that is in his memory that Khanh is a large cave, blowing winds 24/24. Even with the help of the sophisticated scientific equipment and software Google Earth, the expedition did not find the cave. Right up to 2009, Mr. Ho Khanh officially rediscovered in ancient caves.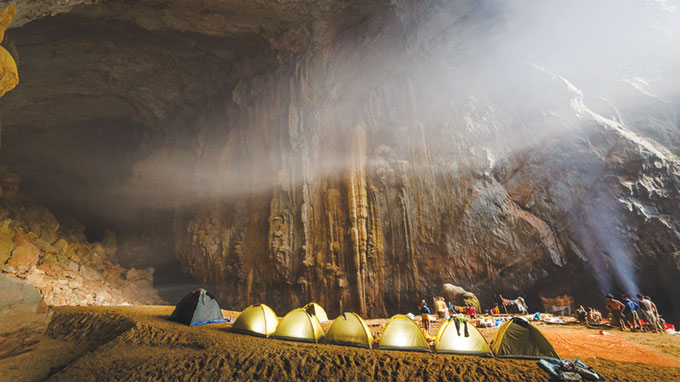 4.
Son Doong cave is called the "Great Wall" of Vietnam
In the Son Doong cave, the experts discovered the position of enormous size. A picture taken by photographer Peter cartel 5/2010 shutter months recorded cave passage width 91,44m and high arch near 243,84m – absolutely "stuffed" has a 40-storey tall building in New York. National Geographic site even compare that cave stacked as high as 25 double-decker buses to remain comfortable. The majestic and monumental landscape of Son Doong cave has the world been honored as "The Great Wall of Viet Nam" (translated as "Great Wall" of Vietnam, like "The Great Wall of China "the Great Wall of China).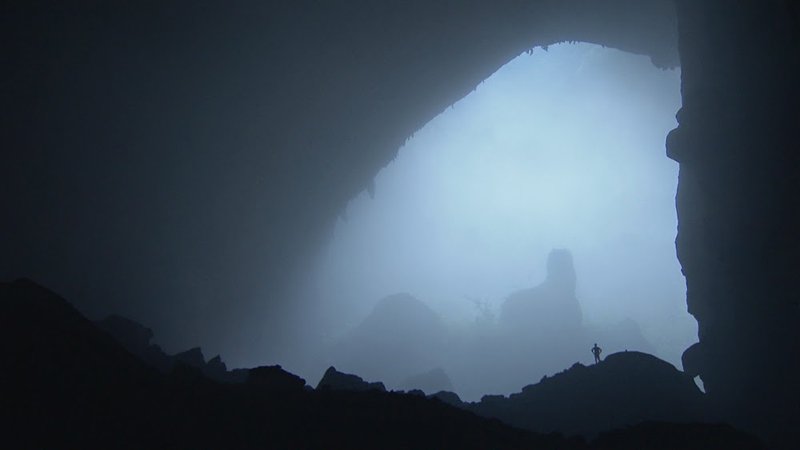 5. Son Doong cave, visitors can find … "paradise" for yourself
Not only famous for the enormous size Son Doong is also known by a variety of biological landscape. In the Son Doong cave, explorers discovered a primitive forests with rich vegetation, there has never been human traces. Experts have called the forest even in this cave is the "Garden of Eden" in honor of the sheer beauty of this aesthetic.
6. Son Doong cave member ownership "pearls" as big as a baseball .
Featuring one of the Son Doong cave, which is the system of stalactite and "pearl" giant cave. Over millions of years under the influence of external forces, Son Doong owns the column stalagmite as high as 70m. In addition, it is also found these "pearls" caves (wrap a jade jewel-like seeds of the sea, the component mainly calcite) to the world's most in Son Doong. Typically, the member "pearls" of this type only about 1cm in diameter but in the Son Doong, they as big as baseball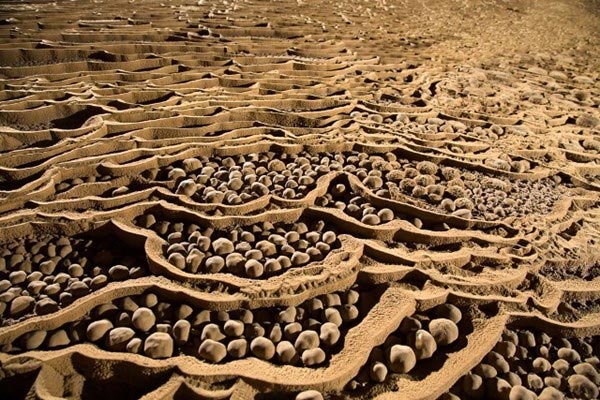 7. Son Doong attracted the most famous people.
With her beauty, Son Doong has attracted a lot of tourists to 98% are foreigners. Among them, there are three generations of the family have ever conquer this cave, or even the super model as Jasmina Mala (Czechs) and Prince Ahmed Hamdan (Abu Dhabi coming)
8. Visitors have to book Son Doong  cave tour before 4 months and it causes 4.000 USD for the tour
Son Doong is just in the north of Hue and DMZ. The cave tour was operated by Oxalic travel and normally last 5-6 days in jungle and cave. In average, one visitor will have two posters accompany.