WHAT TO SEE IN VIETNAMESE NEW YEAR
Vietnamese New Year, also known as Tet, is the biggest and oldest traditional festival with the largest area. Moreover, it is also the most important occasion in the year for family members and relatives unite, visit and worship the ancestors. Therefore, Vietnamese New Year is diverse both the content and appearance, which shows the deep human dignity.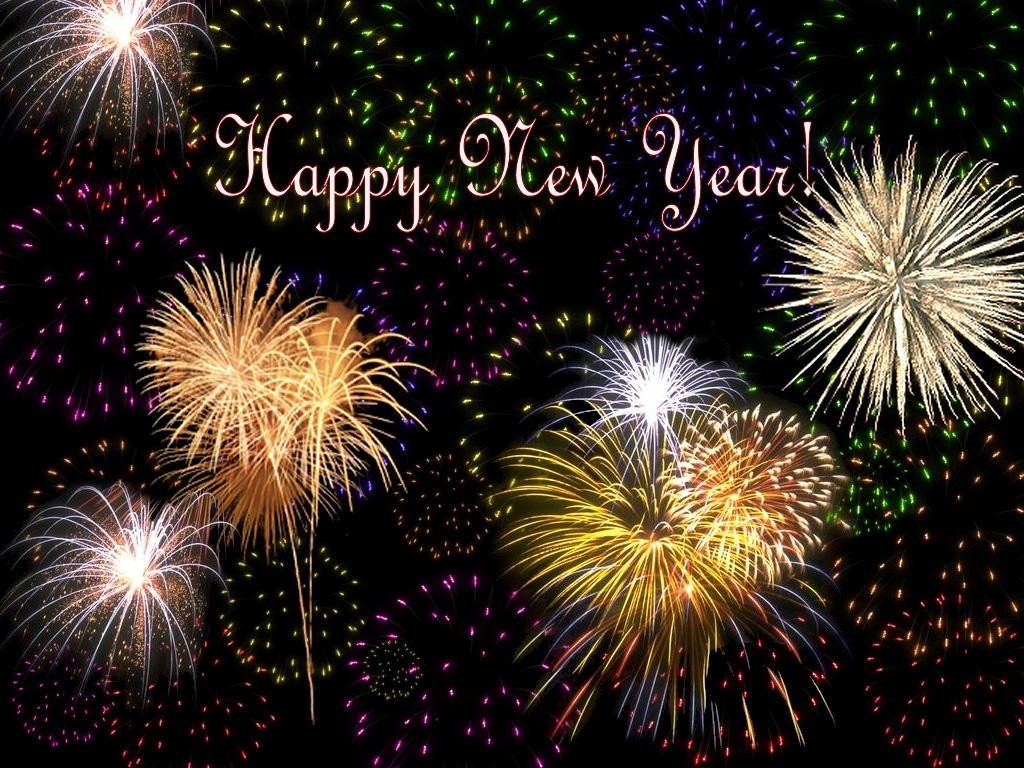 When Vietnamese New Year happens
Tet takes place in the end of January and the beginning of February. Tet marks the start of the spring and a new year.
What Vietnamese New Year means
Tet is the time for reunion of people going far for work or study; as well as the lost soul back to the family. Also, it symbolizes of luck because according to Vietnamese, what happens to Tet days has a close connection with their entire day in the year.
Besides that, Vietnamese New Year is an occasion for hope. In fact, in Tet people always pray and wish a good health and happiness for others.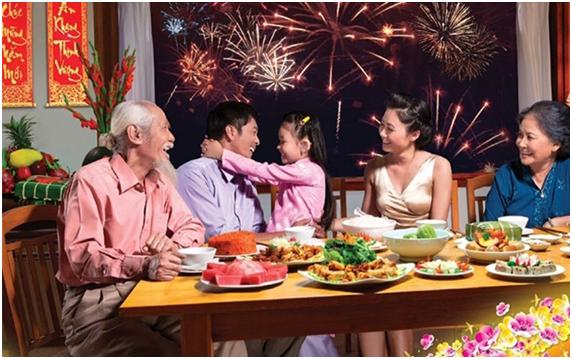 What the main stages in Vietnamese New Year are
Tet's preparations and celebrations spread over weeks. Truth, people decorate and clean their house with peach blossom, apricot blossom or kumquat tree. Furthermore, the locals are busy buying gifts, and cooking traditional foods.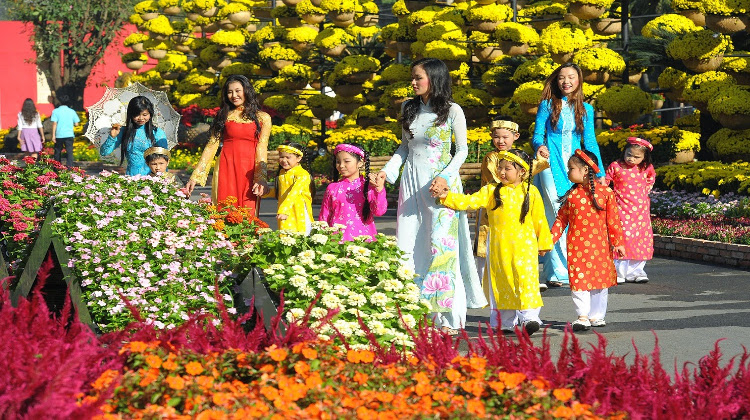 On 23 January of Lunar calendar, people worship for the kitchen God who notices all the good and bad things of human and then report with the Jade Emperor. In this time, people also buy the gold carp to release them to the lakes.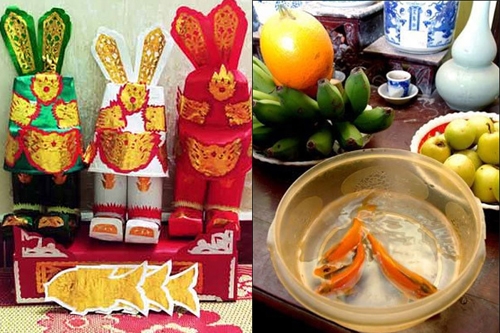 Penultimate New Year's Eve occasionally happens on 29 or 30 January. Specifically, people have a banquet for worshiping the ancestors in the altar, and the one for in the yard.
New Year's Eve has been considered the most sacred occasion and the combined time between the old year and the New Year, or the human-nature as well. At 8:30, Vietnamese sit in front of the telly and watch Vietnamese New Year which is a national favorite comedy. At 12p.m a great deal of firework appearing in the dark sky pointing at the dark of the New Year, in particular.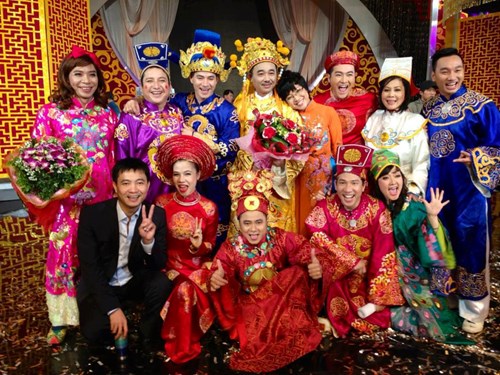 Visiting someone else's house on the first day of New Year called "Xong Dat", or " Dap Dat" . People believe that this person will influence their luck during the whole year, so no one else dares to visit someone without advance invitation.
On the days of Vietnamese New Year, everyone tries to be nice and polite to each other. People visit their parents, relatives, teacher, friends and neighbors. Moreover, they also exchange the New Year's wishes.
Also, it is the high time for people to come to pagoda to pray for luck and happiness. Children receive their lucky money inside red envelopes. Both adults and children participate in games like Bau cua, or card and various forms of entertainments.
Food in Vietnamese New Year
Banh Chung, which is made from the sticky rice, green beans and fatty pork is inevitable food. Apart from it, Mut which is candied fruit such as ginger, sugared apples is also popular.
Especially, when visiting to Hue City, to enjoy Vietnamese tet holiday, tourist can book Hue food tour by night to experience theses special foods.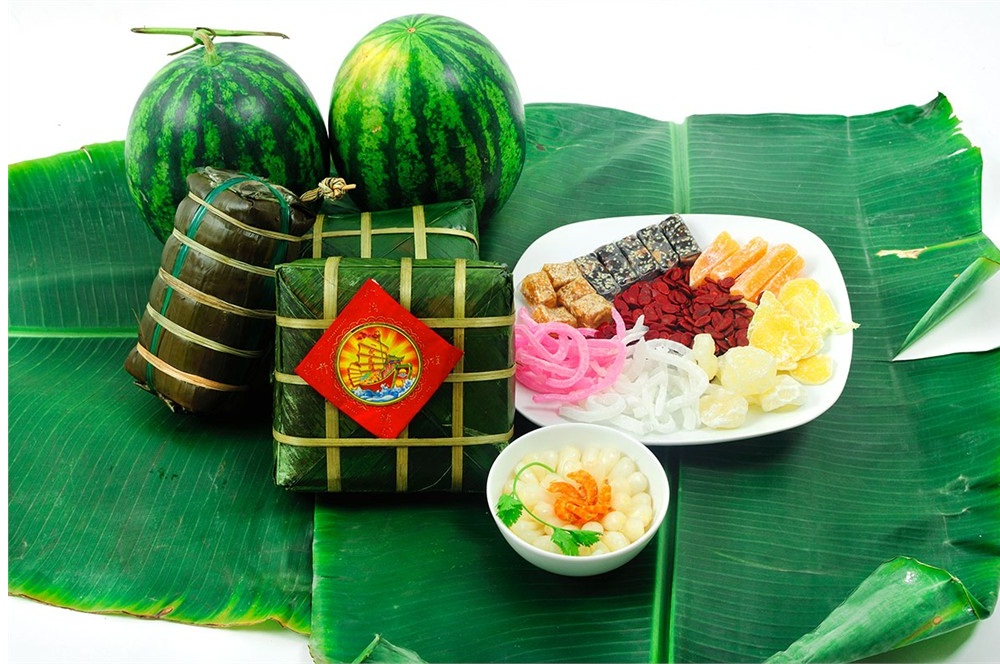 What is considered as the taboo in Vietnamese New Year?
In Tet holiday, people seldom sweep the floor as they perceive that this will sweep away their luck. What is more, whoever taking part in the recent funeral of the family member should not visit anyone else as they can bring with the bad luck.
To explore Vietnamese New Year most meaningfully, visitor can join in Perfume River boat tour . If visitors come to Hoi An, they are able to participate Hoi An fishing tour or Tra Que Village farming tour to understand more about the Tet of Vietnamese.