Amazing day with perfume river tour Hue Viet Nam
Everyone who comes to Hue remarks that a Hue visit would not be complete without a boat excursion on the romantic Perfume River. The Perfume River tour Hue is never a bad choice.
About Perfume river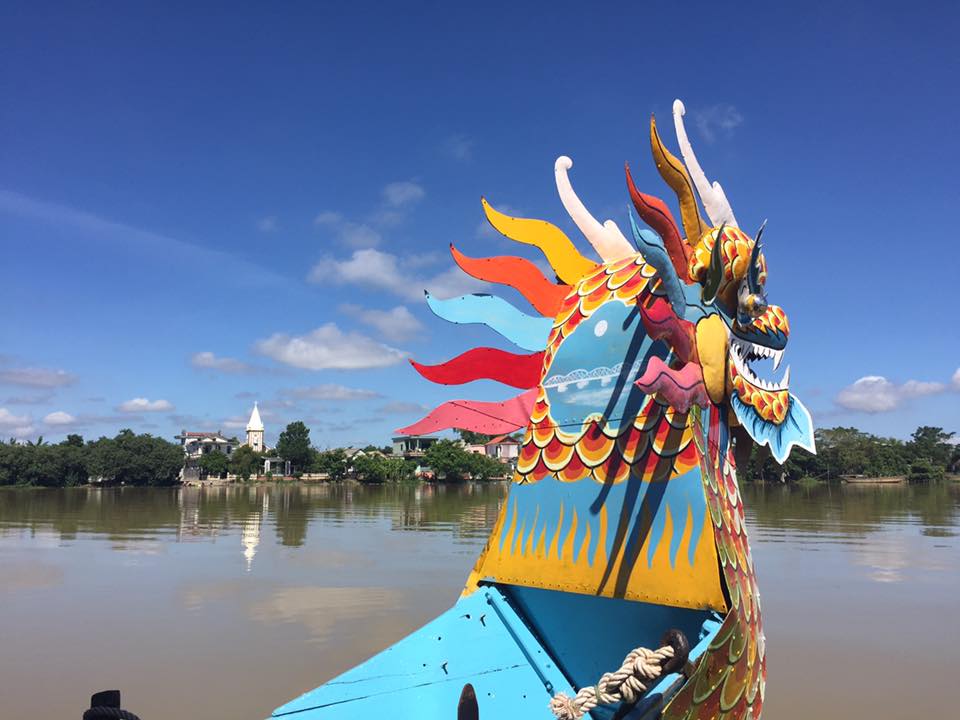 Perfume River is one of the twenty most beautiful landscapes in the old capital as voted by the third king of the Nguyen Dynasty, Thieu Tri. The river is always green and clean as it originates in the mountainous area near Laos. In addition, the Green pomelo garden, vast rice fields, immense forests, Minh Mang tomb, Hon Chen temple and Thien Mu pagoda on the perfume river banks make the river impressive.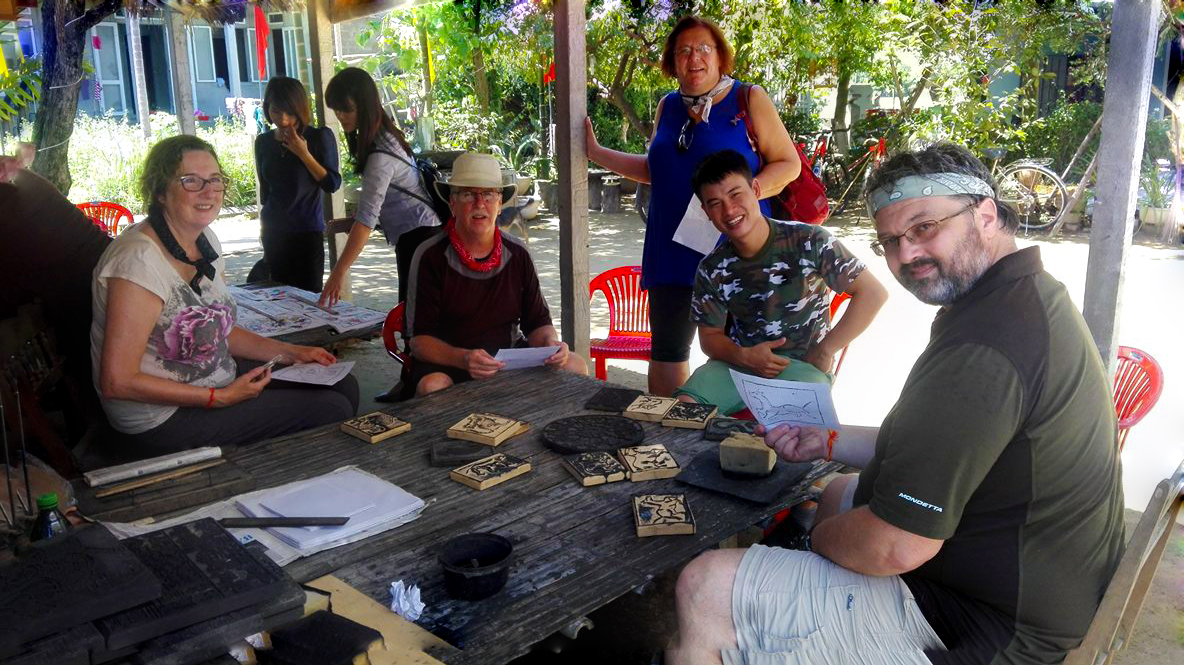 During the Perfume River tour, tourist will find a lot of traditional craft villages. One of the most famous villages is Sinh where the visitor will visit a local family who specialize in making traditional wood paintings. You can have a hands-on experience by taking part in making this craft with the local Artisans. Thanh Tien Village is also a famous for making paper flowers used for worship purposes. Furthermore, the workshop produces sesame candy, is also one of the most famous specialties in Hue. The tourist will have a chance to see the production stages and taste sesame on the spot.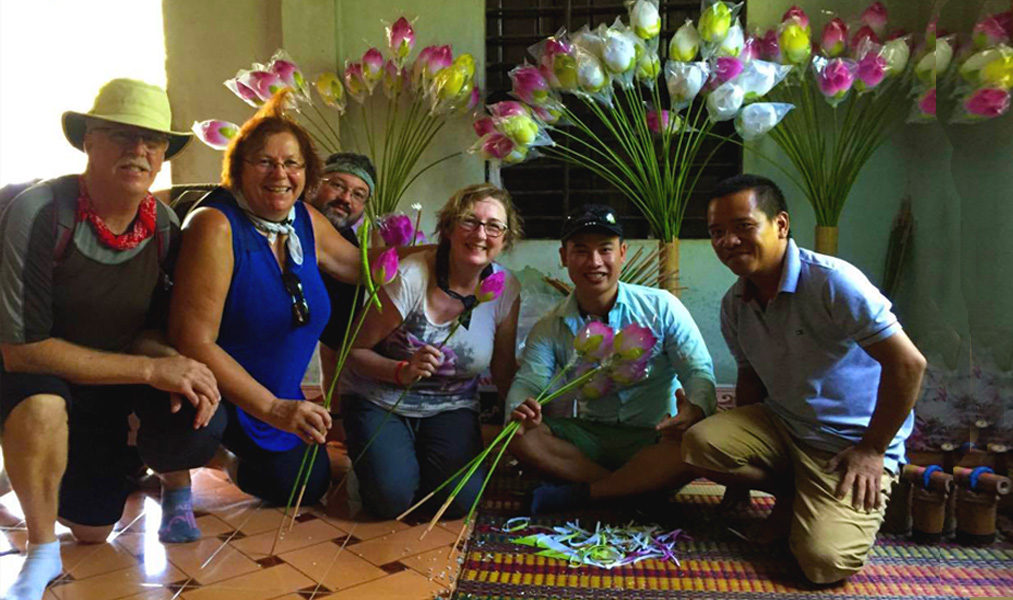 Your professional tour guide along with the comfortable vehicles in the Perfume River tour Hue will be a hightlight for your trip. The tour guide not only speaks English fluently, but is a knowledgeable person. The guide always gives the visitor informative introduction to the landscapes and is willing to support his guests with any problems. Moreover, the double dragon boat and stable bicycles make the tourists feel as safe as being a comfortable Private car.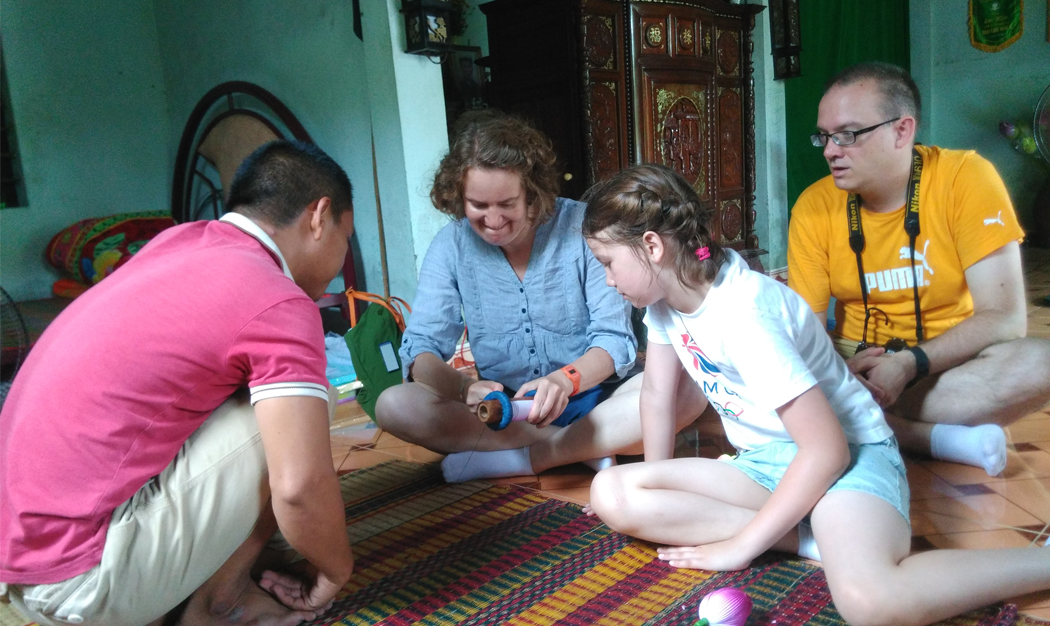 It is certainly worth joining in the trip. We look forward to meeting you on our the Perfume River tour Hue.