TAM GIANG LAGOON – BIG AS THE SEA, GENTLE AS THE RIVER
Big as the sea, gentle as the river, Tam Giang lagoon is always the top choice of tourists when explore the central of Vietnam. Tam Giang as its name means "three river" in Vietnamese. It is a perfect meeting of three large rivers Perfume, Bo and O Lau with 24km long and 5,200ha area. The lagoon attracts thousands of tourists because of charming beautiful and the richest source of flora and fauna in South East Asia.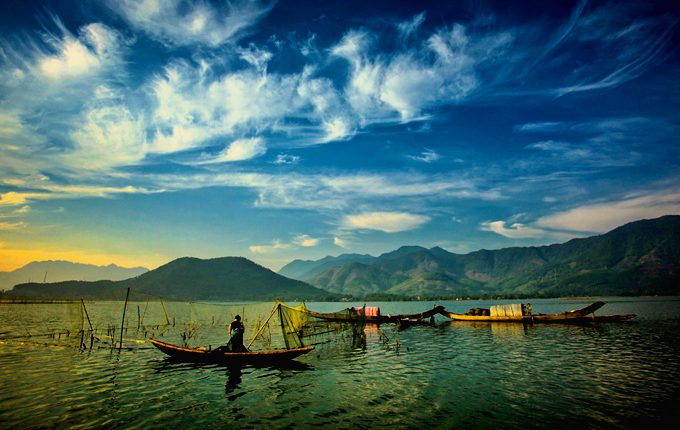 Where Tam Giang lagoon is
Along with Cau Hai, Tam Giang is the largest freshwater lagoon system in Southeast Asia. In fact, it belongs to 4 districts Phong Dien, Quang Dien, Huong Tra and Phu Vang, about 15km from the ancient city of Hue.
What to do at Tam Giang lagoon
Normally, the tourists always see sunrise or sunset at the beach. However, on a boat of a large and gentle lagoon to see the dawn and gloaming is truly great. Moreover, nothing is more wonderful than enjoying the fresh specialties seafood including shrimp, fish, squid,…. harvested by hard-working fishermen from the particular mixture of sea water and river water.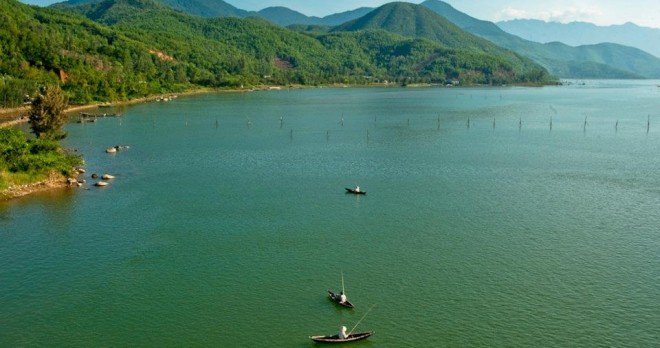 Why exploring Tam Giang lagoon is must-do activity in Hue
The lagoon is a great destination for travelers who appreciate fantastic natural scenes and love to hunt for wonderful landscape photos. Furthermore, visitors will be satisfied magnificent moments of local fisherman's life, floating fishing market and the beautiful sunset.
Discover a less explored region of Hue
The most beautiful scenery in the dawn and sunset
Cruise across the lagoon by boat
See the traditional fishing activities of Tam Giang Lagoon
Try your hand at catching a fish
The best way to explore Tam Giang lagoon
Tam Giang lagoon is near Thuan An beach. Therefore, a cheapest Hue motorbike rental is always the top choice to combine visiting both the beach and lagoon. Another option, a deluxe Hue private cars along with private boat to enjoy the lagoon is also never a bad idea. Let go to enjoy a wonderful trip and get the great photos.