AMAZING EXPERIENCE AT IN THANH TIEN PAPER FLOWER VILLAGE
Hue has a lot of traditional craft villages with a large number of skilled and talented craftsmen. Up to now, some traditional handicraft villages in Hue have been developing strongly which both providing products for the society and being unique tours. Thanh Tien paper flower village is one of the most popular tourist attractions.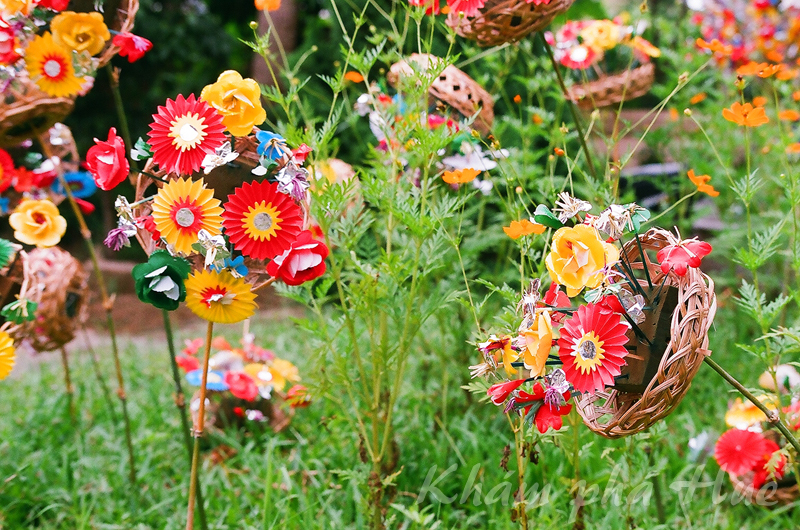 Where Thanh Tien paper flower village is
The paper flower village belongs to Phu Mau commune, Phu Vang district, about 7km from Hue city. Downstream Perfume River, it is 3km from the wharf into the village. Nothing is more wonderful than riding a bike to enjoy the cool breeze blowing from the rice paddies along the road.
What you know about Thanh Tien paper flower
The job of making paper flower of Thanh Tien village began from folk belief. There are a lot of kinds of paper flower such as lotus, orchid, apricot blossom, daisy, rose, gerbera, dahlia…. They are different from paper flowers in other places because of the philosophy of Oriental Confucianism. Each branch always has 8 main flowers with the meaning of Three Moral Bonds and Five Constant Virtues.
Paper flowers are used to decorate and worship in the houses, the temples, pagodas…. Because of the variety of color and style, Thanh Tien paper flowers are used for decoration in Festival, programs of culture. Therefore, it has been a breakthrough of unique and special folk beliefs of Hue people.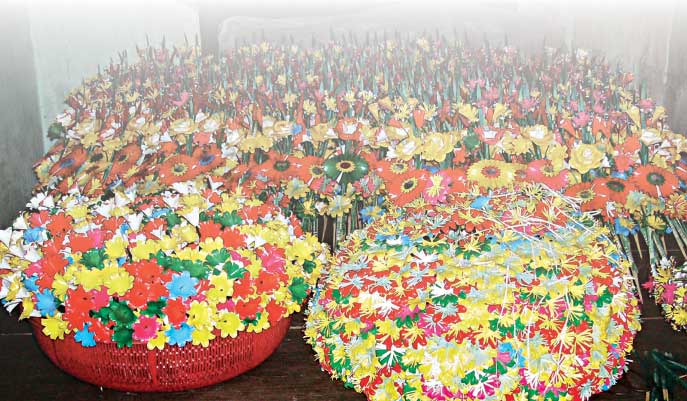 What to do in Thanh Tien paper flower village
Nowadays, the paper flower village not only has significance for worship but also has aesthetic value and culture. Visiting the village, tourists will see a lot of paper flowers in colorful. Furthermore, they also have an amazing hands-on experience by taking part in making this craft with the local artisans.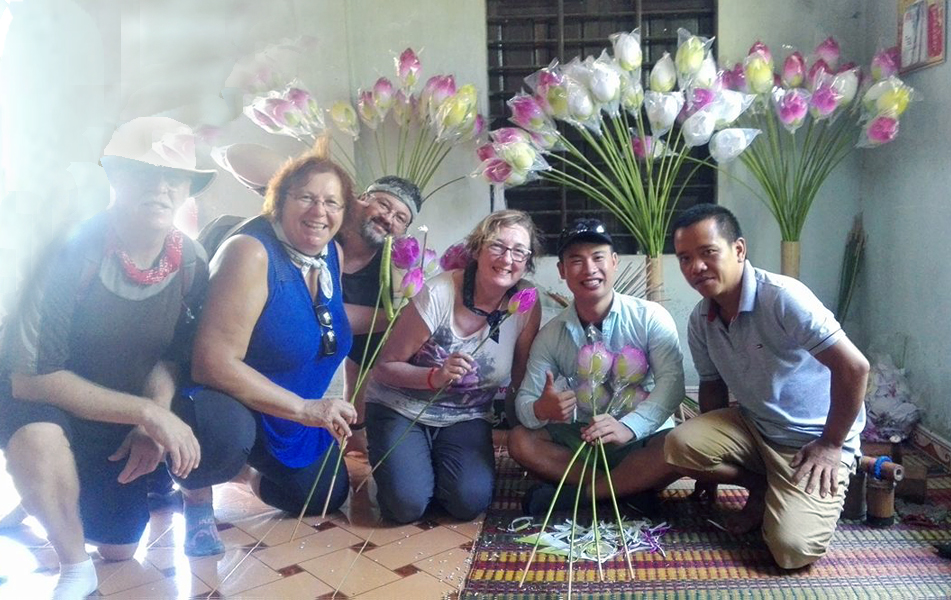 The best way to travel Thanh Tien paper flower village
Downstream Perfume River tour by dragon boat to enjoy the cool air. After that, visiting both Sinh and Thanh Tien villages by bicycle is the first choice for tourists. Besides, choose a cheap Hue private cars to travel countryside is also never bad recommending. In the other way, renting a motorbike of reliable Hue motorbike rental to explore the villages' roads is very interesting for the travelers who love adventure.