AUTHENTIC EXPERIENCE IN PEACEFUL CHUON LAGOON
Chuon Lagoon (Dam Chuon) is a new and close destination with tourists who are exploring enthusiasts. This place converges beautiful scenery, delicious fresh seafood, friendly simplicity people and great services.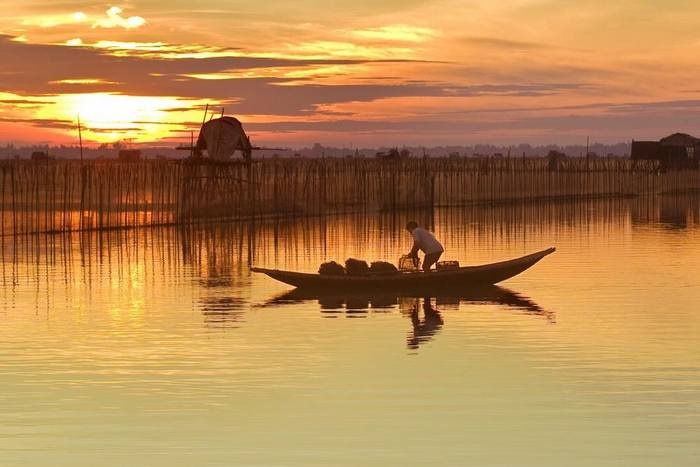 Chuon Lagoon location
About 10 km northeast of Hue city, the lagoon belongs to Chuon village, Phu Vang district. In fact, it is a part of the Tam Giang lagoon system. Therefore, the inhabitants live mainly base on tide condition.
Why Chuon Lagoon is the top choice of tourism enthusiasts
Possibility to try your hand at catching a fish with local fishermen
Immersion in the intact nature
Tasting the delicious fresh seafood on bamboo pile
This is great beach view place
The great destination to see scenery in the sunset and hunt the amazing photos
Chuon Lagoon captivates not only tourists but also professional and amateur landscape photographers. It is truly a stunning beauty especially in the glow of down of long rays of sunset. Furthermore, approaching to here, the travelers will get new and unique experiences which tourist only get at here. For example, the tourists will be learned fisherman's life with their traditional ways of catching fishes as well as using fishing tools. Besides, the travelers also have a chance to enjoy the fresh and good seafood with famous fishes. Moreover, visitors can also travel on Tam Giang lagoon by boat to explore the life style of the countryside and take the admirable photos.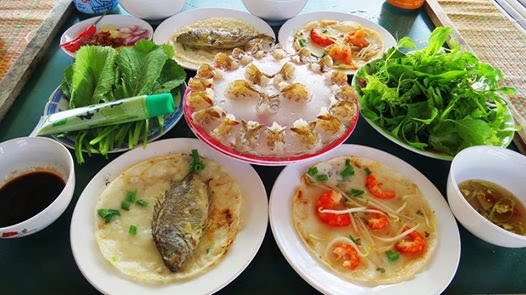 How to visit Chuon Lagoon
The downstream Perfume River tour by motorbike and dragon boat will bring the tourists to the heart of Hue countryside. By this tour, it will take the travelers down the romantic river to explore the hidden destinations with reasonable price. Especially fishing with local and taste the specialties in Chuon lagoon.
TOUR INCLUDES:
Motorbike Bikes.
Entrance fees
Double dragon boat.
English speaking tour guide

Besides, the cheapest Hue motorbike rental is also the top choice for the visitors who love experience by themselves. Another option, a deluxe Hue private cars to enjoy the peaceful lagoon is also never a bad idea. Let come here to enjoy the unforgettable breath-taking beauty of the scenery and get the great photos.