Cao Lau – The treasure of Hoi An cuisine
Being the ancient town, Hoi An ancient town cuisine as well as architecture will certainly amaze you. Among hundreds types of street food, Cao Lau seems to be the star of the show by its one-of-a-kind savor.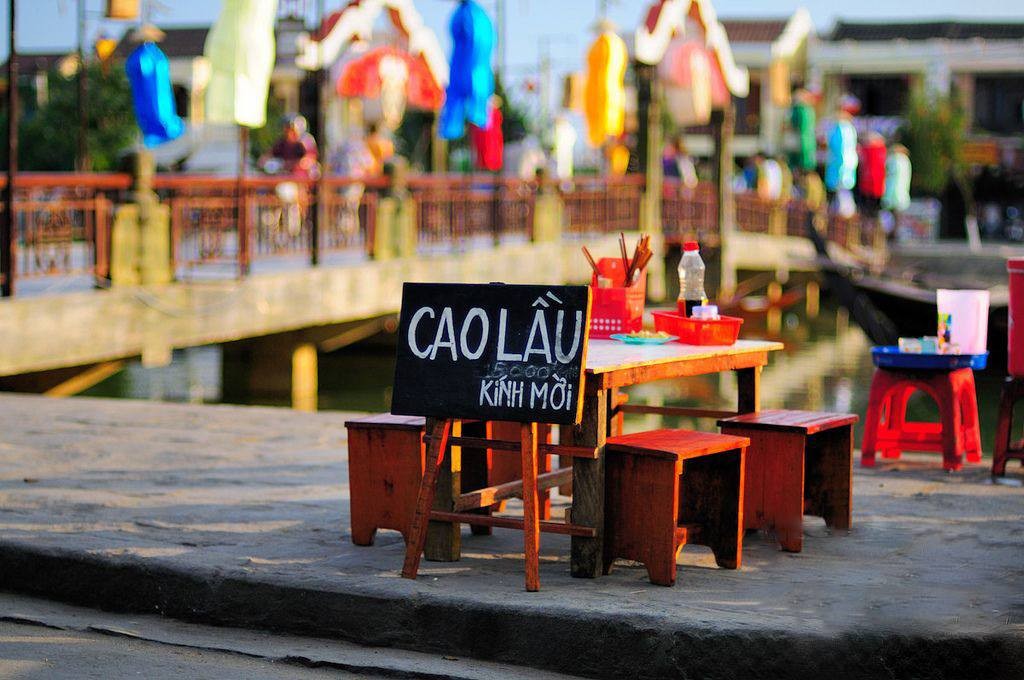 What is Cao Lau?
In simple words, this "cuisine treasure" is just a dish of noodle with vegetable and pork serving with some sauces. However, the delicate flavor within each ingredient and the tasteful combination are what make this Hoi An iconic dish special.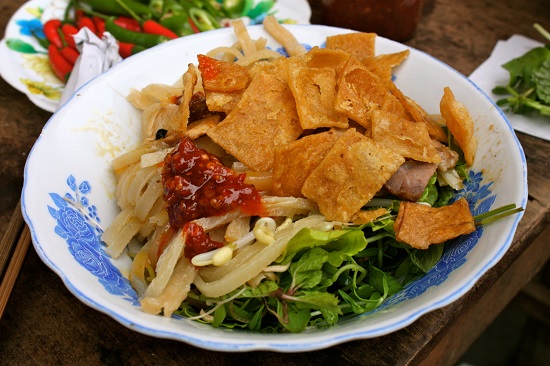 How people make Cao Lau?
Firstly, the noodle using in this dish must be the special type that only available in Hoi an. Its special trait is the golden color and the soft but chewy texture. People believe that this noodle is made by using only water from Ba Le well – a historic well in Hoi An. In addition, people also add the ash from Cu Lao Cham to add more flavor. In fact, only Hoi An families with generations of noodle maker hold the secret of this authentic noodle.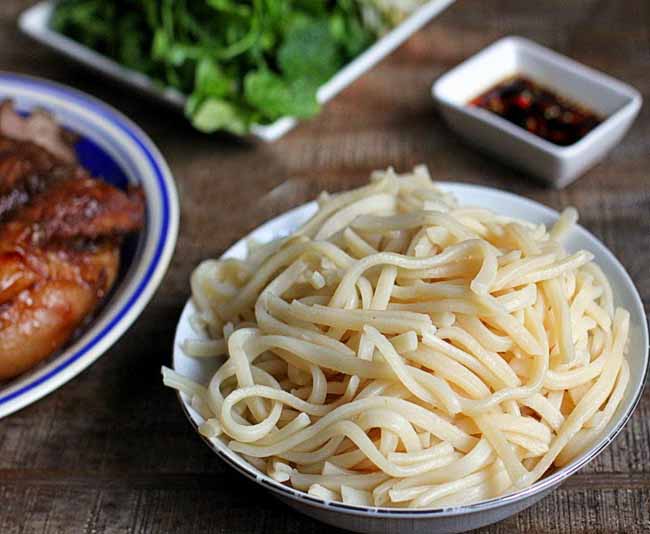 Another important ingredient of this special noodle is the toppings. They consist of barbecued pork, cracklings and fresh vegetables. The combination of the softness from noodle and the crispness from toppings makes this Hoi An street food mouthwatering. By adding just a little special sauce, this appetizing dish is ready to serve. To learn more about the proccess of making this special dish, try our Home cooking class in our Hoi An motobike tour.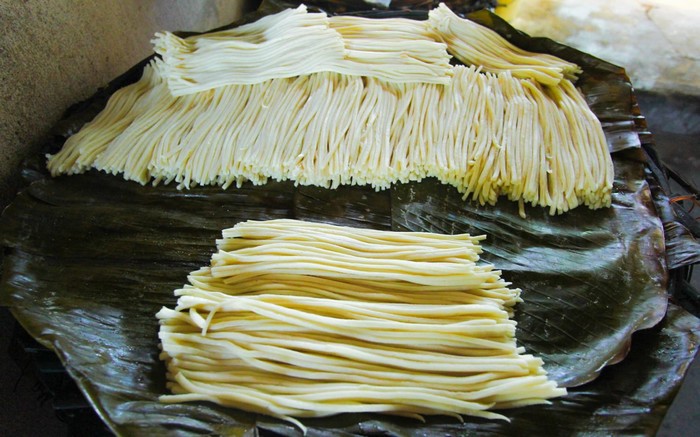 The best place to have Cao Lau
Hoi An, located 130 km from  old city of Hue, is the famous tourist destination. As a popular Hoi An street food, it is available everywhere here. However, not all places serve this great noodle. Most places are located in small streets that only the local knows. You can easily visit any of these best places when cycling if you take our Bicycle tour in Hoi An. Apparently, some of the most popular places to enjoy this speciality are:
+ Ba Thanh (Mrs Thanh) – A small street food stall situated in Tran Cao Van Street. Despite its small size, it has a great reputation of being the best place for this Hoi An noodle.
+ Ba Be – Another small-size eatery right in the middle of the market in Tran Phu Street. You can enjoy your meal like a local here. It's opposite to Ong pagoda so you can find it easily.
+ Trung Bac – The oldest restaurant in Tran Phu Street. Having served for more than a century, this is the best place for people who want to experience the real ancient Hoi An.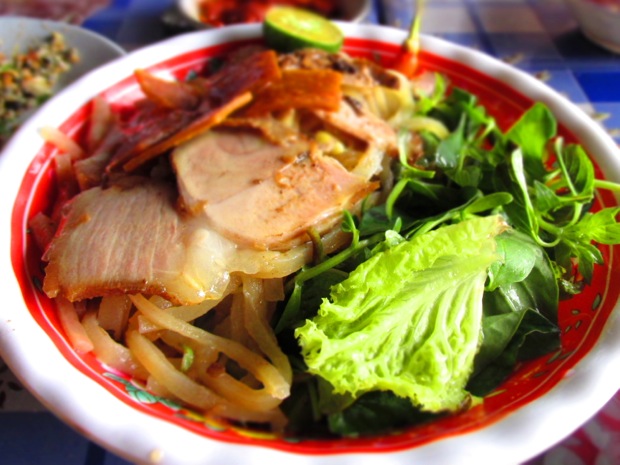 There is a saying that goes "You haven't really been to Hoi An if you haven't try Cao Lau". The reason is because this noodle has long been a signature dish of Hoi An. Unlike other specialties like Bun Bo or Pho, you won't know the real taste of this signature dish unless you try it at Hoi An. It is not only popular with the local but also with the tourist. If you really want to try this, the fastest way is travel from Hue to Hoi An by private car. This would definitely be a dish that will make you want to come back to Hoi An for more.