HISTORICAL DMZ TOUR FROM HUE WITH PRIVATE CAR
Vietnam is not only well-known for the hospitable people, the spectacular views, unique and diverse culture but also is considered as the country suffering a lot from war. If tourists adore history and Vietnamese war, the DMZ tour from Hue is the perfect choice. We are sure that this tour will provide visitors with the penetrating insight, emotional drama and terms with a sophisticated past.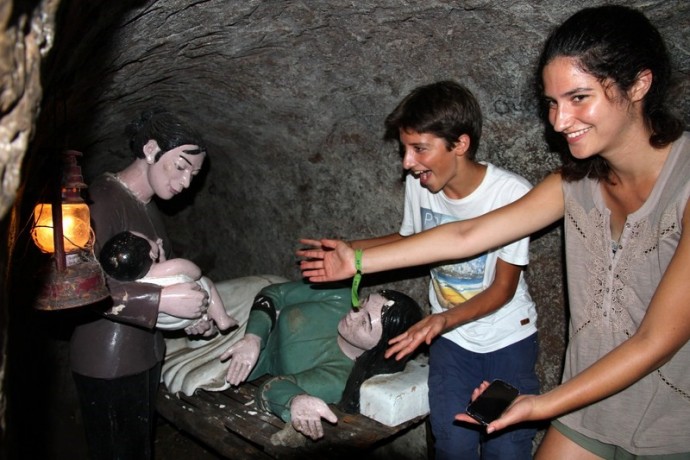 DMZ tour from Hue with private car overview
Length: 120 kms
Attractions: Vinh Moc Tunnels, Ta Con Air Base, Hien Luong Bridge
Duration: 1 day
With our well-made car, experienced tour-guide, and we take the benefits of tourist as the priority, we are able to give them a priceless experience. DMZ Viet Nam is the short form of Demilitarized Zone in Quang Tri Province and it was the dividing line between the South and North due to the first Indochina War. Therefore, it is the perfect choice for those adores adventure.
What to see in DMZ tour from Hue
Hien Luong Bridge
During the war, this historical relic site which was located on both banks of Ben Hai River divided north and South Vietnam. In fact, Vietnamese took 21 years to gain the unitedness and freedom. Truth be told, Hien Luong Bridge is the witness to the Vietnamese's most fierce battle but glorious struggle. Quang Tri was the most destroyed by thounsands of tons of bombs and shells. Moreover, the bridge is the symbol of loss, separation and hurt, so it has two different colors.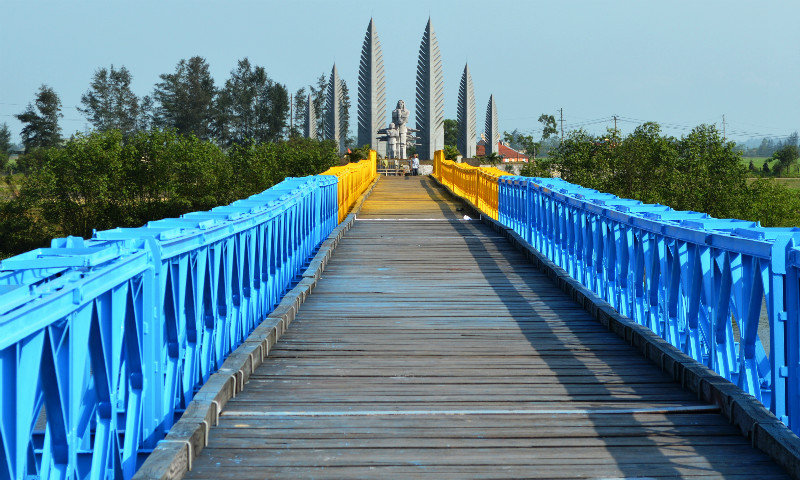 Hien Luong Bridge
Vinh Moc tunnel
Vinh Moc tunnle  is the most impressive tunnel in 140 tunnels and the outstanding of DMZ tour from Hue full day. Specifically, in it, the locals built a great deal of wells, meeting rooms, clinics, maternity homes, surgery station, and rice warehouse and station phone.
This historical tunnel had three stores with the completely different depth and functions. In reality, the first one is 8-10 meter from the ground with the purpose of contemporary shelter. The second one is 12-15 meter in deep and is the place to live as well as to happen the daily activities. The third store is more than 30 meter in depth so as to transport the goods, weapon from the boat to Con Co.
Everyday people suffer 7 tons of bombs, and regardless of the danger and the fierce of battle, magically, there are 17 babies was born in the tunnel.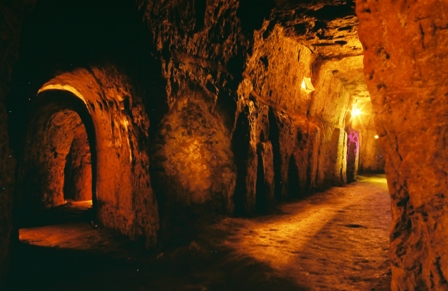 Vinh Moc tunnel
Ta Con Air Base
In fact, this site is the strategic zone considered of the American military from 1966 to 1968. Its airport consists of a number of sub-base with heavy fortifications and runs 2km. The most valuable thing is that Ta Con was used for taking off and landing of helicopters, transporting places and fighter jets. Right now, it has become the tourist destinations and attracting a lot of travelers in Hue DMZ tour.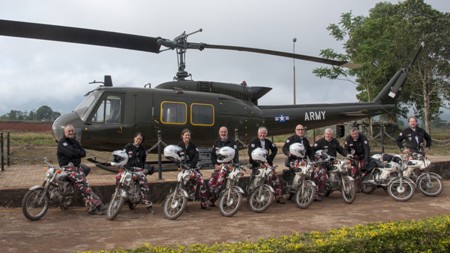 Ta Con airport
Our trip provides tourist the full information about DMZ tour from Hue with friendly and enthusiastic tour-guide, entrance fees and wet tissue as well as motorbike and petrol and the reasonable price.
PRICES OF DMZ TOUR FROM HUE:
1 pax:  110 USD
2 pax:  70 USD
3 to 4 pax: 45 USD
 5 to 10 pax: 35 USD
Includes:
Insurance
English support 24/7
Advanced private car
English speaking driver basic
Free wifi and car petrol
Road tolls fees
Bottle of water
Excludes:
Personal expenses
Tour guide
Entrance fees
Meals
To make travelers more satisfactory, they are likely to join in HUE FOOD TOUR BY NIGHT or enjoy Hue court music on HUE MOTORBIKE RENTAL FULL DAY. Besides it, Hue to Phong Nha two days tour is another right choice.