EXPLORE UNIQUE TRADITIONAL SINH WOOD PAINTING VILLAGE
As well as the painting genres of Hang Trong in Hanoi and Dong Ho in Bac Ninh, Sinh wood painting village is one of the most folk beliefs and spiritual life of Hue people. With hundreds of years remaining and developing, the painting village has become a popular tourists' destination.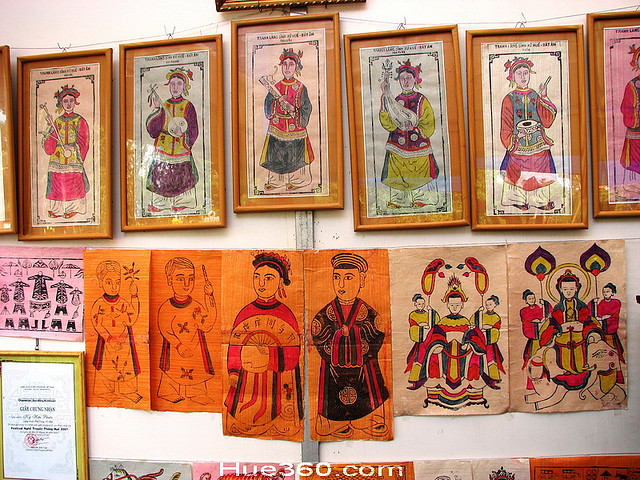 Sinh wood painting village location
The painting village belongs to Phu Mau commune, Phu Vang district, on the edge of Perfume River, around 9km east of Hue city.
Sinh wood painting theme and content
Because the wood painting is folk beliefs so each material, color, theme, line, layout are very special. Furthermore, it is used for worship which can protect people safety and welcome the best things. Therefore, theme and content of wood painting are very diverse. The paintings are divided into 3 groups with about 50 themes which reflect the ancient credence.
Character painting: almost is a lady who is in a luxurious dress with two young girl servants on two sides. This kind of painting is put on the altar all year round.
• Objects painting: costume, household items…mainly in small size.
• Animal Painting: elephant, tiger and 12 Chinese zodiac signs.
Besides the theme of belief, there are some others like: To Nu (include 4 pictures of beautiful Vietnamese lady in traditional costume), social life scenes….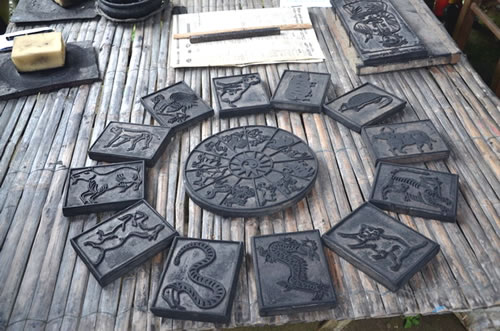 What to do in Sinh wood painting village
The wood painting village has still welcomed tourists to visit every day. Approaching to here, travelers will see how to do a painting, know more about the beauty of Vietnam culture especially get some pictures as souvenirs. Moreover, the visitors can experience to draw their own paintings.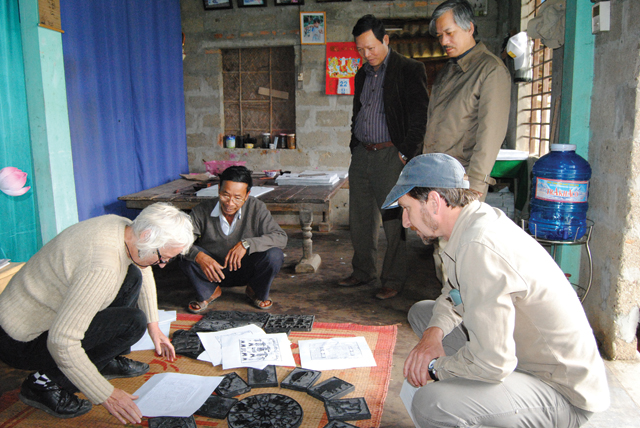 How to visit Sinh wood painting village
Sinh village lies on the bank of Perfume River. Therefore downstream Perfume river tour by boat and bicycle is the best choice for tourists. Nothing is more wonderful than enjoying a cool dragon boat on the river and riding a bike on the peaceful on the village roads. Besides, excursion by Hue private cars tour or driving a Hue motorbike rental full day is never a bad choice. Hope to bring the tourist a meaningful and great trip.