HUE BEEF NOODLE- HUE CULINARY SPECIALITY
Every month, there are thousands of visitors from near and far visit city of Hue. You impress on not only interesting traditional culture on your memory but also excellent culinary culture. And one of the typical foods which tourists can not skip is Hue beef noodle.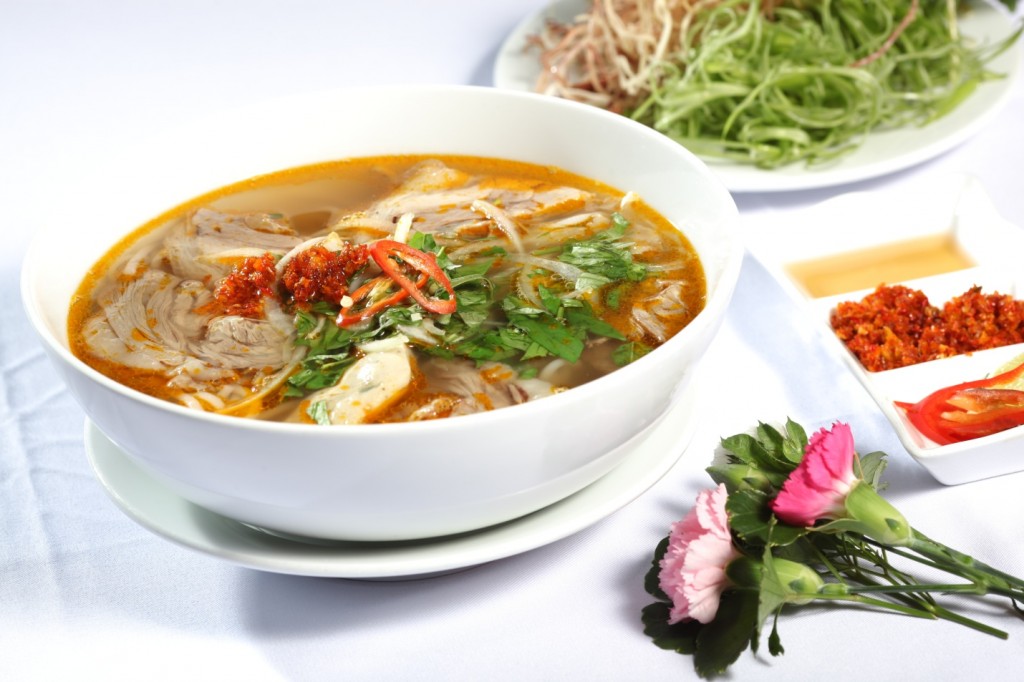 How is Hue beef noodle?
This is a specialty cuisine and the distinctions of Hue. This dish is also a form of noodles. But in Hue, the chefs combine harmoniously noodle, beef, pork and other special spices. From subtle blend between flavors, Hue beef noodle has a position can not be replaced in the hearts of the ancient capital people and tourists.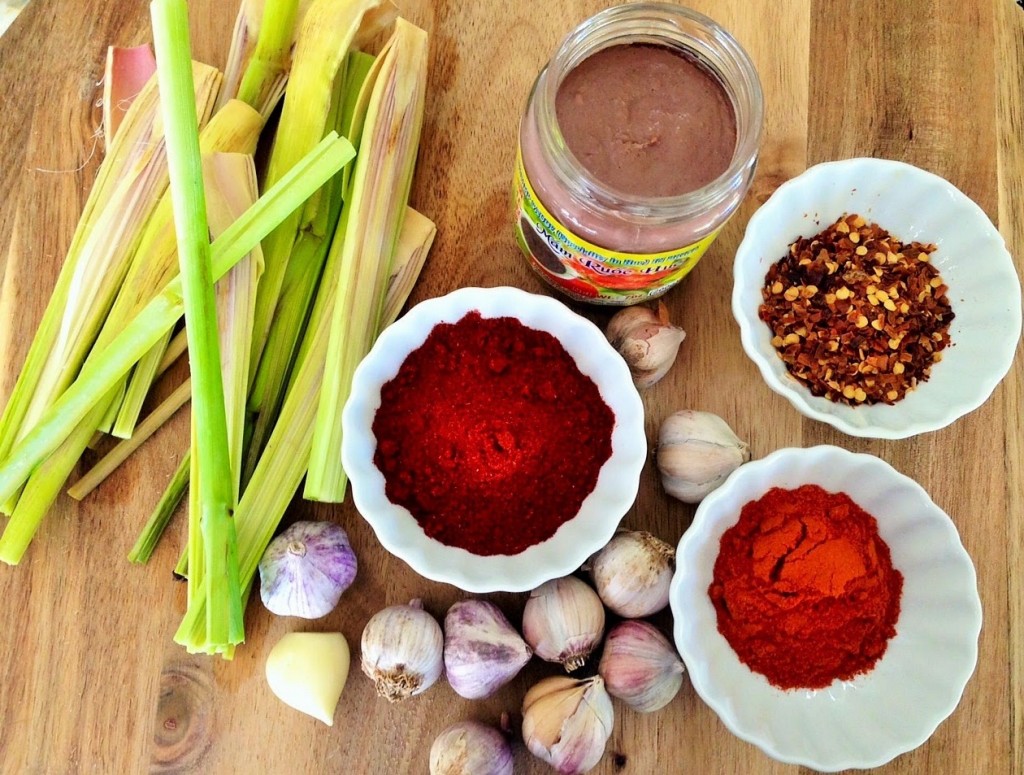 The feature of Hue beef noodle.
It is no coincidence that beef noodle here is famous with the name attached to the land of its birth. Hue people use shrimp sauce to add to the beef noodle. This factor creates a characteristic for the dish more attractive. Moreover, Hue people use lemongrass like material to make broth. The passionate aroma of lemongrass is the decisive factor to the attractiveness of beef noodle. Tourists, even the Vietnamese can not refuse to the standard of food ingredients of
How to recognize Hue beef noodle.
The broth of Hue beef noodle is easy to recognize. The surface of broth has slight orange due to the intervention of peppers, creates pungency. Having some fragrant lemongrass are floating inside. Tourists can not deny that the dish has passionate salinity, which is a factor most of the beef noodle in other countries do not have. Therefore, combination broth with spices brought value of Hue beef noodle reaches the top.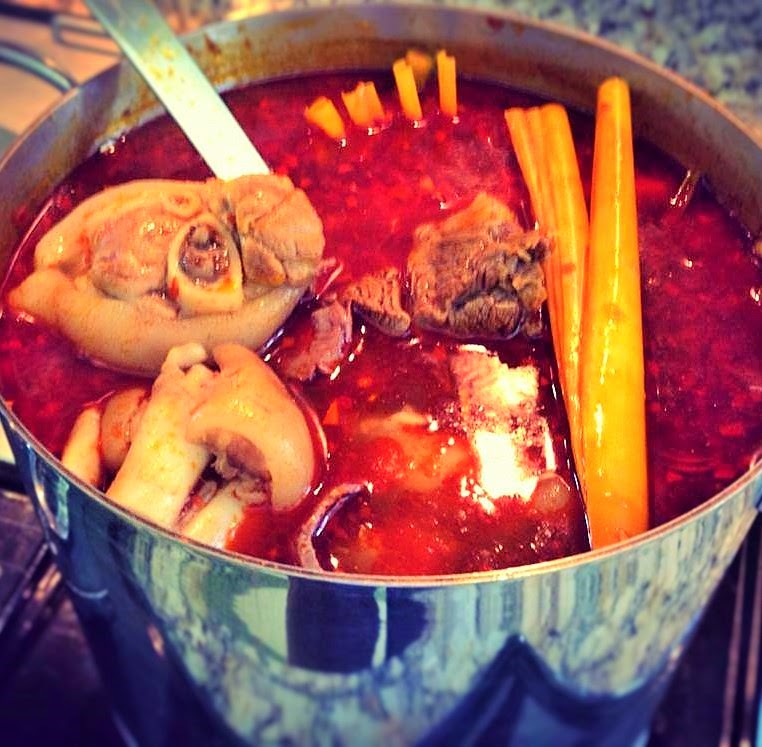 The way to cook Hue beef noodle
Important factors that create the breakthrough for beef noodle broth. To create new something, but still delicious, chefs have combined carefully and smoothly in broth processing stages. Shrimp sauce is put into the pot when water does not boil. At this time, the chef must pay attention carefully so as to skim foam out immediately. If tourists want to try to make broth at home, joining in Hue food tour by cyclo by night one time to know clearly.
Hue beef noodle always ensures the standard of quality and safety food. The chef takes clearly pork leg feathers to create the aesthetics and safety. Moreover, they always reheat meat to make them softer, tastier. The last stage is also important, it is decoration. These include cilantro, onion, and beef, rolls are arranged on the surface harmoniously. Just look the noodle bowl, tourists also want to enjoy immediately.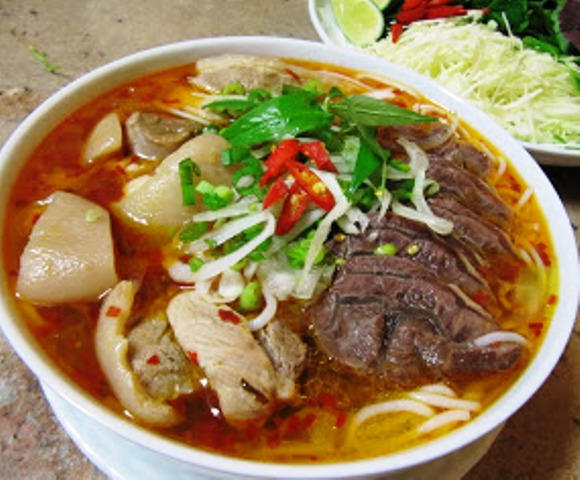 Some famous beef noodle shops in Hue.
Hoi Nha Bao Hue Beef Noodle: 22 Le Loi Street
O Mi: Cong Market, Nguyen Cong Tru Street
O Cam: Phan Dang Luu Street
To move and enjoy Hue Beef Noodle easily, visitors can use  Hue cheap motorbike rental services and Hue private car tour for your journey. Coming to Hue, the capital region, do not hesitate to seek the traditional beauty of Hue. Let's do something before leaving here, Hue is still on your heels. Never forget Hue Beef Noodle when coming to Hue food culture.