WHAT MAKE HUE INCENSE VILLAGE ATTRACTIVE 
Along with Imperial Citadel and emperors' tomb, Hue is famous for the traditional craft villages of making conical hats, paper flowers, wood paintings, Me Xung candy and so on. One of these, Hue incense village is always top choice of tourists.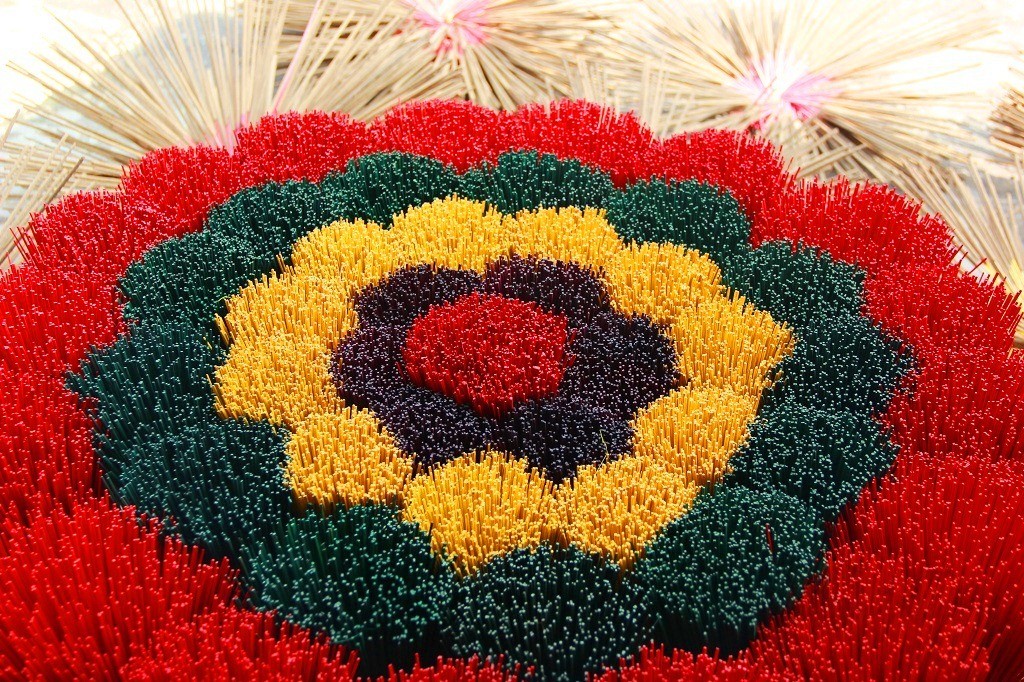 Location of Hue incense village
The village of making incense is located in Thuy Xuan village, at the foot of Vong Canh Hill near Emperor Tu Duc tomb, around 7 kilometers southwest of Hue city.
Why Hue has a traditional craft incense village
Lightening incense on the ancestral altar has become a cultural feature indispensable in the thinking of Vietnamese. It is an invisible bridge that sacred, binding souls existing with the spiritual realm of heaven and earth. Furthermore, Hue is a land of spirituality which is Vietnam Buddhist capital with a lot of the number of temples. Therefore, people use incenses a lot, seemly every day. That is the reasons why the traditional craft incense always remains and develops.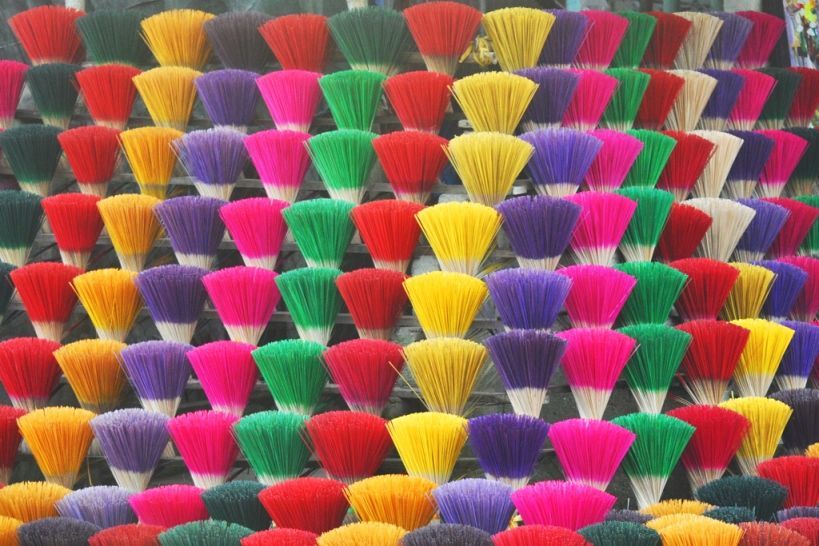 What to do in Hue incense village
Like other craft villages, the incense village is one of the places to organize traditional craft villages Festival. Approaching to here, travelers will see the incense in a lot of colors, yellow, green, red, and violet…. Moreover, they are beautifully arranged and displayed like bouquets of flowers. It is only in Hue that visitors can see such colorful and aromatic displays of incense sticks and the enthusiastic welcomes of the local people. At here, the tourists can see ingredients and how to make incense. Furthermore, they have hands-on experience by taking part in making this craft with the local artisans.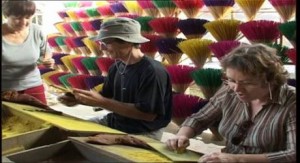 How to get Hue incense village
The incense village lies on the road leading to Tu Duc tomb. Therefore, it is very convenient for the tourists to rent a deluxe Hue private car or join in an amazing Hue city tours one day. By this way, they can visit other sights, including Tu Duc tomb, ancient Tu Hieu temple and anywhere else in Hue. Besides, travelers can easily get there by riding a motorbike of cheap Hue motorbike rental to explore by themselves.