HUE MONUMENTS – THE ERA MASTERPIECES
Hue Monuments include a lot of the historical cultural architectures which have attracted thousands of tourists every year. The constructions were built around Hue city from the early 19th century to early 20th century. Therefore, these monuments are great place to study about Vietnam history.
Some typical relics:
Citadel – Hue monuments
Hue Citadel is one of the most Hue monuments which s famous as being one of the seven UNESCO World Heritage Sites of Vietnam. Therefore, it is always a popular stopping place among Hue's attractions. In addition, Hue Citadels space is extremely beautiful and harmony.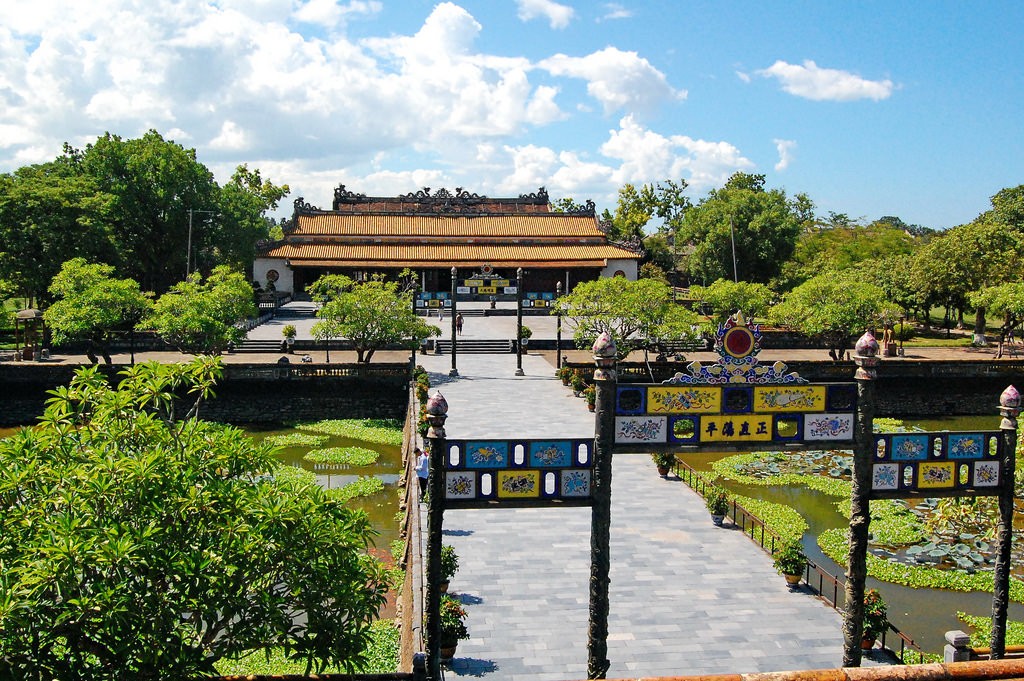 Khai Dinh tomb – Hue monument
Located in Thuy Bang Commune, Huong Thuy district, Thua Thien Hue province. is the most massive mausoleum in Hue. Compare to the tombs of previous emperors, Tomb of Khai Dinh is the smallest, but most luxurious work in VN. It took 11 years to complete the tomb while he ruled only 9 years from 1916-1925. Tomb of Khai Dinh located outside city Hue so it is very convenient for the visitors to use Cheap Hue motorbike rental to come here.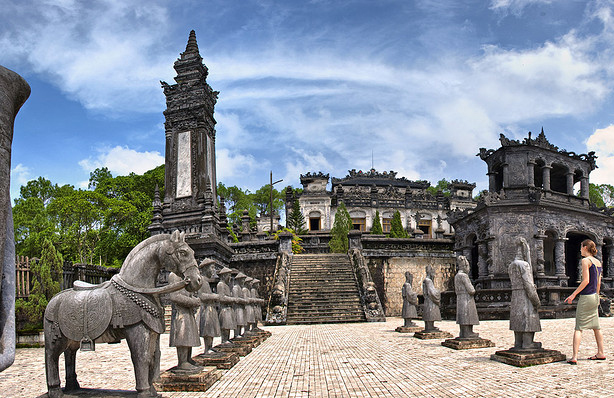 Minh Mang tomb – Hue monuments
Minh Mang tomb is a resting place of the second king of Nguyen Dynasty. It is the best symbol of the harmonious combination of nature and architecture. The tomb represents the solemnity of a dynasty. Mausoleum space is poetic with the combination of poetry, painting and romantic nature. Therefore, it is always the place that travelers choose to discover through wonderful Hue city tour one day.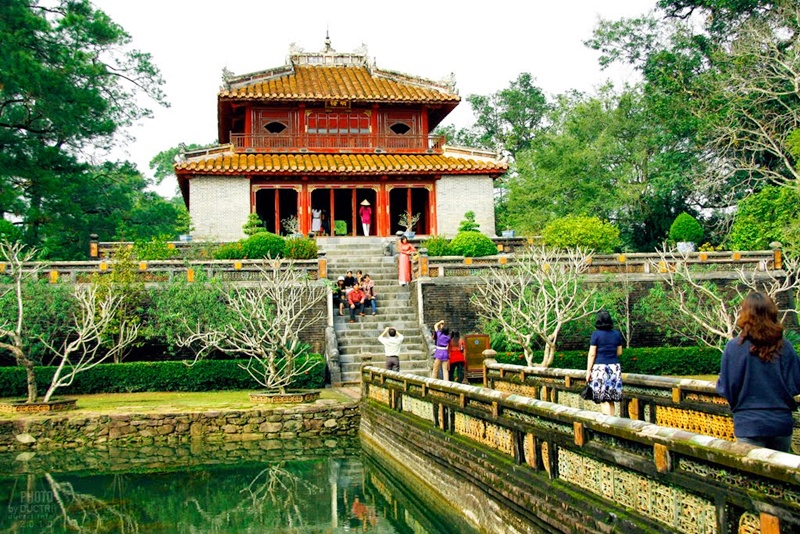 Tu Duc Tomb – Hue monuments
Located in the middle of a pine forest in the village of Duong Xuan Thuong, Tu Duc tomb (Khiem Cung) is one of the most beautiful picturesque and largest works in royal monument complex. This place is the interference of the trees, the pond, the dirt and the unique architecture. Thus, more and more the tourists interested in visiting here. About 8km from the center of Hue, it is true if visitors are arriving by deluxe Hue private car. After one day visiting city tour with the monuments, it is very great to enjoy Hue food tour by night which no one can miss when coming Hue.