What to see in Hue to Hoi An motorcycle tour
Hue to Hoi An motorcycle tour is the best way to explore central Viet Nam. There are a lot of amazing destinations on the tour route, attraction like such as Hai Van pass, Elephant waterfall,Thanh Toan tile bridge, Marble mountain.
Hai van pass – The highlight of in Hue to Hoi An motorcycle tour
Hai van pass is one of the most remarkable sights you will see on the Hue to Hoi An motorcycle tour. It has appeared on a UK channel as a famous 'Top gear road'. The "cloudy pass" is the border between Da Nang and Thua Thien Hue province. This pass has create as barrier that has created different weather, food culture and language accents in the two cities. Hai Van pass has been the scene of at least two of Vietnam's most serious rail accidents, and at least one air crash. However, since the completion of Hai Van Tunnel, traffic flow and safety have improved. Nowadays, with sudden curves, blind corners and little yellow temple along the road, Hai Van Pass has become an impressive road that satisfies adventurous desire of anyone.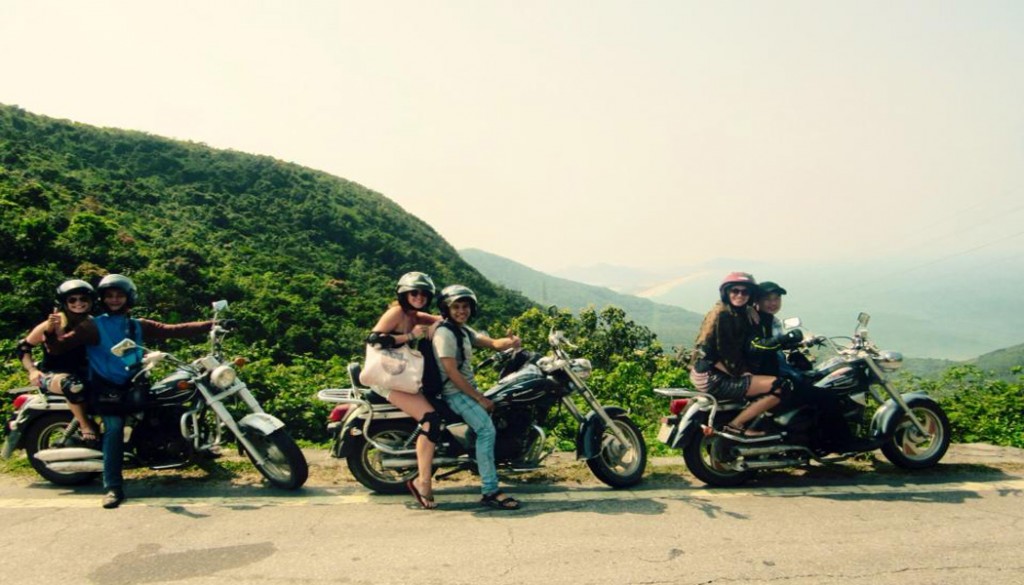 Marble mountain 
Marble mountant is also an attractive landscape on the Hue to Hoi An motorcycle tour. This is a cluster of five marble and limestone mountains that are name after the five elements of oriental philosophy (Metal, wood, water, fire and earth). It lies in the south of Da Nang city in Vietnam. There are plenty of things to see in the moutain like the Linh Ung and tam Thai buddhist temples or Huyen khong, Tang chon and Van Thong caves. Especially, during the war the Marble Mountains contained a hospital for the Vietcong, probably within earshot of the American air field and My Khe beach in Huyen khong cave. The area is famous for stone sculpture making and stone-cutting crafts. Direct rock extraction from the mountains was banned recently. Materials are now being transported from quarries in Quảng Nam Province.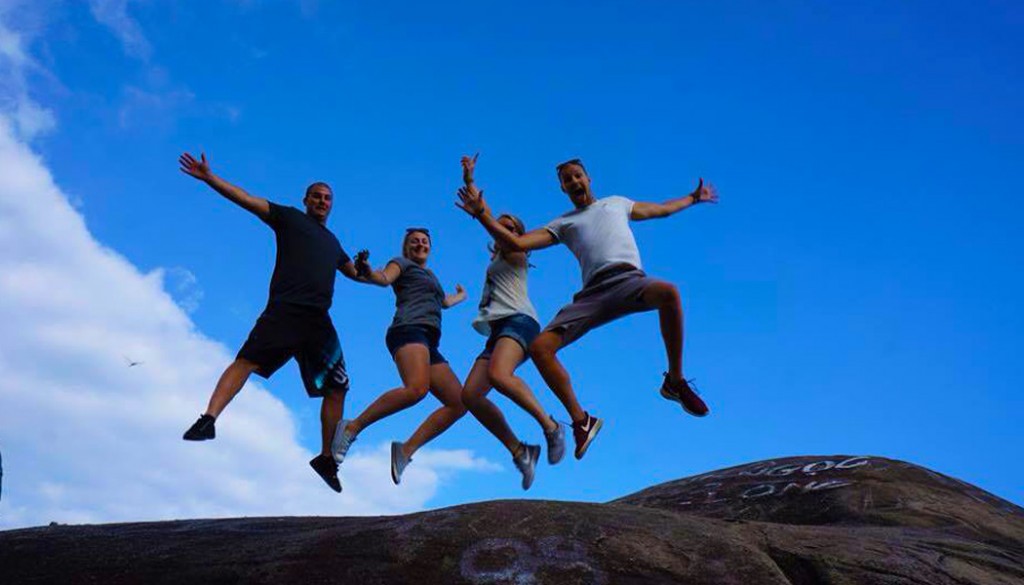 Elephant spring
Elephant spring is also a famous attraction on the Hue to Hoi An motorcycle tour. The waterfall is about 40km south of Hue City, among some famous places such as Bach Ma Mount, Lang Co bay. It is very convenient and easily for visitors to get this destination by a private car or motorbike. The name "Elephant" originated from a large stone which looks like an elephants. Here, visitors can swim and soak in cool water or sit on the flat rocks and breathe fresh air, or listen to the sound of the waterfall. Especially, the tourist can enjoy some local food like forest chicken and stream fish.
Thanh Toan tile-roofed Bridge
Finally, one of the unique sightseeing on the motorbike tour is Thanh Toan tile-roofed Bridge.  This is an ancient bridge crosses a canal flowing from the beginning to the end of Thanh Toan village. Here, tourists can learn how people cultivate rice and relax in the countryside fresh air.
Why do not enjoy this in Hue to Hoi An motorbike tour tour with us?