HUE TO HOI AN TRANSPORTATION
Hoi An is the fairy land of colorful lantern and ancient houses. About Hue, it is the capital city of Nguyen Dynasty with various poetic landscapes. Both of them are internationally well-known and the ideal destinations for tourists. In fact, they are the highlight trip to the central region of Vietnam. Luckily, there are many Hue to Hoi an transportation is convenient and affordable that tourist can try.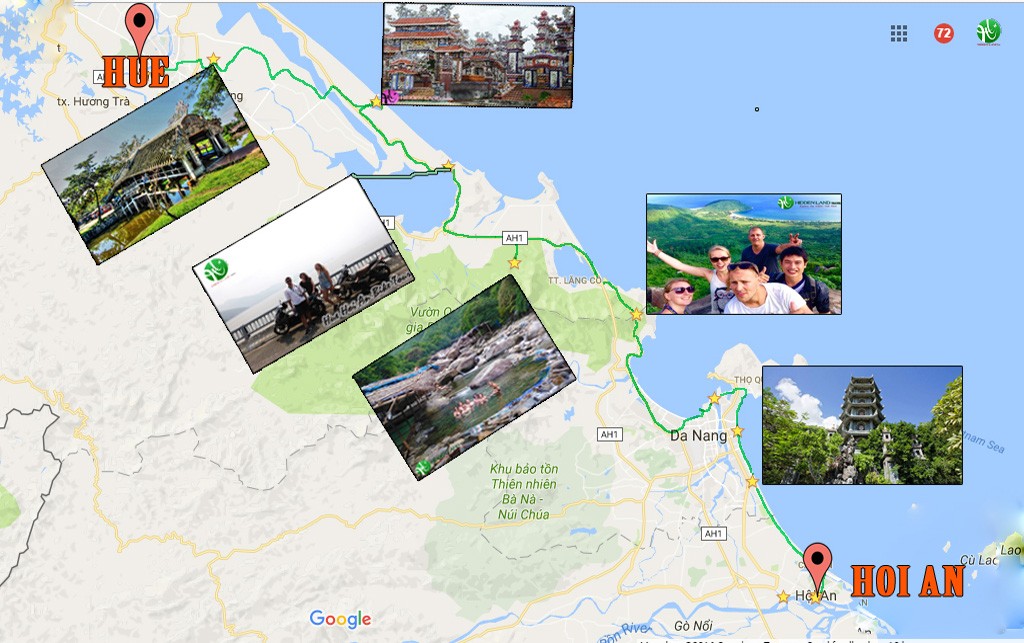 Undoubtedly, motorbike is the leading Hue to Hoi transportation as it brings a number of benefits. First of all, tourist can be free and flexible to change their own itinerary. Clearly, they can stop and then set off their journey any time they like.
Besides it, travels are able to enjoy the breathtaking views with all senses. Just imagine the cool breeze and feel the exotic feeling like going to the mystery world. Apart from that, they have the chance to interact with local people and understand more their life as well as their culture. It is the perfect choice with the reasonable price – each motorbike 59 USD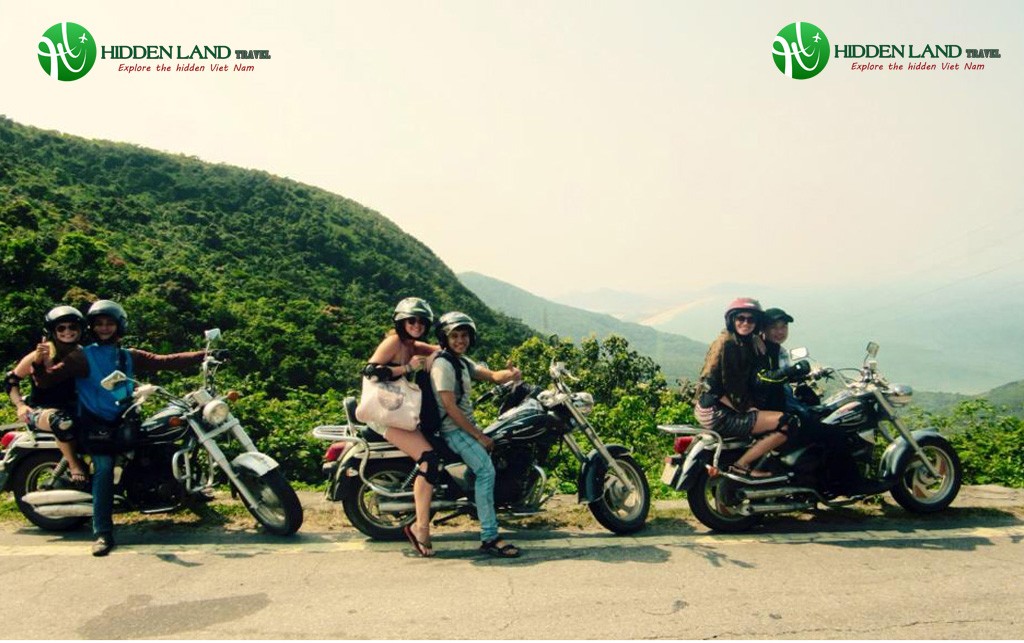 Hue to Hoi An Motorbike
There is no doubt that traveling by car is another awesome choice to travel Hue to Hoi An. In truth, it helps visitors save time and physical health. Just sitting in the comfortable car with well-equipped engine, they can reach Hoi An easily and quickly. The most fascinating thing of this Hue to Hoi An transportation is there is variety type of it to consider if they go with lovers or family.
What is special with motorbike and private car of Hue to Hoi An Transportation?
Tourist will not be worried about the roadmap because when using these means of Hidden land travel, the specifically moderate itinerary was planned. By joining us, travels will have an interesting trip to experience all attractions of Hue-Hoi An with a professionally English speaking tour-guide if they need.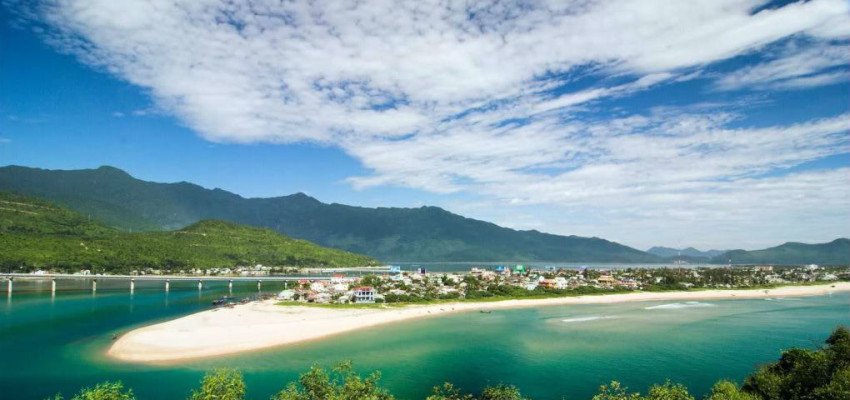 HUE TO HOI AN TRANSPORTATION ITINERARY
Thanh Toan Tile Bridge bringing them close to nature is the first destination. After that, traveling about 20 km, tourists will reach Vinh Hien Estuary. Then, elephant spring where travels can enjoy the cool water is the next great site that they cannot miss.
After spending 2-3 hours at Elephant spring, travels are approaching to Lang Co Beach. Eating the sea food, collecting the shell and taking a sun bath are the attracting actives.
And then, Hai Van Pass– the most scenic hillside in Vietnam is the unique place for them to discover. Travels can experience all the emotional level.
Next, Marble Mountain which is a group of five marble and limestone is the stop site. Finally, travels reach Hoi An.With clear and detailed plan, visitors will feel certain and do not be afraid of getting lost or miss any interesting destination of Hue to Hoi An transport.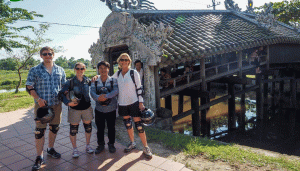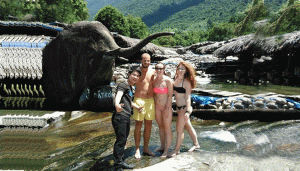 Bus and train
They are another comfortable Hue to Hoi An transport for tourist to travel. They can book their ticket at Hue train station– 2 Bui Thi Xuan with the price about 300000-100000 VND depending on diverse seats. Obviously, they are the safe and secure way as well as the available food included in the ticket.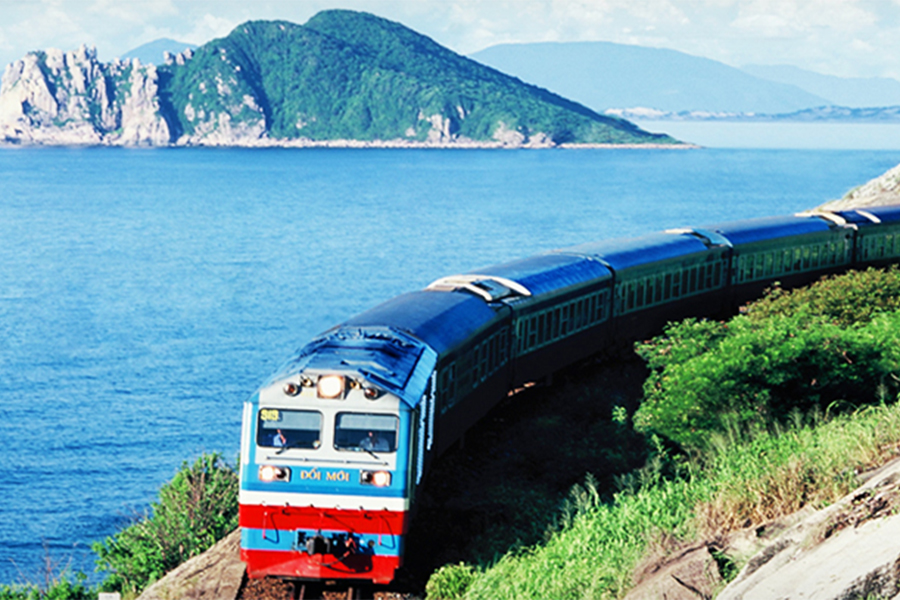 When reaching Hoi An, the travel can join in the Hoi An fishing tour to experience the full valuable trip.  They will try the activities like throwing nets, dragging nets, peddling basket boats and taste the local cuisine.  Addition to this, Farming and cooking tour at Tra Que Village is the great choice for tourist to know more the Vietnamese agriculture. Especially, Hoi an monkey mountain is a fantastic tour ever