HUE TRANSPORTATION – THE BEST WAYS TO EXPLORE HUE CITY
Well-known as the most royal city in Vietnam, Hue has enough charm to keep the tourists' foot. In fact, the ancient city attracts millions of visitors every year. Therefore, there are a lot of Hue transportation which is convenient and affordable for the tourists.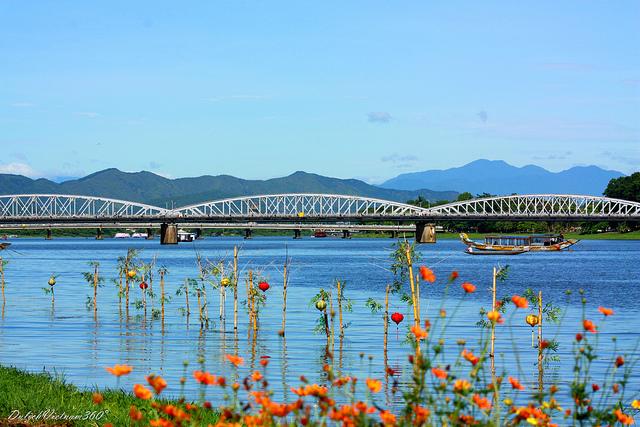 Nothing is more wonderful than riding a motorbike to explore Hue imperial city and the royal tombs. Especially, the motorbike is easily to travel hidden landscapes like Thuy Tien Water Park, Thanh Toan eco-village and traditional craft villages. In truth, this transportation appropriates with the visitors who love sightseeing and adventure. Furthermore, the travelers can stop any place, flexible change itinerary to appropriate with their time and hobbies. Moreover, the tourists have a chance to enjoy the cool feeling and beautiful scenery from the dragon boat. Obviously, it is a perfect choice with reasonable price, only 49$.
The tour including:
 Entrance tickets
Motorbike
Experienced English speaking tour guide
Wet tissues
Bottles of water
Local foods
Dragon boat cruise
Besides, the visitors also rent a motorbike of cheapest Hue motorbike rental just 4$ for 1 day to explore by themselves.
Deluxe and unique Hue city tour in Hue transportation
Undoubtedly, deluxe and unique Hue city tour 1 day is the best choice to visit the city of Hue. In truth, it helps the visitors save time and physical health. However, it is more convenient with the tourists who go with lovers, friends or family.
Affordable with:
1 Pax: 130$
2 Pax: 79$
3-5 pax: 49$
6-11 pax: 39$
The tour Includes:
High-quality private car
Experienced English speaking tour guide
Martial art performance fee
Bottles of water
Wet tissues
Dragon boat cruise
Entrance tickets
Furthermore, the travelers can rent deluxe Hue private cars with the basic English speaking drivers to visit the royal city.
Bicycle and cyclo in Hue transportation
Hue is a small dream and poetic city. Therefore, traveling around the city by bicycle or cyclo with 50.000VND for sightseeing is also a good choice.
Dragon boat in Hue transportation
Finally, a great recommendation for the visitors about Hue transportation is a dragon boat. Actually, Hue is located on the bank of the Perfume River. So a dragon boat on the river to view and listen to Hue royal music should be considered.