Minh Mang tomb
Minh Mang tomb is a resting place of the second king of Nguyen Dynasty. His tomb (Hieu tomb) is about 12km West of Hue city, on the west bank of the Perfume River. The tomb is the best symbol of the harmonious combination of nature and architecture.

History and architecture of Minh Mang tomb
The construction began in September 1840 after 14 years of consideration of King Minh Mang. In January 1841, the emperor was sick and passed away while the tomb had been building. Emperor Thieu Tri, the Minh Mang's oldest son, continued to complete the tomb base on his father's plans. The monument was finally completed 2 years later. The tomb has an area of 18 hectares surrounded by a wall enclosing inside palaces, temples and pavilions.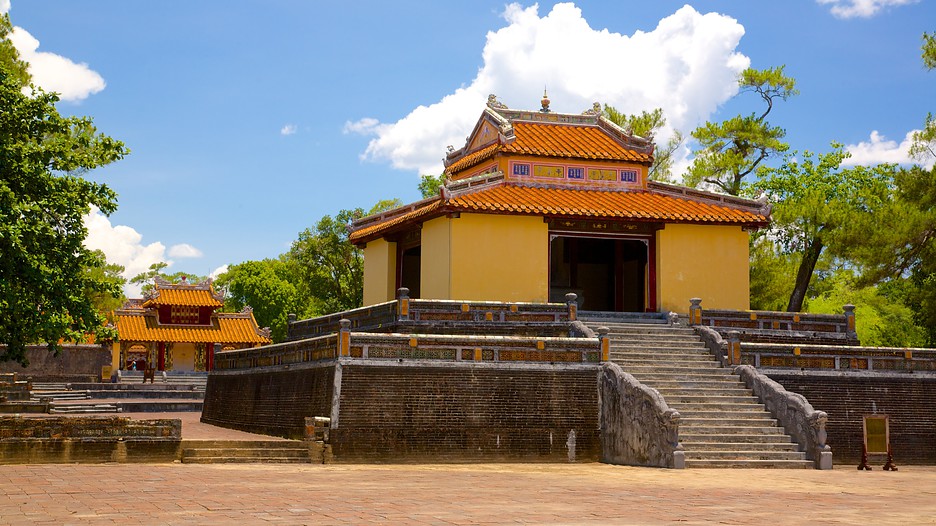 What to see in Ming Mang mausoleum
At Minh Mang tomb, the tourist has chance to admire a lot of beautiful monuments. The first one is new Moon Lake. It is a beautiful Lake with full of flowers of Lotus, crossed by a stone bridge that makes the tombs more poetic and attractive. Moreover, Tomb of Minh Mang is symmetric. It look likes the King's body when view from a bove. In addition, Hong Mon gate, stele house, Sung An temple, Minh Lau pavilion and Khai Trach mountain are also impressive attractions. Especially, visitors can admire beautiful royal garden while learning about the history through ancient building.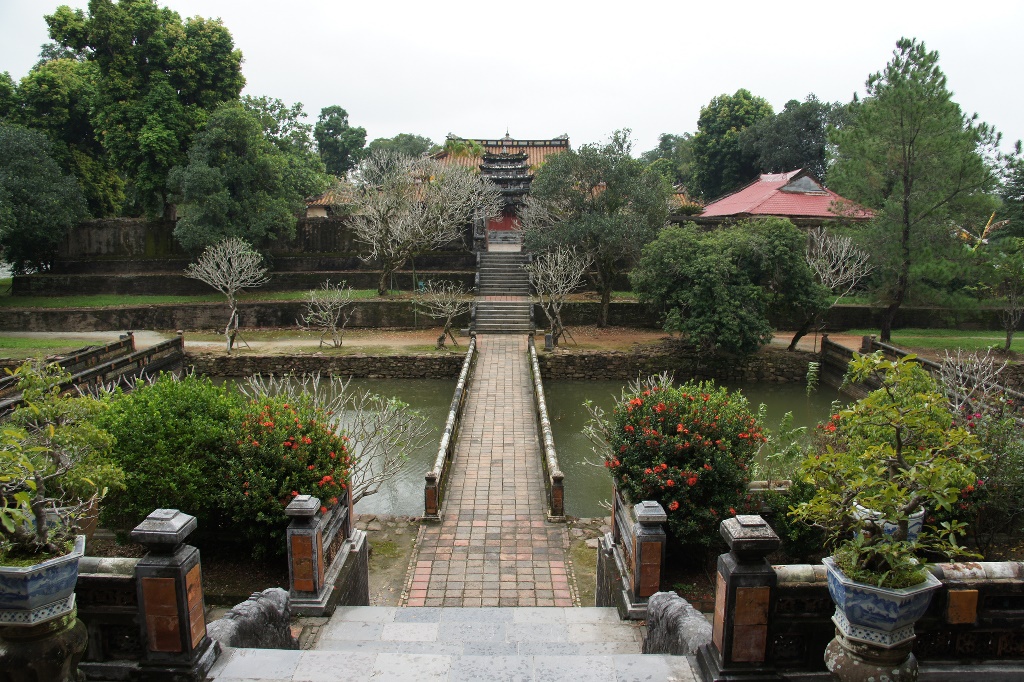 How to visit Minh Mang tomb
Minh Mang Tomb is a typical landscape that tourist never miss when visiting Hue. Apart from Hue city tour, it is not a bad choice to take a boat trip with Perfume River tours to visit this tomb, in addition to Dong Ba market, Hue citadel, Thuy Bieu village and Thien Mu temple. Furthermore, the travelers can easily get there by motorbike or private car tours.