HUE ADVENTURES MOTORBIKE DAY TOURS
Route: Thanh Toan Eco village – Minh Mang royal tomb – Tu Hieu Pagoda – Thuy Tien Water park – Dragon boat.
Riding a bike has to be the ultimate way to explore all of destinations. There is no better way to get close to people in the Hue Viet Nam countryside or to take in the extraordinary sights, sounds and smell of Vietnam and beyond. Hue adventures motorbike day tours offer adventure and sightseeing but also brings you a direct contact with the rural life and the untouched virgin beauty of Hue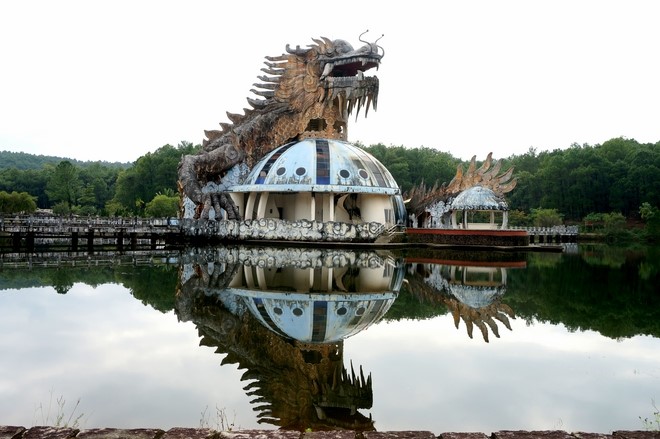 RELATE TOP TOURS: Hue city tours by motorbike and boat; Hue to Hoi An motorbike tours 
HUE ADVENTURES MOTORBIKE DAY TOURS ITINERARY
8:30 am. Our guide will pick you up at your hotel then ride to Thanh Toan eco village.
Our Tour guide will guide you along Nhu Y river, through blue bamboo rampart and the rice paddies to Thanh Toan Village. At here, you will have change to admire one of the most beautiful tiled Bridges in Viet Nam. And get to understand more about the lives of farmers through rural market and agriculture museum. Especially, you will a hand-on experience of cycling water wheel, milling rice and pounding rice with a local guide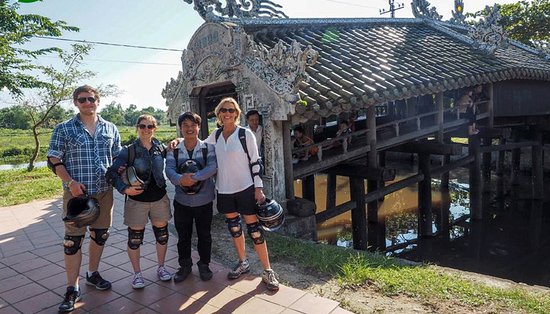 10:00 am.  Visit the most beautiful royal tomb – Minh Mang tomb.
Minh mạng tomb is the most beautiful ancient tomb Vietnam. The old tomb is far about 12 kilometers from Hue, on the west bank of the Huong River. The tomb of Minh mang is a complex of 40 constructions: palaces, temples, pavilions that built in 3 years by 10.000 workers. It's considered as a perfect combination of man-made and natural beauty of Hue. Why the tomb was built magnificently when the king was still alive? Where does the King's body lie now and why nobody dares to find it now? What was the life of 500 King's Concubines really like and what happened to them when the king passed away?
12: 00 am. Visit Tu Hieu Pagoda
Tu Hieu Temple is an unique cemetery of Eunuch under the Nguyen Dynasty Eunuch.The pagoda located in a vast green pine forests. You will feel relaxed ad peaceful when entering the gate of the temple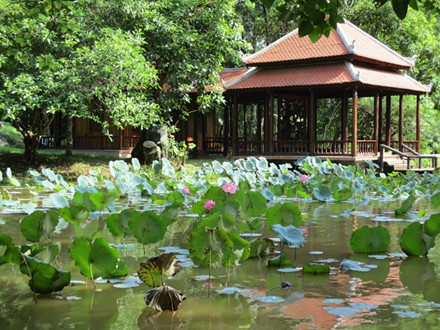 1:00 am. Enjoy lunch with local food
Enjoying Hue food is a must trying activity to do in this old city. No other province in Vietnam can compare to Hue cuisines by tasty, elegant and noble.  Our tour guide will recommend you the tasty foods in a local restaurant.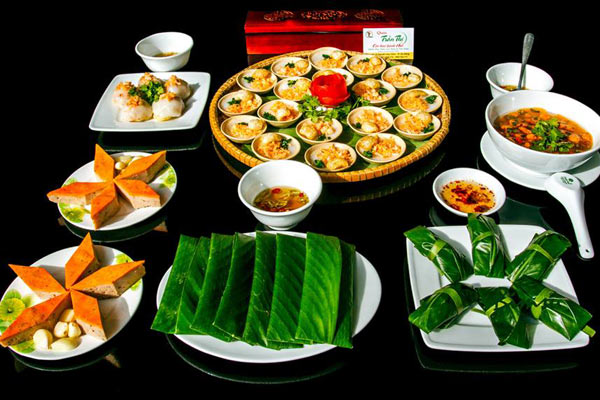 2:30 am. Thuy Tien water Park
Thuy Tien water park used to be a senior entertainment center. The park lies in Huong Thuy town about 10 km West of Hue city. The "Death lake" officially opened for visitors in 2004. Not long after that, it was abandoned because of inefficient operation. However, since American Huffington article have posted about this horror place, Thuy Tien Lake Park suddenly became a popular favorite tourist attraction.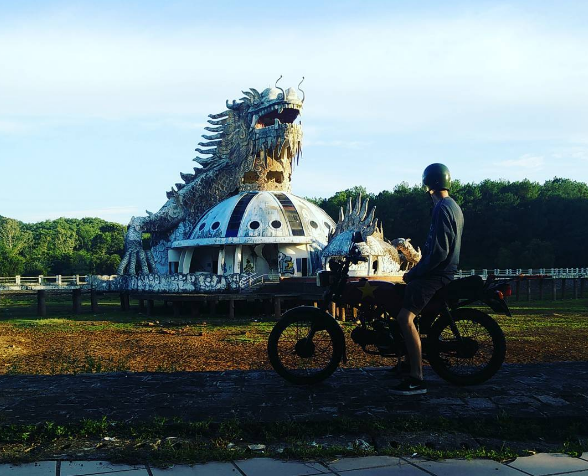 4:00 am.  Boat leisure on Perfume river
What can be greater to relax on the Hue perfume River with a dragon boat. You will be cool down with the fresh wind from the sea and see the attraction of local life in the water and on the banks of the river.
4:30 pm. Drop you at your hotel where we finish Hue adventures motorbike day tours
HUE ADVENTURES MOTORBIKE DAY TOURS IMPORTANT INFORMATION
Motorbikes
Double dragon boat.
English speaking tour guide
Entrance fees
Personal expenses
Meals
PRICE PER PERSON