Hue adventure motorbike day tours (Private tour)
Route: Thanh Toan Eco village  – Tu Du Queen Mother tomb – Thien An church & Pine forest – Thuy Tien Water park –  Thien Mu pagoda
Riding a bike has to be the ultimate way to explore all of destinations. There is no better way to get close to people in the Hue Viet Nam countryside or to take in the extraordinary sights, sounds and smell of Vietnam and beyond. Hue adventures motorbike day tours offer adventure and sightseeing but also brings you a direct contact with the rural life and the untouched virgin beauty of Hue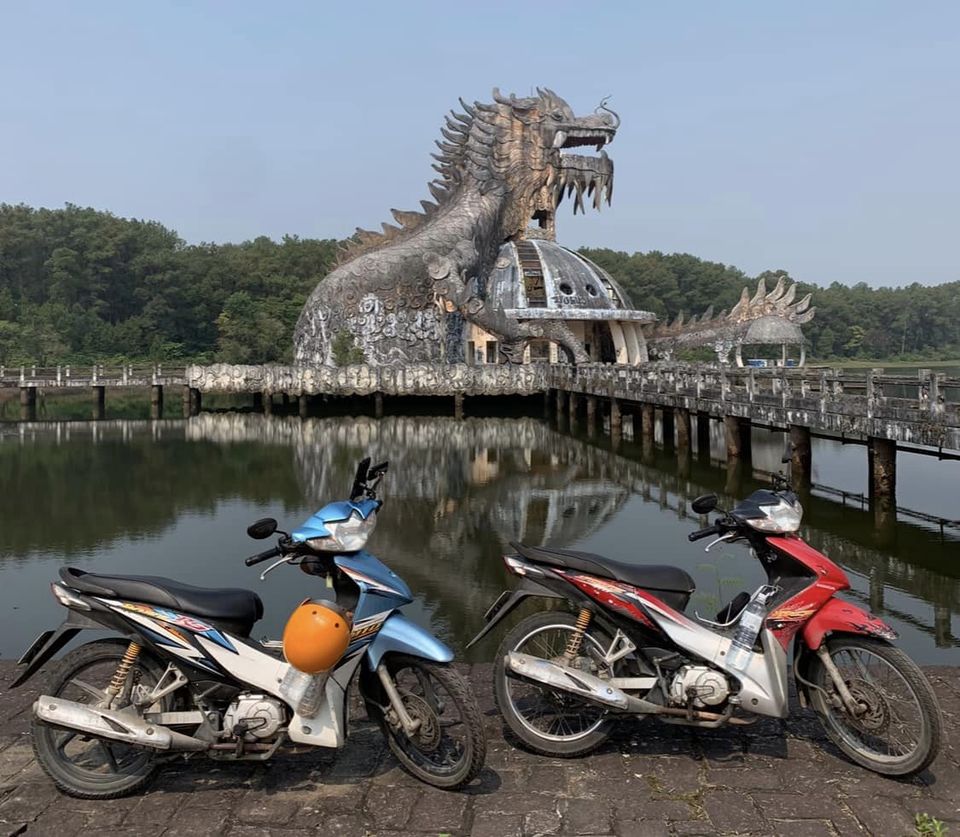 Hue adventure motorbike day tours itinerary
8:30 am. Our guide will pick you up at your hotel then ride to Thanh Toan eco village.
Our Tour guide will guide you along Nhu Y river, through blue bamboo rampart and the rice paddies to Thanh Toan Village. At here, you will have change to admire one of the most beautiful tiled Bridges in Viet Nam. And get to understand more about the lives of farmers through rural market and agriculture museum. Especially, you will a hand-on experience of cycling water wheel, milling rice and pounding rice with a local guide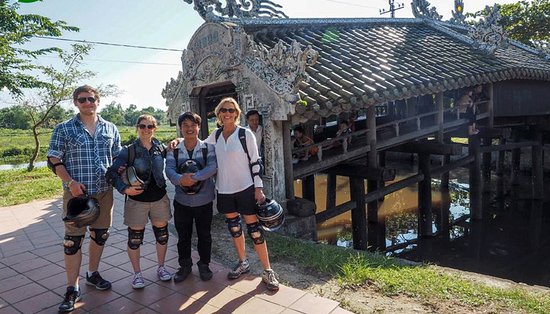 10:00 Visit Queen Mother Tu Du tomb
Queen Mother Tu Du is recorded in history as the longest living person among the queens of Vietnam's feudal system when she lived through 10 kings out of 13 Nguyen Dynasty kings.During her lifetime, the Empress Dowager Tu Du (Tu Du) was famous for being a virtuous, polite, and virtuous person. Her mausoleum is still mossy and little known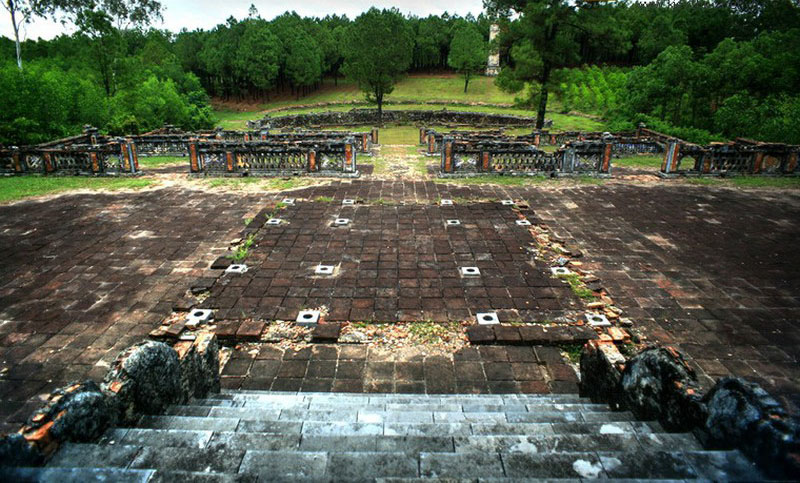 11:00. Taking a break by walking throught pine forest and visit Thien An church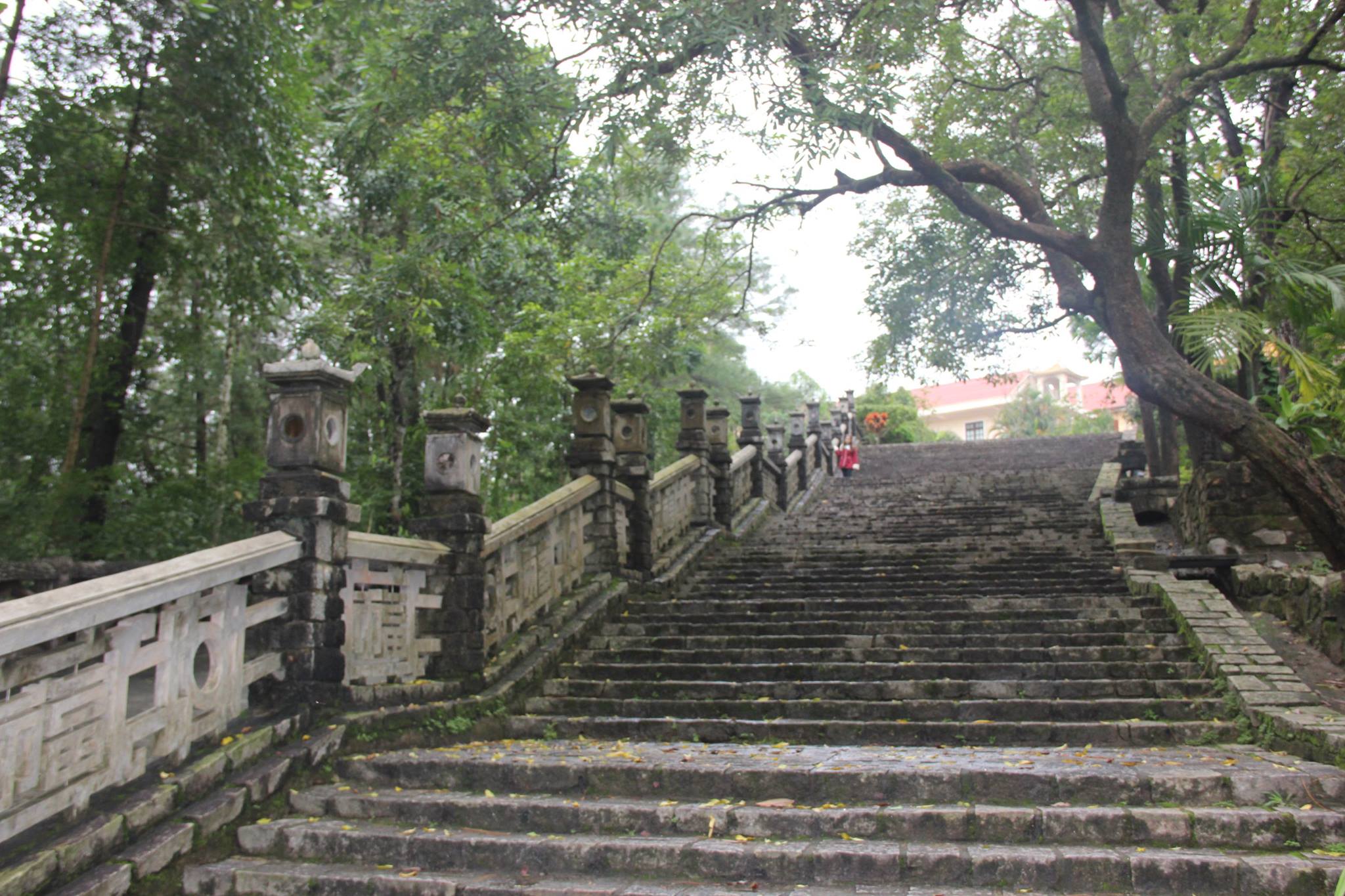 12:00 am. Thuy Tien water Park. Thuy Tien water park used to be a senior entertainment center. The park lies in Huong Thuy town about 10 km West of Hue city. The "Death lake" officially opened for visitors in 2004. Not long after that, it was abandoned because of inefficient operation. However, since American Huffington article have posted about this horror place, Thuy Tien Lake Park suddenly became a popular favorite tourist attraction.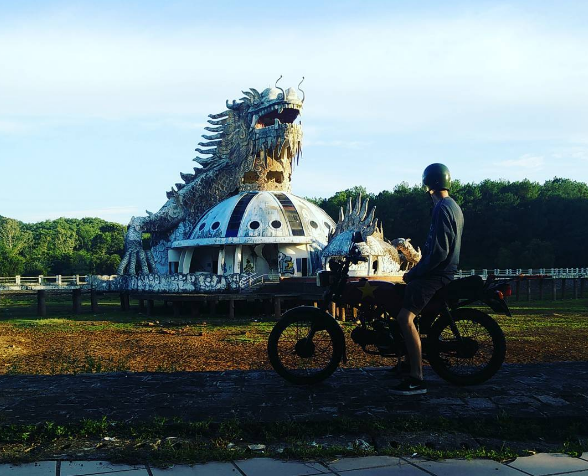 14: 00 am. Visit  Thien Mu temple
Thien Mu Pagoda (namely Heaven Fairy Lady Pagoda), also known as Linh Mu Pagoda, is one of the most fascinating and ancient pagoda in Hue city. It is situated on Ha Khe hill, on the north bank of the Perfume River, in Huong Long village, 5 kilometers from Hue city, which is easy to reach from the city center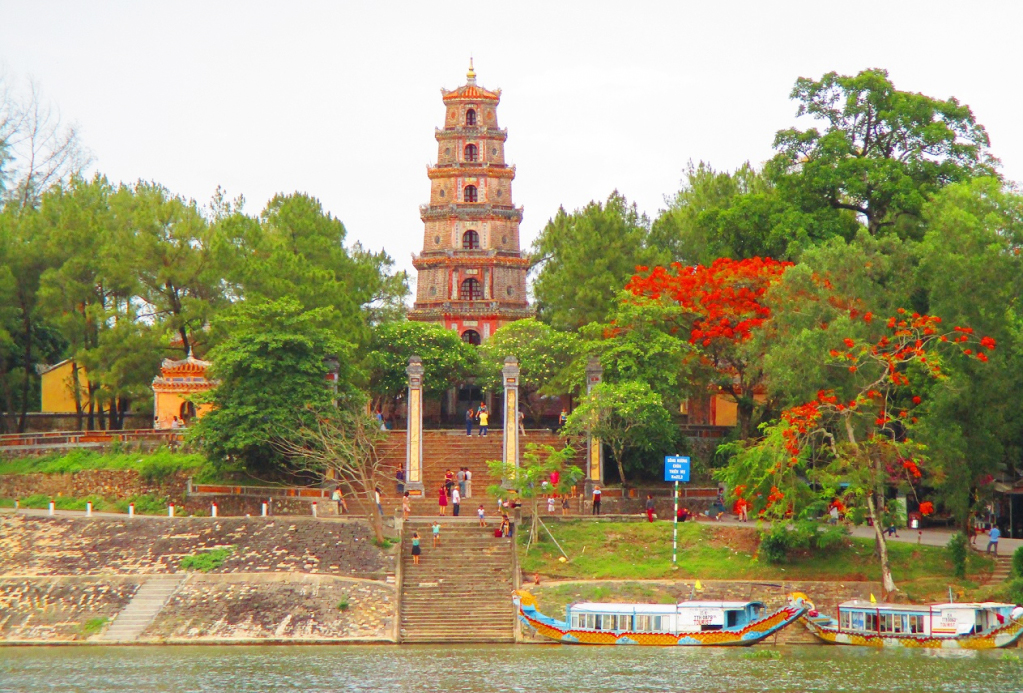 Return Hotel. Finish the Hue advanture day tours trip
Hue adventure Motorbike day tours important informations
PRICE PER PERSON

To book the tour, please give us info below via whatsapp or Email:
Date and timeyou want to the tour
Adress you stay that you want us to pick and drop off
Number of people you have
Anyone would like to ride solo?
If yes: How many people ride automatic bike and semiautomatic bikes?
* After getting all info above, we will confirm the total price and everything