HUE CITY TOUR 1 DAY
Hue was the capital of Viet Nam. It is the national convergence's elite of culture, religion and cuisine. In order to bring you the most authentic experience about folk and royal life, HUE CITY TOUR  1 DAY organizes you to visit the most special attractions such as Thanh Toan tile bridge, Van An martial Art, Tu Hieu Pagoda, dragon boat, Local lunch, Tha Om mandarin house and, Luc bo Craft workshop.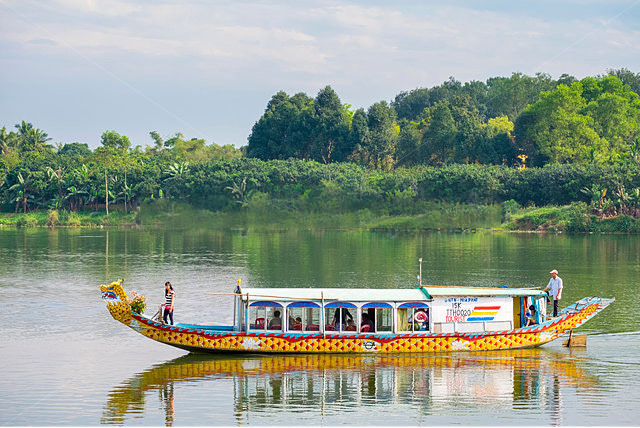 HUE CITY TOUR

1

DAY ITINERARY
8:00 am. Thanh Toan is one of few remained ancient tiled roof bridges in Viet Nam. The bridge is the best site for anyone who interested in knowing about the real farmer life. Approach to the bridge, we will introduce you to all types of produce in the market, the process of planting rice and the life of a farmer in the past.
10:00 am. Tu Hieu Pagoda– Tomb of Eunuchs
Who they Eunuchs? Where did they come from?
Who sent them to the citadel to be a servant?
How was their life in imperial city?
What made them contribute money to build Tu Hieu pagoda?
Your knowledgeable tour guide will answer you.
11:00 am. Van An martial art
Van An is a royal Kungfu formed under the Nguyen Dynasty. The royal martial was developed base on the flexibility and cuteness of the cat. At here, you will surely socked by incredible performances seen only in movies. Especial, you can take part in training and performing with the students.
12:30 pm. Lunch – local dishes (option)
Vietnamese cuisine has 1700 different dishes. Of these, 1400 come from Hue. In Hue city tour 1 day, you will try the most typical dishes like: Noodle soup with beef Grilled chopped meat Bánh Khoái (stuffed rice pancake) and Wet rice paper with a cup of green tea or local beer.
1:00 pm. Perfume river cruise
Leaving the local restaurant, we will lead you through a pomelo village to board a Dragon Boat and cruise along Perfume River. You will be cool down fresh wind from the sea and watch the local life activities on the banks of the river.
2:30 pm: Tha Om garden
Nowhere is better than Tha Om Garden house to present about mandarins's life. This fabulous garden home was built by a mandarin of the royal family 100 years ago. After that, his grandson, Pham Ba Vinh has lovingly restored it. At here, you have a chance to hear hidden stories from Mr. Vinh. In addition, you can see unusual mandarin style architecture.
 4:00 pm. "Luc Bo" culture space
Luc Bo used to be a working palace of mandarins under the Nguyen dynasty. Now, it becomes a showroom of traditional craft products aim to retain cultural identity. Approach to here, you can have hand-on experience in making the traditional craft products such as poem conical hat, lotus paper flower and royal kites.
5:00 pm.You will be dropped at your hotel where we finish the tour.
HUE CITY TOUR

1

DAY IMPORTANT INFORMATION
Experienced English speaking tour guide
Martial art performance fees
Bottles of water
Wet tissues
Dragon boat cruise
Entrance tickets
Local foods
Personal expenses
Tips

HUE CITY TOUR

1

DAY PRICE LIST