HUE MOTORBIKE REPAIR – HIDDEN LAND TRAVEL SHOP
 For recent years, the need of using motorbike for traveling has been rapidly increasing. Especially in such a multi-terrain country like Viet Nam, motorbiking is one of the best ways to explore every routes and flexible for travelers to arrange time. Besides the advantages, however, motobiker trip may have to deal with risks when using this means of transfer.
On a long-way trip, travelers can hardly find out a professional Hue motorbike repair which can fix any troubles with various type of motorbike. In addition, a repair motorbike shop supporting English seems not popular in locals. As a result, language is another difficuty that foreign travelers have to deal with. Especially, the Foreign traveler is cheated on price by some local reparing shops.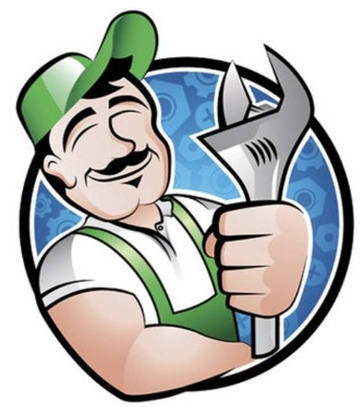 Hue motorbike repair shop of Hidden Land Travel with an aim to help travelers deal with the above disadvantages. With the convenient locations, professional mechanics fixing various types of motorbike and support ENGLISH, we would love to give you the best motorbike repair service to have a good trip.
Why should you choose Hue motorbike repair with Hidden Land Travel?
Favorable location of Hue motorbike repair.
Hue motorbike repair is located in 35D Chu Van An in the center of Hue city. It's obvious an ideal place for travelers who need a shop for reparing motorbike on the long way trip.This special location gives tourists a chance to take a rest with various hotels, guest houses, restaurants and bars. In such a densely populated street, travelers can find it more interesting than just a reparing motorbike shop.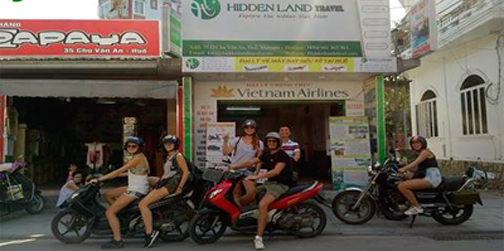 Professional mechanics in Hue motorbike repair
Wit Hue motorcycle repair shop, we would love ensure the best services to the customers. Well-trained Hue motorbike mechanics, new high quality repair tools, effective and professional work style. Especially, with the support of English speaking staffs which can hardly find out surroundings, there is no language barriers which makes you confused and uncomfortable.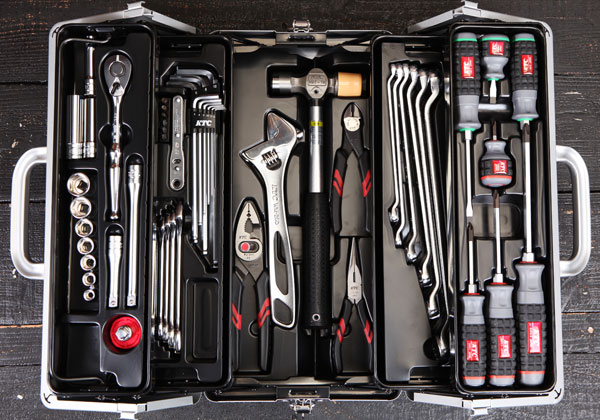 Various types of motorbike to be fixed in Hue motorbike repair
Almosttype of motorbikes used for traveling can be fixed in Hue motorcycle mechanic.Depend on the parts and the extent of damage then we return the motorbike as soon as possible.
The Commitment of Hue motorbike repair
Repair the motorbike with any troubles soonest as possible. Also, we can pump tires for free. Morevoer, there are available motorbike for rent in Hue motorcycle repair shop.If your motorbike takes long time repaired, you can choose another one for rent instead of waiting.

How to contact Hue motorbike repair shop
Email: info@hiddenlandtravel.com
ADD: 35D Chu Van An street, Hue city, Vietnam
Hot line: +84 941 365 563
Whats app: +84 1648 421 282
Facebook: Hidden land travel