WHY WE SHOULD CHOOSE MOTORBIKE RENTAL IN HUE
Vietnam is considered as a land of motorbikes. Therefore, when coming to here, tourists usually want to become a hero on the road with their own motorbike? Motorbike rental in Hue will surely satisfy their dream.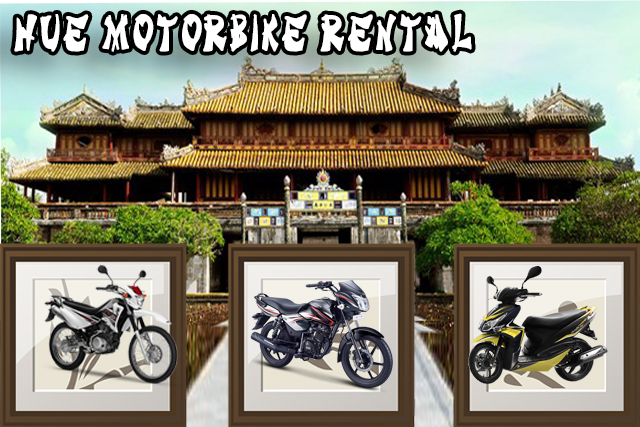 Unlike Ha Noi and Ho Chi Minh City, the central provinces are the peaceful area with safe traffic. Therefore, a motorbike is the most convenient transpose to explore these provinces. With Hue Motorbike rental along with a map, the traveler can visit all most of the landscape of the central provinces.
Where to travel by Motorbike rental in Hue?
By a motorbike, visitors can easily cover Hue city tour one day some fantastic destination such as Hue citadel, Thien Mu pagoda, royal tombs and some craft villages. Nothing is wonderful enjoying a Hue food tour by night after one day adventure with a motorbike.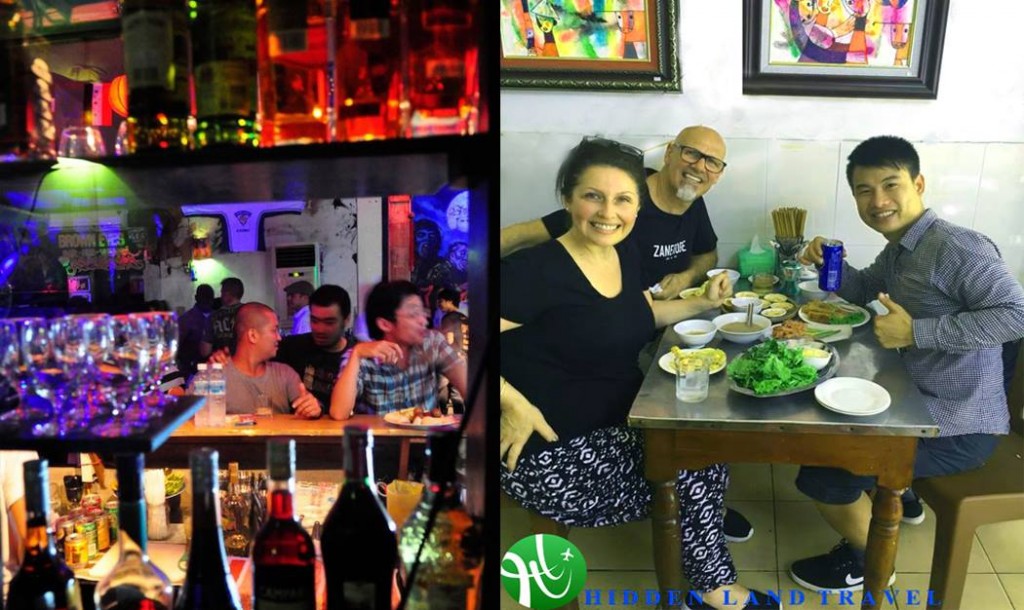 Furthermore, Hue is a center of the central provinces in Vietnam. So it is great for the tourists to explore provinces from Quang Binh to Hoi An by motorbike. Surely, The visitors will be attracted by the irresistible beauty of Phong Nha or Thien Duong cave, Le Thuy Beach and hidden history of Vinh Moc tunnel. Besides, swimming at cool Elephant Spring and the thrilling adventure on Hai Van Pass, Marble Mountain as well as inveiglement of Da Nang city and Hoi An ancient town will satisfy the travelers. Moreover, our tour guides are professional, knowledgeable, friendly and speaking English very well.
 

Guarantee high-quality motorbike rental in Hue
There are a lot of high-quality motorbikes for renting at Motorbike rental in Hue. All of the motorbikes are new, standard engine, regularly maintained as well as safe and easy to use which give the travelers the feeling of secure when renting motorbikes.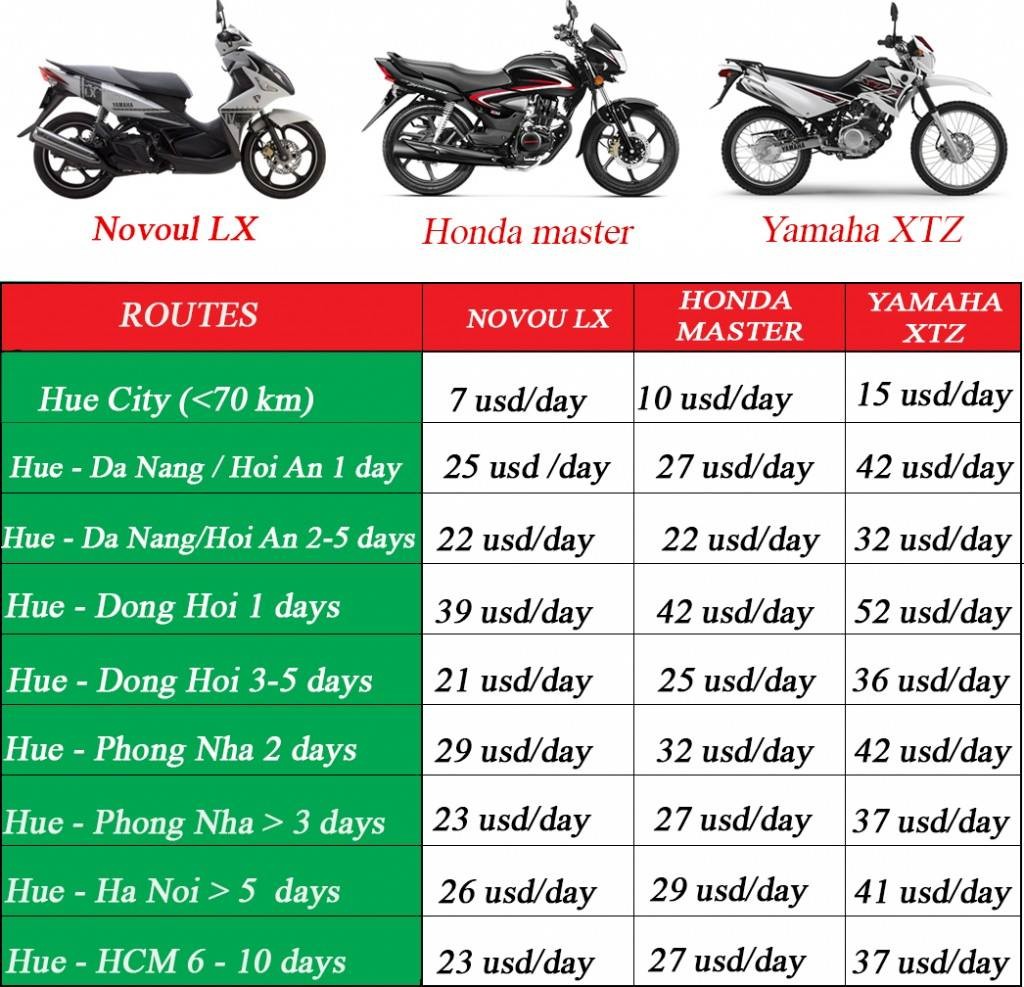 Professional service of motorbike in Hue
Safe and well-maintained motorbikes.
Reasonable prices.
Detailed contract.
Support in English 24/7
Detailed maps and instructions.
Leave bike at most of tourist destinations in Viet Nam
The best authentic sightseeing's recommendation
Free transfer motorbikes back
Flexible change programs to suite your interests.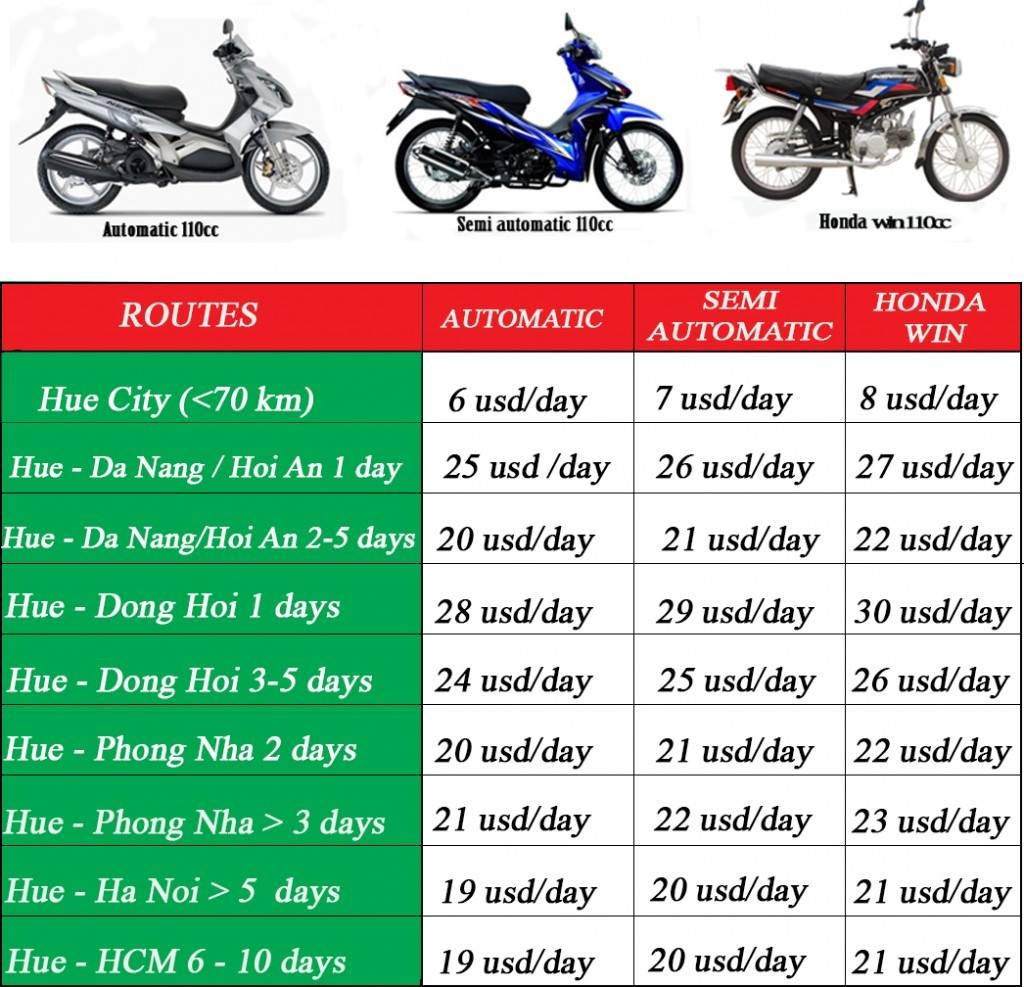 Contact us to be provided useful free information.
Enthusiastic and knowledgeable staffs
New, clean and safe motorbikes