BA NA HILL – ENTERTAINMENT PARADISE IN LIVABLE CITY
Ba Na hill attracts millions of tourist every year because of its special. Not a lot of places in the world where has four distinct seasons within a single day as here: morning – spring, noon – summer, afternoon – autumn and evening – winter. Especially, Ba Na is also an entertainment paradise which leaves the travelers unforgettable feeling.
Where is Ba Na hill
In fact, Ba Na belongs to Da Nang city, about 40 km from the central city to the west. Worth is an ideal eco – tourism in the Central Vietnam, it is on the high of 1.487 meters above sea level, the temperature of is cool, about 180C in the summer. Ba Na ntrip is considered as one of the most interesting things to do besides Da Nang monkey mountain motorbike tour whenever you come here.
7 interesting experience must-do in Ba Na hill
Check in Le Jardin D'amour love garden
Le Jardind'Amour flower garden was inspired by the French architecture. 9 gardens along with 9 exciting stories set in 9 unique architectural styles will surely keep visitor's foot. If Da Lat has inspire romance destinations such as Love Valley and Dreamy Hills, Ba Na also has a picturesque love garden with sweet names such as tryst square, lovebirds garden, Eden,….
2.      Pray on Linh Ung Pagoda
Linh Ung pagoda is located at an altitude of nearly 1,400 meters. In fact, the Buddha statue is majestic with the height of 27m, meditating on the lotus of 6m high, which make people feel sheltered, steady and believe. At here, the tourists can pray for happy and peace.
3.     Try wine in centennial cellar
Debay Wine Cellar was built in 1923 in the proximity of the Shakyamuni Statue is also an attraction deserving to visit in Ba Na Hills. Actually, that is the place the travelers can discover grape wines in abundance. Especially, there is a luxurious entertainment zone offering stocked bar with cocktails, grape wines, light snacks, and wine vintages.
4.     Discover Indoor Fantasy Park
This game zone is serving a variety of entertainment activities: from strong feeling games to indoor climbing challenges at the height of 21 meters, to the largest crash tram playground or Dinosaur Park – the only explorer area in Vietnam. In addition, a lot of fun recreational games will bring the tourists fun moments.
5.     Visit the beautiful French village
On the spectacular natural scene and "sub-tropical" climate of Ba Na, 33 buildings were built and a vivid landscape system with a large square, the ancient church. It is truly a stunning architectural space bold with European style of the 19th century.
6.     Contemplate Toc Tien waterfall
According to saga, from the old days, the fairies used to come here to play and admire the beautiful landscapes. They leaved long hair crossing over 9 floors of stones, creating heroic Toc Tien waterfall as nowadays.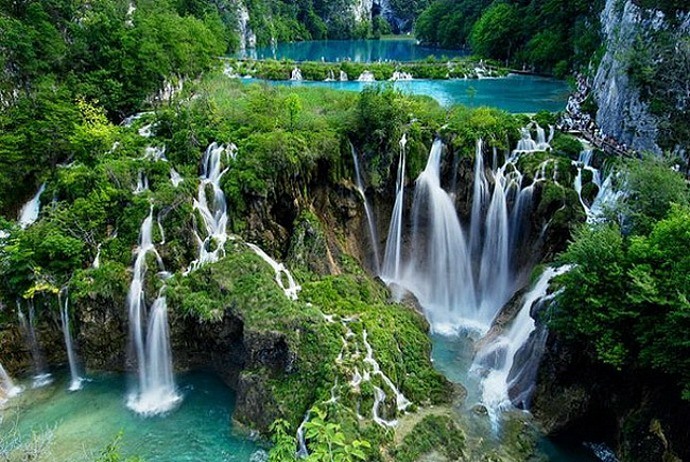 Enjoy Sip Divine Sausages
Finally, Ba Na trip will perfect with a hot and scented sausages. Only 25,000 VND, the visitors can buy it in any corner on Ba Na hill. As well as Ba Na, the sausages also has its special.
The way to travel to Ba Na hill
Along with top gear destinations as Hai Van pass, Elephant spring, Da Nang city and Marble Mountain, a reliable private car from Hue to Da Nang is the perfect choice for the tourist.
Besides, holiday-makers can use cheapest Hue motorbike rental to reach it with the useful as well as the enthusiastic guidance of our professional tourist guide in Hue.