A DAY TRIP TO HOI AN VIETNAM TOWN
Being the busiest seaport of Asian, Hoi An Vietnam is an outstanding tourist destination in the central of Vietnam. This INTACT land is the perfect harmony between the ancient western and eastern infrastructure, which makes a rustic and poetic picture. No matter how dark or light it is, Hoi An has been striking with various beauties.
Hoi An Vietnam town location
It is located in Quang Nam Province, on the lower parts of Thu Bon River, far from Da Nang city 28 kilometers. Until now, it remained intact regardless of the war and time. Therefore, in 1999, UNESCO recognized Hoi An old town as a cultural heritage site.
Hoi An Vietnam destinations
Chua Bridge ( Japanese Bridge )
Chua Bridge, which was considered as a pearl, is the symbol of Hoi An. The most prominent feature is the dome with the unique designs, and the patterns decoration is the harmony combination between Vietnamese, Japanese, Chinese and western style.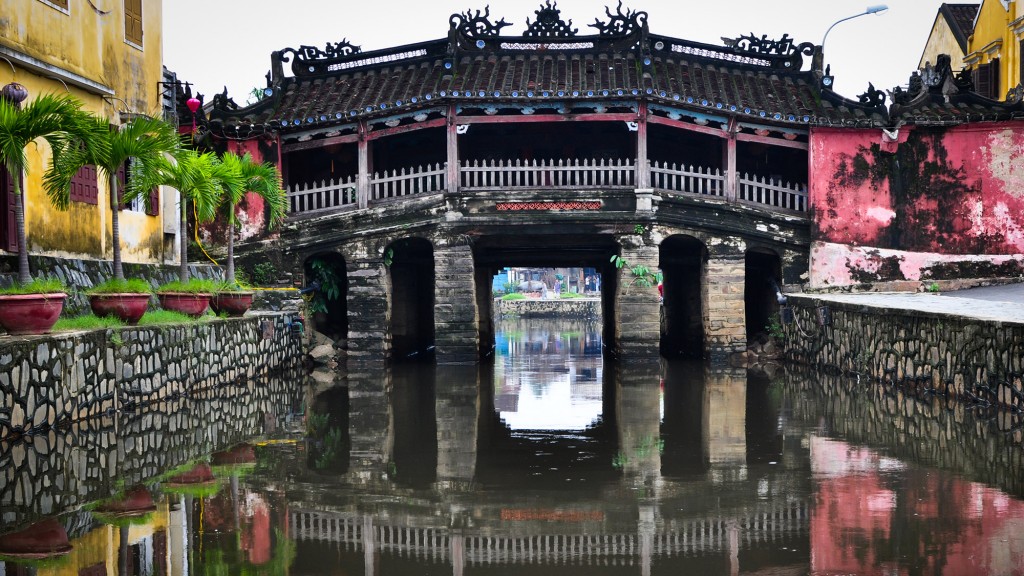 The historical and cultural museum
It has been contributing on the ancient beauty of Hoi An Vietnam and is the ideal landmark. Museum shows more than 200 the original and documentary artifacts, which mark the ups-and-downs of Hoi An. In fact, it is the pride of Hoi An people.
Tan Ky old house
With the length of 200 year-old, it attracts the tourists due to the distinctive structure. In the front face, it is used for trade, whereas in the behind visitors have the chance to exchange the goods. In fact, it deserves as an example of a 18th century merchant's residence.
Arts and crafts store
It unites most conventional craft jobs: textiles, potter, lantern and paper fan. When visiting it, travelers have the gold chance to see the fine-art product process and join in some basic steps with the artisan. Besides, Thanh Ha– pottery village and Kim Bong- carpenter are also attracting villages.
Cu Lao Cham- Cham Island
It takes about 20 minutes to reach this green-wonderful atmosphere. In that time, travelers can participate in diving service to contemplate the splendid and colorful island. Furthermore, it is fun with riding the bike long island to enjoy the fresh air.
Hoi An cuisine
Like Hue foods, in each course of Hoi An old town's cuisine, there is the cooperation of Yin and Yang, the five elements, full of flavors, color and taste. These are the list Hoi An culinary that travelers cannot miss when join in bicycle tour in Hoi An
Corn sweet soup
Quang noodle
Hoang Thanh
Bao cake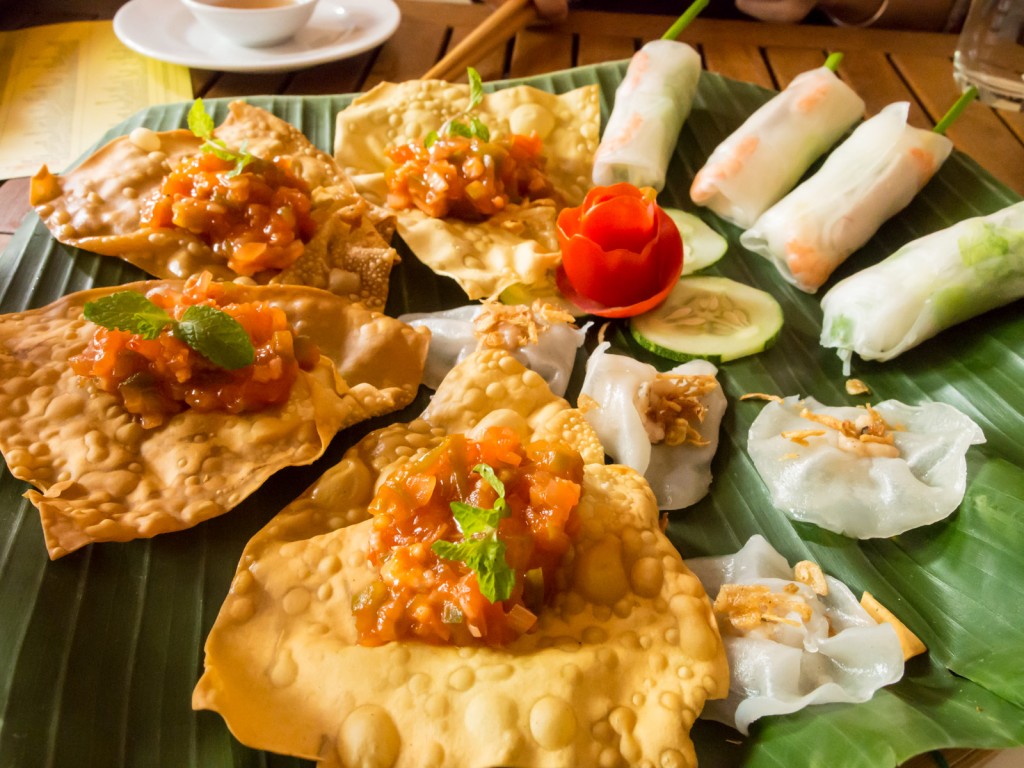 The perfect time to visit
February to April is suggested as the ideal time to visit Hoi an as the weather is moderate and seldom rains. In particularly, if travels come on 14th in the lunar calendar, they will see the colorful lantern showed everywhere- a distinctive view of Hoi An old town in the festival.
How to visit Hoi An old town
Hoi An is very easy to approach, so tourists can take part in a day-trip to Hue to Hoi An motorbike tour . Besides, travelling by a motorbike is not a bad choice.  Especially, travel's trip must be full of fun if they book Hoi An monkey mountain and marble mountain motorbike tour .Let's come, and explore the beauty and secrets of Hoi An Old Town.