NEVER MISS AMAZING EXPERIENCE AT THUY BIEU VILLAGE HUE
Thuy Bieu village Hue lies in the heart of the Hue Capital has with the primitive and simplicity of the charming scenery. The village is the attractive destination for tourists who love the farm, peace especially interested in exploring the countryside of Vietnam.
Thuy Bieu village Hue far from the center of Hue city about 7km. At here, travelers will see a lot of beautiful landscapes, historic sites and enjoy many local special foods.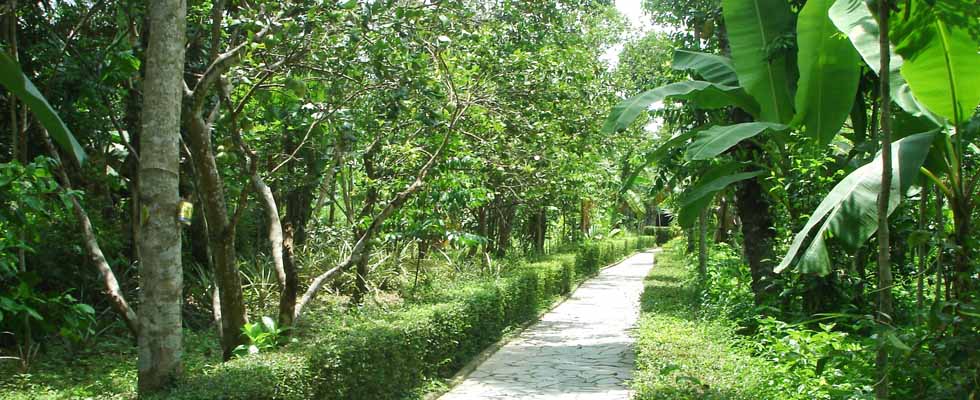 Characteristics of Thuy Bieu village Hue
The village is surrounded by Perfume river all 3 sides. At the village, visitors seem able to view the river from all angles, which in other places, the tourists never do. Therefore, approaching to here, visitors can see the beauty of the river. Join in a Perfume river tour is never the bad choice for travelers to enjoy the romantic river.
Thuy Bieu village not only has romantic river roll around but also have rural landscapes of ancient villages. If tourists want to see the peace of countryside in Vietnam, this village is surely an ideal destination. Nothing great more a Hue motorbike rental one day for driving around the village to see the beauty and peaceful landscape, then enjoying the local food.

Cuisine in Thuy Bieu village Hue
Thanh Tra is famous fruit in the village of Thuy Bieu. It is always a fresh, cool, delicious, nutritious and absolutely no toxic substances that the travelers love when coming here.
Not only a cooling fruit that everyone loves, Thanh Tra is also used for making some special foods which just have in this village.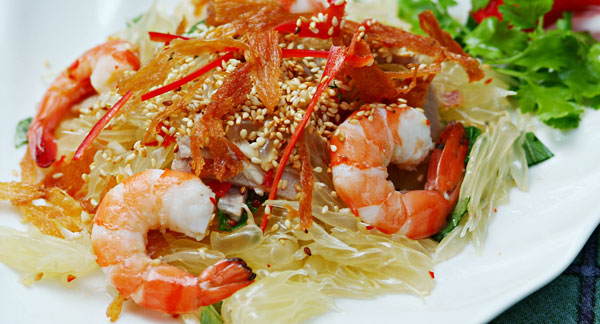 Nem Chua Thanh Tra: Thanh Tra  peels naturally ferment
Thanh Tra Salad: Thanh Tra mixes with dried squid and
Thanh Tra jam: boiling Thanh Tra and dipping sugar.
Along with visiting Thuy Bieu village, joining in Hue cooking class is an interesting activity that the travelers never miss.  At here, the tourists have chance to experience step by step from ingredients selection to plate decoration.  Surely, they will be dazzled by amazing sights, sounds and aromas of this busy and colorful class.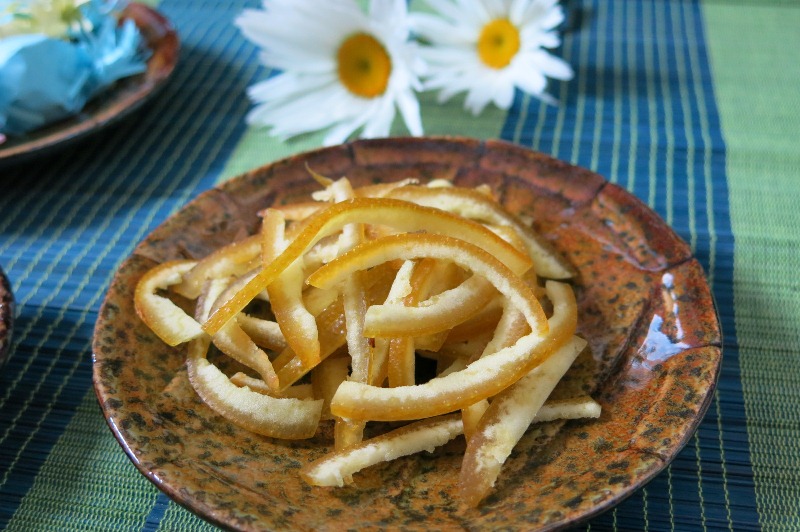 How to discover Thuy Bieu village Hue?
Thuy Bieu village Hue is quite far from the city center, so choosing Hue private car one day is very convenient for the travelers. Besides, as well as my introduce, the village is near Perfume river. Therefore, Downstream Perfume River tour is also a good choice to get the most comprehensive view. Amazing experience at Thuy Bieu village will bring the tourists the idyllic, quiet of an ancient countryside and knowledge about the culture of Vietnam.