Thanh Toan Bridge Hue Vietnam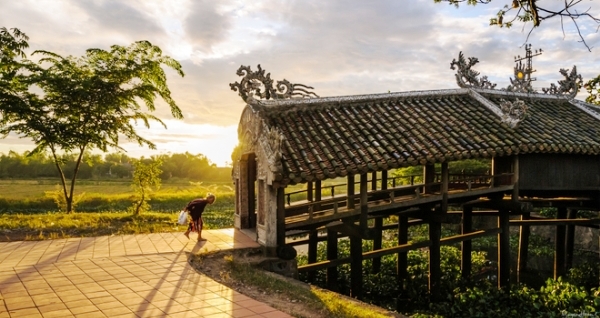 Apart from royal monuments, pagodas and temples in Hue, Thanh Toan Bridge is an ideal place for those who love nature and local life.
Where is Thanh toan bridge and when was it built?
Thanh Toan covered bridge lies in an ancient village, about 7 kilometers to the east of Hue in Thuy Thanh Commune, Huong Thuy district, Hue province. Mrs Tran Thi Dao, the wife of a high-ranking Mandarin, established the bridge in the 18th century, in order to improve the transportation and communication in her village.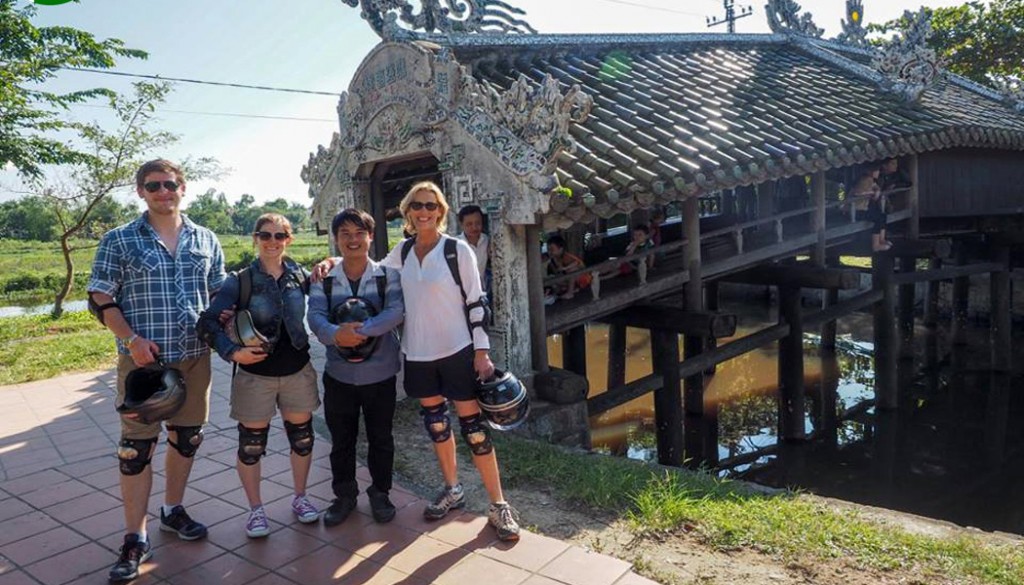 What to see at Thanh Toan bridge.
Along with the Japanese bridge in Hoi An, Thanh Toan tile bridge is one of the rare tiled-roof  bridge left in Vietnam. The bridge is not only for crossing, but also for meeting, relaxing and worshipping. Visitors come here can see the local goods such as incenses, conical hats, dried tea and offerings. Moreover, tourist will get to know the process of making rice and understand the farmer life in the argriculture museum. Especially, the bridge is also a picturesque place for an amazing picture.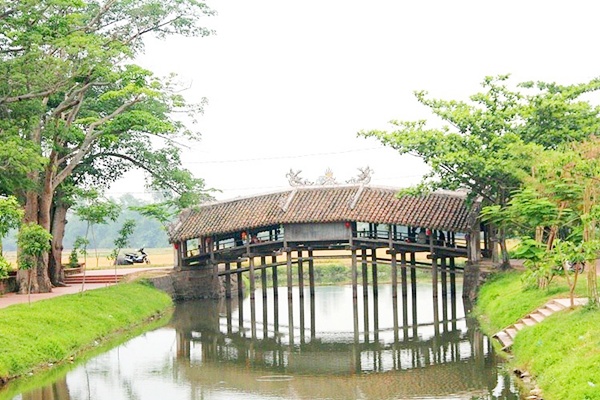 How to get Thanh Toan bridge?
It is very convenient for visitor to take a Hue city tours full day by private car. You will get an introduction to all types of products in the market such as vegetables, fish, pork and offerings. Moreover, the visitor will also learn and understand how the bridge is recognized as a national heritage. Finally, our friendly tour guide will explain to you the process of planting rice and the life of Vietnamese farmer in a local agriculture museum.  Besides, Thanh Toan Bridge is not too far from Hue city, so tourist can hire a bicycle or Cheap Hue motorbike rental to get there easily.
It is definitely worth visiting right? Come to Hue Vietnam to admire this beautiful bridge. See more at http://hiddenlandtravel.com