DO NOT MISS THE BARBARIC BEAUTY OF THUY TIEN WATER PARK
Along with the ancient beauty of Citadel and the royal tombs, the hidden savage beauty of Thuy Tien Water Park is also one of the great place for tourists when explore city of Hue. The death park belongs to Huong Thuy town about 10 km west of city center.
It was opened in 2004 and used to be a senior entertainment center. However, only a short time after, it became an abandoned park because of running out of money to build this. But travelers who love an adventure still find their way to its gates especially since American Huffington article have posted about this horror place.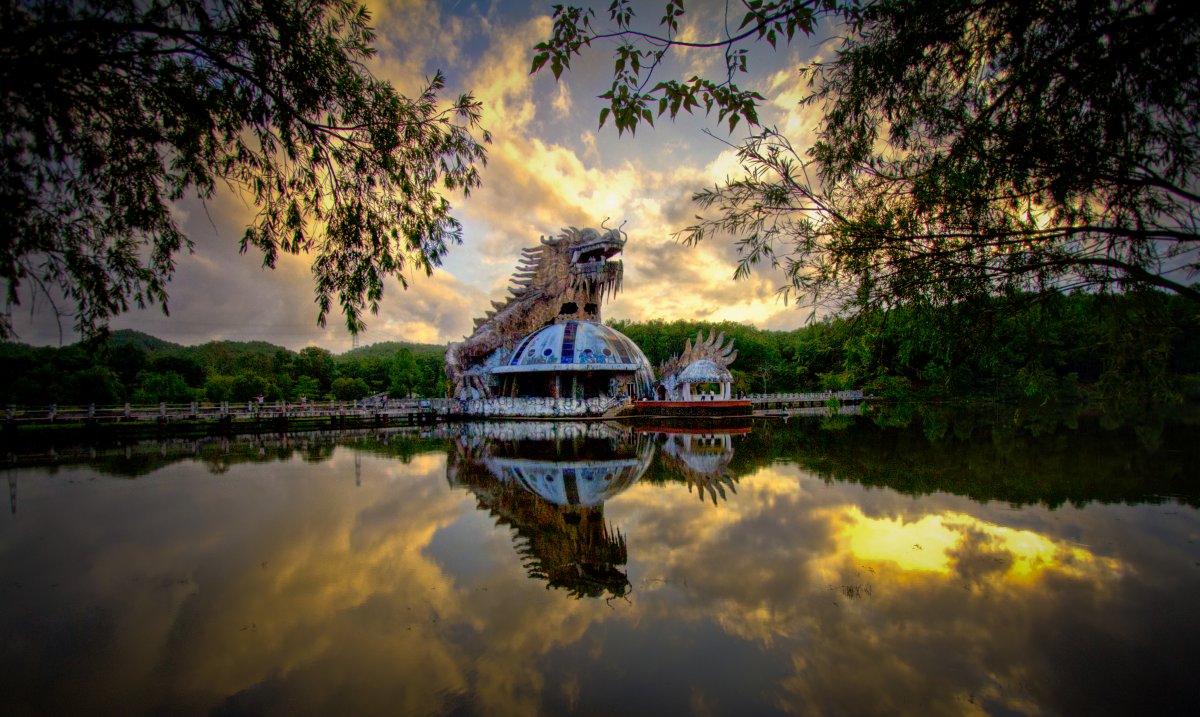 What to explore at Thuy Tien Water Park
With acreage 49,9 ha and investment 70 billion dong, visitors will impress with the majestic dragon statue on a beautiful lake. All of them combine with the surrounded hills make the water park becomes wonderful. The visitors can climb through its rib cage and up a set of stairs. Nothing is greater than standing on dragon jaw to see the dawn or sunset and take perfect photos. Furthermore, part of the fun of traveling is stumbling upon hidden treasures where the sense of adventure by a hint of danger. Besides, the bottom of the dragon has an aquarium and several crocodiles, but there's no life inside. Moreover, a stadium that has 2,500 sits empty and overgrown.
Sadly, the water park has abandoned already more than 10 years. There are many things to see here and will be an interesting experience for the travelers in new Hue adventure motorbike day tours. The hidden scenery here will leave the tourists unforgettable trip.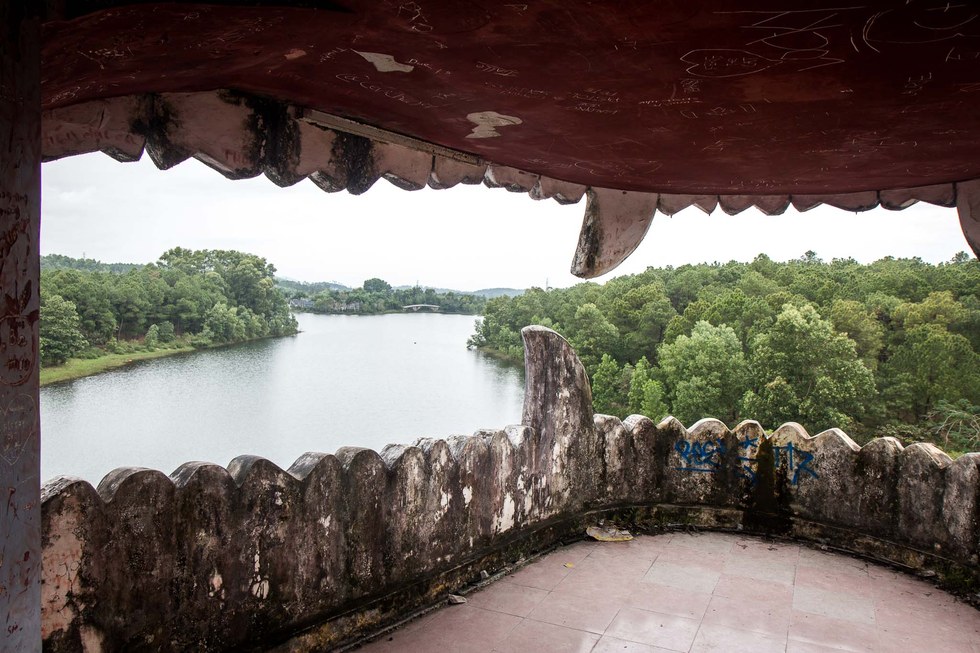 Why Thuy Tien Water Park is must-see place
Discover a less explored region of Hue
Natural beauty and calmness
The most beautiful scenery in the dawn and sunset
Large space and cool atmosphere appropriating for outside activities
Hidden treasures of adventure by a hint of danger
How to explore Thuy Tien Water Park
As mentioned, Thuy Tien Water Park has abandoned. Therefore, ride a motorbike of cheap Hue motorbike rental or a motorbike tour is one of the best ways to visit here. Besides a deluxe Hue private cars is also a perfect choice for the tourists.