DA NANG MONKEY MOUNTAIN & HAI VAN PASS MOTORBIKE SUNSET TOUR
---
DA NANG MONKEY MOUNTAIN & HAI VAN PASS MOTORBIKE SUNSET TOUR
2:pm.  Hidden Land Travel tour guide team will meet and pick you up at your hotel in Da Nang city. we go for the amazing trip today to going along the coastal roads to Hai Van pass. It is the time to enjoy a cup of coffe and admire the view from the top of the Top Gear mountain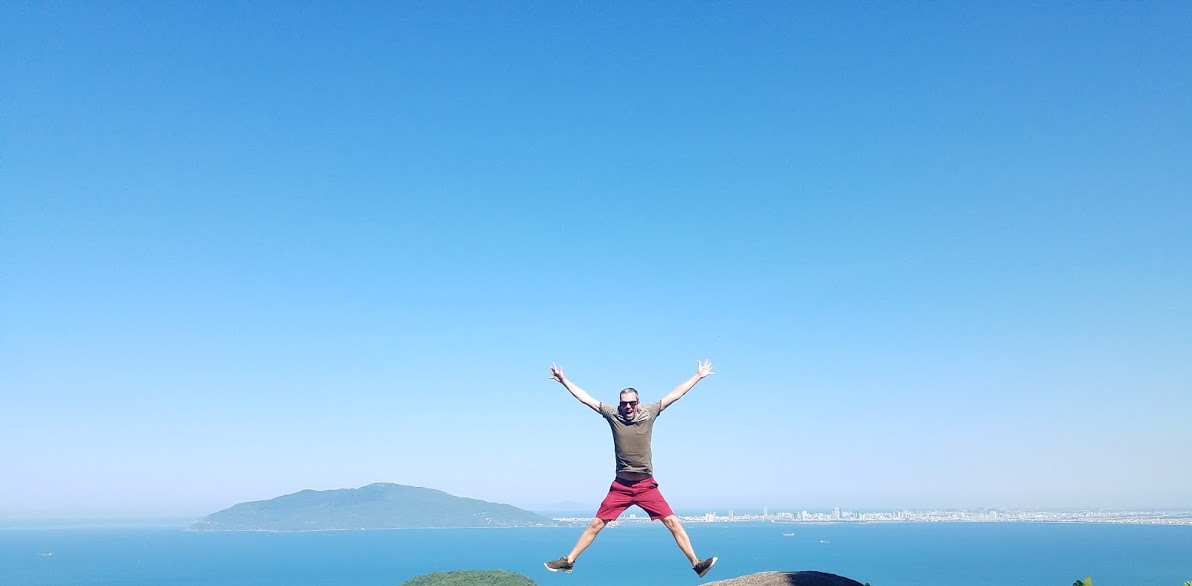 4:00 pm.  Riding back to Da Nang city beach to take a short rest on the beach before continuing Da Nang Monkey Mountain motorcycle tour before quick visit to A thousand year-old- banyan tree. The 20m high tree with hundreds of big and small lateral roots deeply striking into the ground and lush foliage reaching the sea creates beautiful unique landscape. It was officially recognized as one of Vietnam heritage trees and the first heritage tree of Da Nang city.
5:00 am.  Da Nang monkey mountain motorbike tour will take you to the next fascinating site: Ban Co Peak. This is the highest point of Son Tra Peninsula with altitude of nearly 700m above sea level. It's abosolutely an ideal place to admire the natural harmony and enjoy the fresh air. Then you have chance to see the whole view of  modern Da Nang city and the two American radar domes as well as a helicopter landing. If lucky, you can also see playful naughty monkeys.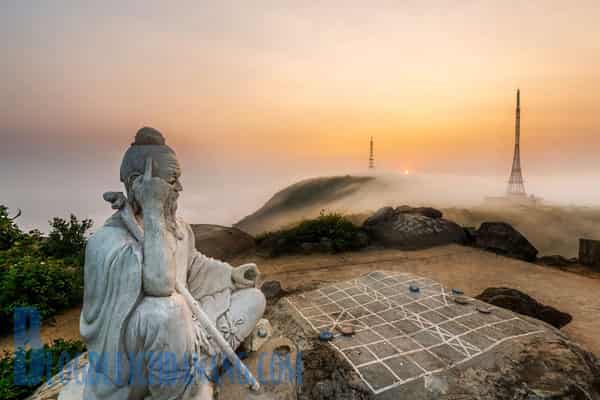 5:30 pm.  Riding to the helicopter get the best view in of Da Nang city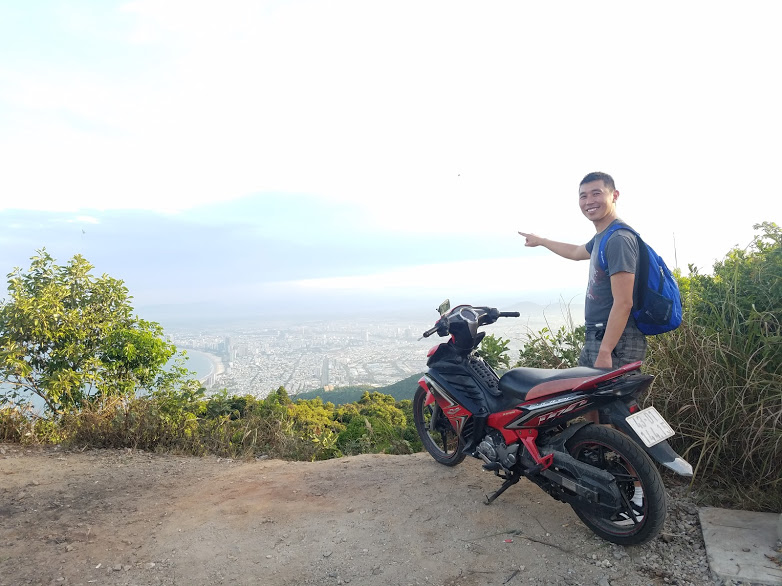 6:30 pm.  Leaving helicopter port to Sea view pavilion. It time to enjoy the sun set beforer riding back to the hotel where we finish the Da Nang Monkey Mountain & Marble Mountain motorbike tour. Drop off and the tour end.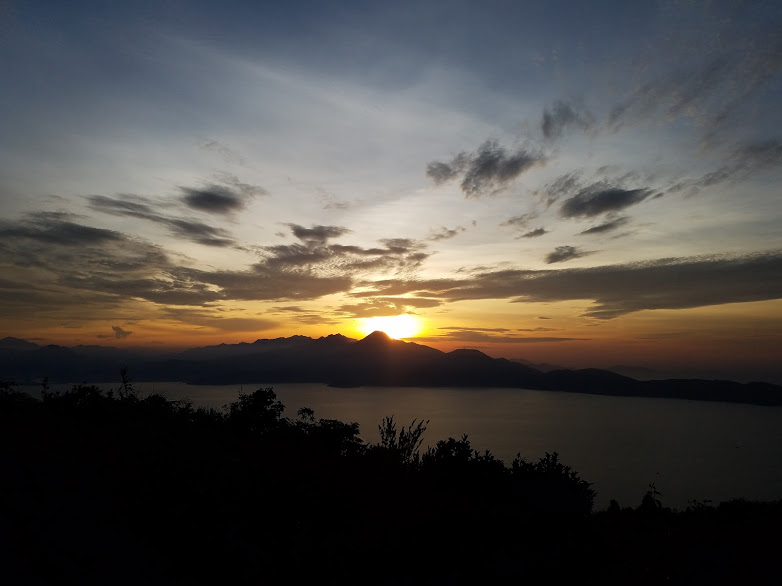 ---
DA NANG MONKEY MOUNTAIN MOTORBIKE TOUR IMPORTANT INFORMATION
DA NANG MONKEY MOUNTAIN MOTORBIKE TOUR PRICE

To book the tour, please give us info below via whatsapp or Email:
Date and timeyou want to the tour
Adress you stay that you want us to pick and drop off
Number of people you have
Anyone would like to ride solo?
If yes: How many people ride automatic bike and semiautomatic bikes?
* After getting all info above, we will confirm the total price and everything